Jason Robert Brown has won the Tony award for best original score for two of the four musicals he has so far seen premiered on Broadway. But the first (Parade) ran for just 85 performances, the second (The Bridges of Madison County) 100; his longest run has been for 13, which clocked up 105 performances, while his most recent show, Honeymoon in Vegas, closed last month after just 93. Between them, they have collectively run for a total of 383 performances, or less than a year. It's safe to say he is no Andrew Lloyd Webber, commercially speaking.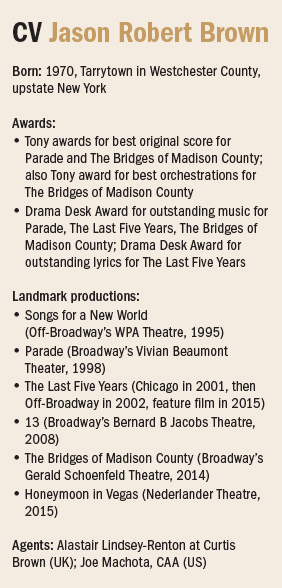 Yet he is also, in the narrow confines of the musical theatre and cabaret world coterie, one of the most highly regarded of all contemporary theatre composers, whose work is heard more often in auditions and at musical theatre colleges than just about any other living composer this side of Stephen Sondheim. Two of his most popular shows, both of which originated Off-Broadway, are the song cycle revue Songs for a New World (which is being revived at London's St James Theatre in July) and the two-hander autobiographically inspired show The Last Five Years (a film version of which was released in the UK last month, and is now out on DVD).
He has a global following of devoted fans via his active online presence, and is seen regularly hosting concerts of his own work. Next week this will see him commanding his biggest London stage yet at the Royal Festival Hall (he has previously sold out the Charing Cross, Garrick and Apollo theatres among the nine or 10 gigs he has performed here).
Catching up last month with him in his native Manhattan, where he lives with his wife Georgia Stitt (also a composer) and two daughters (who are aged five and nine), he is sanguine about the recently raw wound of Honeymoon in Vegas's closure, and the equally short run of The Bridges of Madison County just a few months earlier.
"I loved the shows and I loved working on them and I loved that they got done – the shows getting done already puts me at such an advantage over virtually everyone else in the business. I had been working on Honeymoon in Vegas since 2003 and all I ever wanted for it was for it to get produced. It was, and it looked great and I laughed every time I saw it. But people didn't buy tickets. I'm not going to get nuts about it. What I know now at 44 years old is that there's always a further life for my shows – I've never had a show that dropped off the map."
He goes on to point out: "13 pays my rent – it gets more productions than anything else. The Last Five Years had a very short life in Manhattan originally, but it is insanely successful around the world and is now a movie. Even Parade, which is obviously a challenge under any circumstances, no matter when or where you do it, gets these gorgeous productions [including two in London at the Donmar Warehouse and Southwark Playhouse], and in February we just did this thing at Avery Fisher Hall at Lincoln Center that was staggeringly great with [Broadway stars] Laura Benanti, Jeremy Jordan and Joshua Henry, a 200-person choir and a 30-piece orchestra. We sold out 2,500 seats. Sixteen years after the fact, it doesn't matter that Ben Brantley didn't like the show first time around – 2,500 people were screaming because of this thing that Alfred [Uhry, the book writer] and I created. That means the whole world to me. It's tough to go through [commercial failure] at the moment you're going through it, but the point is to write it, and I've been writing them for a long time."
Honeymoon in Vegas, in particular, got great reviews, including a rave one on that occasion from Brantley in The New York Times, but audiences didn't follow. What happened?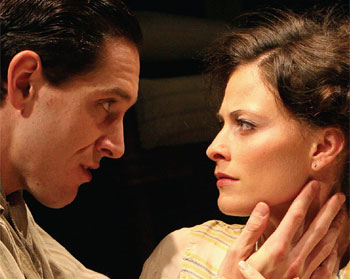 "Our producers were inept," Brown states baldly. "Even people who didn't like the show would have to acknowledge it was bad producing, because everything was lined up for it to work. I don't have to dwell on why it didn't get audiences – it didn't because people didn't know how to produce it."
He has learned to enjoy the moment and appreciate the fact that his shows get done at all, he says, warming to the theme and the fact that not one but two new shows reached Broadway last year. He goes on to tell a revealing and salutary story about advice he gave to a friend of his who wrote a show that closed three days after it opened on Broadway.
"I told him, here's the deal: your job was to write the show, and right now there's this guy called 'Failure' sitting beside you in the passenger seat of the car. Eventually, though, he's going to be in the rear mirror, and beyond that, he's going to be so far down the road that you can't see him anymore. But the show still exists and you did it. Your job is to just do the show. It's very hard, because one has bills to pay and children to put through school and mortgages to pay, not to focus on the guy next to you in the passenger seat. But the real important thing is to actually be looking at the road ahead. For a long time, it just wasn't clear to me that I was on the right road. It felt like I was, but no one wanted to take care of the work, and I was sitting with this guy beside me all the time."
But today he has learned to put him in his place. "Now, literally a week on from having that guy sitting beside me again [when Honeymoon in Vegas closed the week before], I haven't got time for him anymore. I've got other things to do. You get to the point where you didn't just do the best work you could, but also know that you did really good work."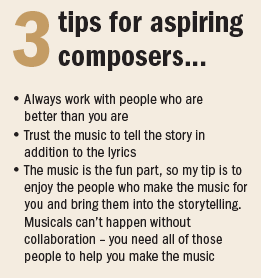 He's got a busy roster of other shows in development, working on separate projects with playwrights Claudia Shear, Marsha Norman and Jonathan Marc Sherman, among others. He's not at liberty to reveal what the first two projects are, but he is working with Sherman on a piece called The Connector, which Daisy Prince – who also directed the original production of Songs for a New World – will direct.
He's also working with her father, legendary director Hal Prince, on Prince of Broadway, a retrospective of Prince's career that was originally slated for Broadway but is now going to open in Tokyo in the autumn. Brown has provided a new song for the show, which will also feature a song from Parade, which Hal Prince directed when it premiered at the Lincoln Center's Vivian Beaumont Theater. Brown will also be the show's musical supervisor and orchestrator.
"I am a muso, and I love doing it. I assumed that would be my career for a long time. I always wanted to be a writer, but I didn't think that anyone could actually be that full-time, so I always go back to conducting and arranging and playing. If you scratch me, I'm a musician."
And returning to it reconnects him to where he came from, the Brown who majored in music at Rochester's Eastman College of Music.
"All of those parts talk to each other – it's good to get the musical chops going, because it feeds the writing chops. I care about the music and how it comes out. I wouldn't know how to write if that impulse wasn't part of the writing."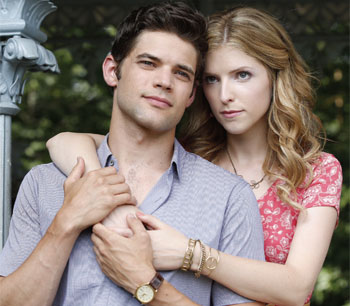 He's also working on a new original musical: "I have a piece I have just started on that I'm writing the book and score to myself. I'm not used to doing it all myself – the last time was The Last Five Years – but it's something about New York City in the 1970s. I'm still working my way through it, but I've written a couple of songs and I know what it sounds like and the texture of it. You're one of the only people who knows it is happening."
He's clearly not sitting on his laurels or waiting for others to come along and make things happen for him, but seizing the initiative. "I'm not waiting around anymore. I was for a while – I waited five or six years for something to happen with The Bridges of Madison County – but eventually a momentum starts developing, and you just have to jump on the boulder as it comes rolling down the hill."
He feels that his work has started to acquire critical mass (and as Honeymoon in Vegas proves, critical approval as well). "My work is very popular with performers and there are theatre people who get what I'm doing and what tradition I'm working in. I'm very grateful to them – they're my people, who understand why I work the way I do. There are now two or three generations of them. I can now see how you can get to be Stephen Sondheim, who at 85 now has multiple generations of people who have understood the work he was doing. He was never going to be Mr Popular like Andrew Lloyd Webber – but it wasn't about that.

"If you're lucky enough to get old in this business, there's a critical mass that attaches itself to you and suddenly Disney is making a movie out of your show." [As it did with Sondheim's Into the Woods last year.]
Brown feels that he's part of an important but increasingly marginalised tradition. "I take very seriously that there is this thing called the lyric musical theatre, and it is a place where songs explore the characters and define the territory and there's a sort of musical integrity that is attached to it. Everything is of a piece and there for a reason. I don't think most musicals trade in that any more – and that's fine, most musicals make a lot more money than I do, so that's quite all right. But I never wanted to write Mamma Mia! or The Book of Mormon – they're not my thing, I don't care about them. What I do is very different.
"As disparate as Sweeney Todd and Honey-moon in Vegas might be, they come from the same understanding of what the lyric musical theatre can do, where the songs illuminate the story and need to happen. It's easy to see how you get from Sweeney Todd to Parade, but I'm interested in drawing the clear line between A Little Night Music and Honeymoon in Vegas, too.
"There's a thing that we Americans understand as classic musical theatre – that's always been my bag, though I don't think it's especially in vogue anymore. Personally, I've never been popular, so I'm not surprised that professionally I'm a bit out of step, too," he adds, alluding to a public perception of his personality.
He's certainly combative, but he's also engaging company and an instinctive communicator in both music and words. It's what makes his concerts terrific, too: "I happen to be a person who likes to play and sing my own stuff, in a way to get it out of my own system. Shows are big, complicated machines, but with the concerts I can just do them. I love doing them, so it makes it easy."