The Wind in the Willows
"Inventive in-the-round staging"
Reviews
Dec 5, 2018
New Vic Theatre, Newcastle upon Tyne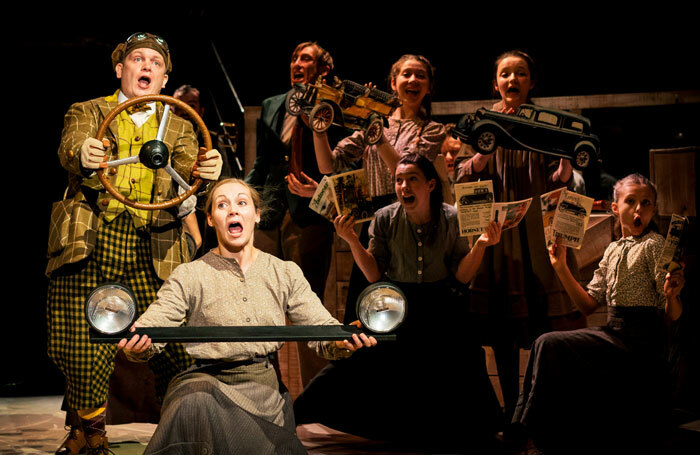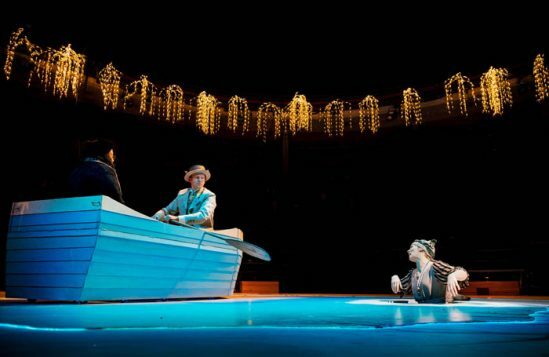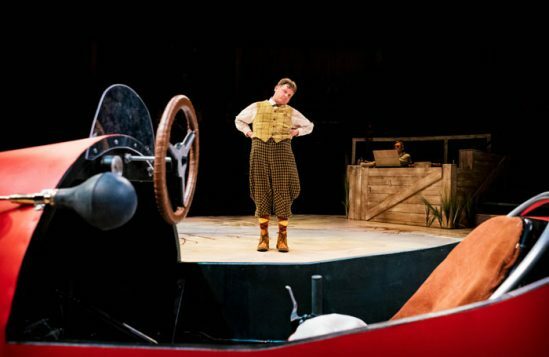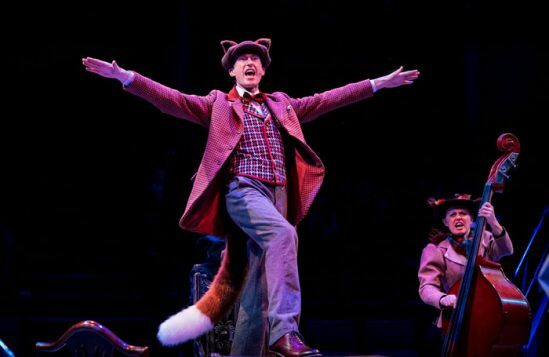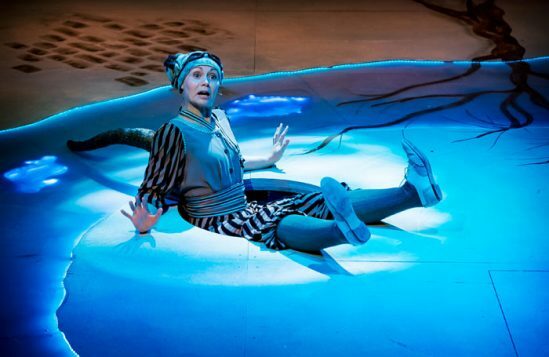 The New Vic's adaptation of Kenneth Grahame's classic is full of gentle whimsy and clever stagecraft. The cast of accomplished actor-musicians begins with a haunting acapella song that rouses Alicia McKenzie's anxious and naive mole from slumber.
Studious, no-nonsense Badger is also played by a woman (Emma Manton), which nicely shifts the story's dynamic away from its original celebratory maleness.
Underground burrows are conjured up with lovely invention and detail. Mole rises through a soft tunnel of fabric and light into a springtime scene populated by prissy rabbits in pinnies, while Badger's complicated sett – a sanctuary from the Wild Wood above it – is adorned with academic trinkets and an old-fashioned stove. The river on which Ratty goes boating appears via vivid projection, complete with moving fish that awe the very youngest audience members.
Designer Lis Evans clothes the quadruped cast in Edwardian waistcoats, boaters, petticoats and plus-fours, with generous tails – variously bristly and bushy – bursting through the rumps.
Laura Soper shines as truculent young otter Portly, while Kieran Buckeridge impresses as a sinister fox in auburn tweed, his stealthy approach accompanied by a creeping saxophone solo. Matthew Burns' resentful, clog-shod horse also delights, while the junior chorus sings, dances and acts with expressive confidence.
As an adult, it's tempting to be cynical about Grahame's conservatism and fear of the foreign. Nevertheless, this is engaging and innocent family fare, performed with aplomb. Here's hoping a new generation of badger advocates will rise from the audience ranks to fight the Defra cull.
---
---
Production name
The Wind in the Willows
Location
Newcastle upon Tyne
Director
Peter Leslie Wild
Choreographer
Cariad Morgan
Set designer
Laura Willstead
Costume designer
Lis Evans
Lighting designer
Daniella Beattie
Sound designer
Alex Day, James Earls-Davis
Video designer
Daniella Beattie
Cast
Alicia Mckenzie, Andrew Roberts-Palmer, Anne-Marie Piazza, Emma Manton, Kieran Buckeridge, Laura Soper, Matthew Burns, Richard Keightley, Rob Witcomb, Robyn Sinclair, Sophia Hatfield
Company stage manager
Steve Hall
Stage manager
Kate Wilcock, Kayleigh Cooper, Liam Shepher
Verdict
Nimble and inventive in-the-round staging of Kenneth Grahame's classic children's story