The Snow Queen
"A christmas tale for our times"
Reviews
Dec 3, 2018
Dundee Rep, Dundee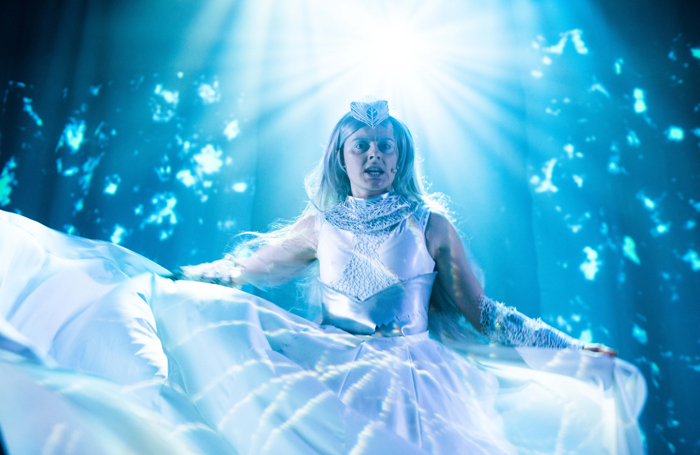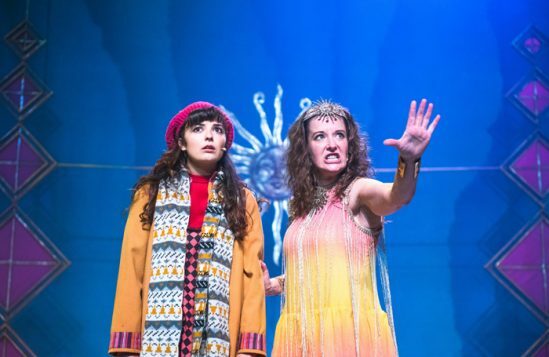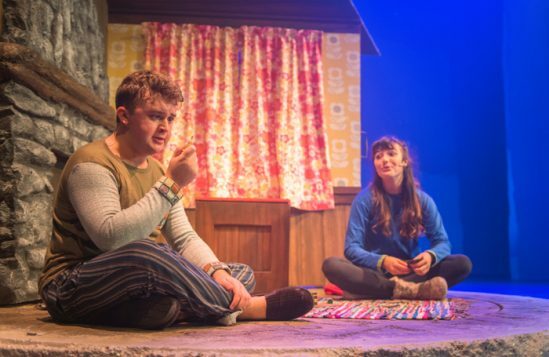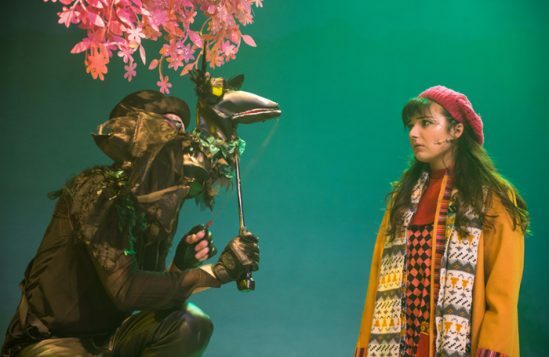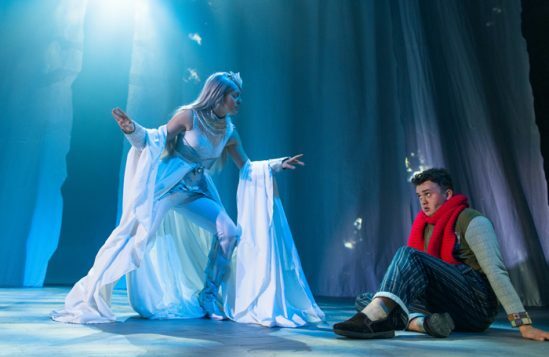 Working in tandem with Scottish writers and composers of contemporary musical theatre Noisemaker (Scott Gilmour and Claire McKenzie), Dundee Rep Ensemble and its artistic director Andrew Panton have created a seasonal show of impressive breadth. It recreates the epic splendour of a Disney movie with striking technical verve, yet still speaks to some of the most urgent issues of the day.
Chiara Sparkes is the wide-eyed but courageous young Gerda, hero of Noisemaker's canny Hans Christian Andersen adaptation, who sets out to rescue her friend Kai (Ross Baxter) when he is enchanted by the evil Snow Queen and spirited away through the blizzard which keeps their village in eternal winter.
Sophie Reid's Snow Queen s a sophisticated panto villain whose performance bears more than a hint of Kate Bush, while Gerda is accompanied on her quest by David Delve's bold but hapless knight Sir Jeffrey, Danielle Jam's brave thief-turned-adventurer Hallie, and puppeteer/performer Ewan Donald's wisecracking feathered guide Crow.
The show is a particular triumph for the synergy between its technical, design and musical elements, with a series of moving, curtained screens and Lewis Den Hertog's full-stage video projections giving the impression that the cast are set within an animation, buffeted back and forth by blizzards, avalanches and the magic of the Queen. The experience is genuinely action-packed and exciting.
Yet it's in the subtler contemporary elements that the play feels truly fresh and of its time. Gerda is a fiery hero, and her story scores high on the Bechdel test, while the roots of her town's evil enchantment – that an older generation became collectively complacent and greedy, wreaking havoc upon the future – bears very strong resonances today.
---
---
Production name
The Snow Queen
Author
Hans Christian Andersen, Scott Gilmour
Composer
Claire Mckenzie, Scott Gilmour
Musical director
Gavin Whitworth
Choreographer
Emily-Jane Boyle
Set designer
Richard Evans
Lighting designer
Grant Anderson
Video designer
Lewis Den Hertog
Cast
Ann Louise Ross, Chiara Sparkes, David Delve, Ewan Donald, Irene Macdougall, Sophie Reid
Production manager
Gavin Harding
Stage manager
David Sneddon
Producer
Citizens Theatre, Dundee Rep Theatre
Verdict
Effects-driven excitement and strong contemporary relevance combine in a Christmas tale for our times