Club Swizzle
"A heady cocktail of cabaret and acrobatics"
Reviews
Aug 6, 2018
Roundhouse, London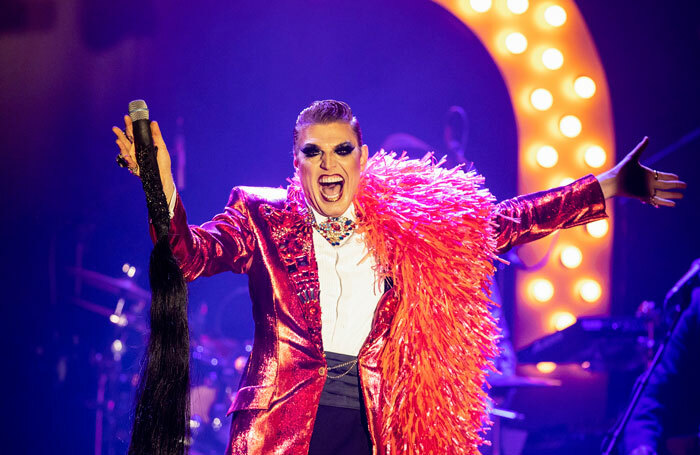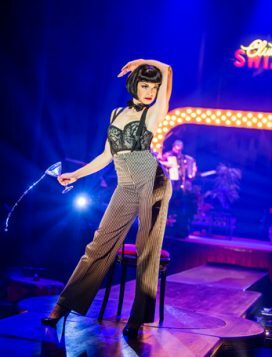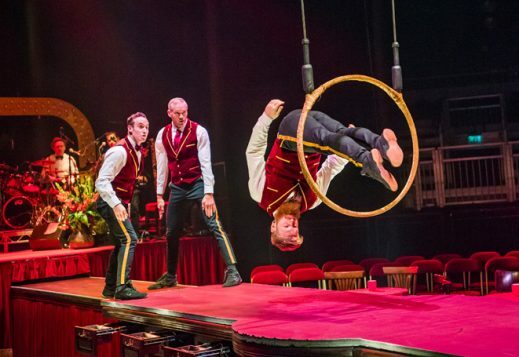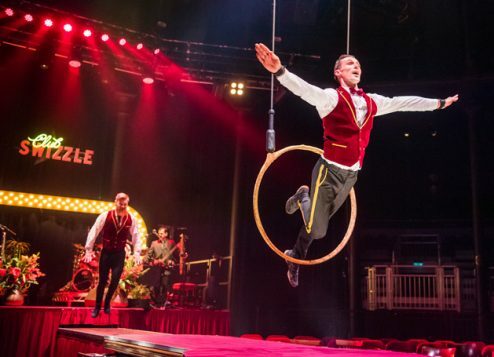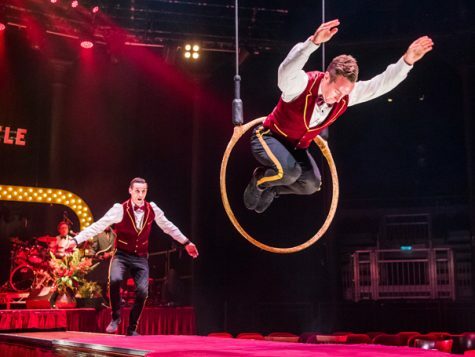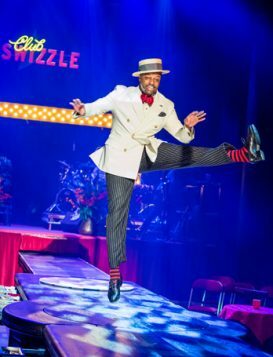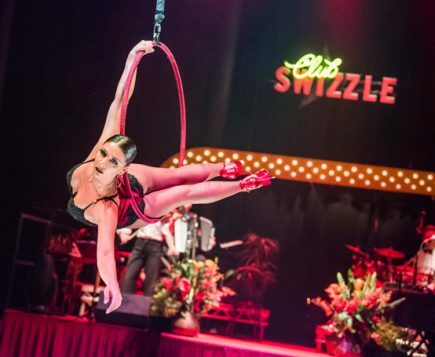 The bastard child of Joel Gray and Liberace, Reuben Kaye is the Blizzard from Oz. There must be something about Australia that brings out the drag in a man, but in his sequinned jackets and Fenella Fielding eyelashes, Kaye is not so so much Priscilla Queen of the Desert as A Fistful of Dolores.
A younger, naughtier sibling of La Soiree, Club Swizzle mixes a heady cocktail of cabaret, decadence and acrobatics, shaken not stirred by a versatile four-piece band.
The central bar converts into a stage as the Swizzle Boys toss chairs within inches of the audience's heads. Kaye is hot, funny and outrageous as he rampages through an opening song that manages to combine Kurt Weill with ZZ Top. Laurie Hagen is outstanding as a pastiche burlesque stripper, clambering on stage drunk and staggering through a striptease. Later she performs a cleverly engineered backwards routine, and in her number It's All About Me, she drags a hapless punter out of the audience to be humiliated.
Yammel Rodriguez cuts a striking figure on the aerial hoop while the band keeps her aloft with a sleazy tango and Dandy Wellington performs a kind of Mr Bojangles hoofing act. The five-strong Swizzle Boys are all-purpose acrobats, flinging cocktail shakers around while throwing each other into the air to be caught on shoulders, hands and any available landing point.
Beneath the surface noise and clatter there isn't very much going on. The bar/club concept is hardly original and it needs greater coherence to make it truly memorable. It's fun, it's fast and goes in one orifice and out another without leaving much of a trace.
---
---
Production name
Club Swizzle
Cast
Dandy Wellington, Laurie Hagen, Reuben Kaye, The Swizzle Boys, Yammel Rodriguez
Verdict
Cabaret and circus meet in a bar and party into the night