Royal Shakespeare Company production manager Carl Root left the National Theatre for Stratford four years ago. He tells Fergus Morgan about what his role involves and his latest show with the company, The Whip
---
Production manager is a job title that can involve a wide range of roles and responsibilities, from holding the purse strings to conflict resolution, to creative input and beyond. At the Royal Shakespeare Company, though, things are a little different.
"In commercial theatre, the role of production manager involves a lot more responsibility," says Carl Root, who has worked at the RSC since 2016 and is currently overseeing the theatre's production of Juliet Gilkes Romero's The Whip. "You look after wages and recruitment and all sorts. Here, we are facilitators and coordinators, working with all the technical and creative departments, making sure a production reaches the stage."
What makes the RSC different from other large, subsidised theatres is the scale of the operation at its Stratford-upon-Avon home. In addition to its three riverside auditoriums – The Royal Shakespeare Theatre, The Swan Theatre, and the Other Place – the RSC owns a vast facility on nearby Timothy's Bridge Road that houses an array of offices, workshops and prop stores.
"We have more facilities here than any other theatre in the UK," says Root. "So we make almost everything ourselves, which is great from a financial point of view. It makes a production manager very happy. It's also just up the road, so we can visit quite easily. We're not traipsing off halfway around the country to check things are going to plan."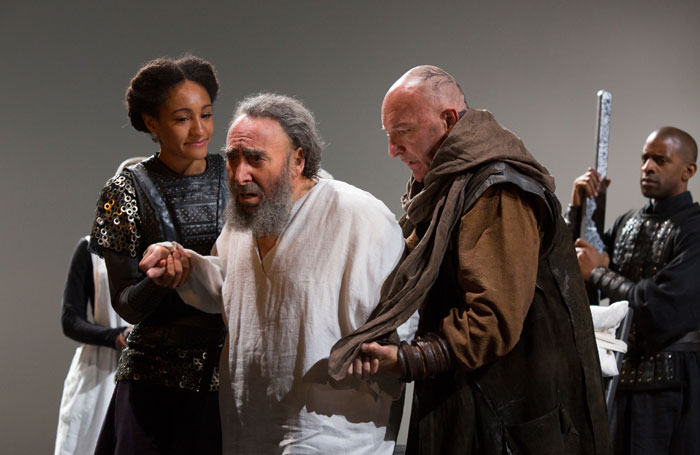 Root is one of five production managers at the RSC. He's the "baby of the group", having only worked there for four years. His colleague Mark Graham has been there since 1976, having worked his way up from apprentice prop-maker. In the family tree of the RSC, Root, Graham and the rest of the production management team sit beneath technical director Stephen Rebbeck, who reports to artistic director Gregory Doran.
Seasons and shows begin from conversations between Doran, Rebbeck and other senior figures, often up to two years in advance. Later down the line, when plans have been set in stone, a production manager is attached to a particular project and sets up a schedule of deadlines for everyone involved. A series of back-and-forth conversations follows with directors, designers and various heads of department. Ambitions are analysed, budgets are distributed and compromises made.
"Once we get to a point where everyone is in agreement that this is going to work financially, practically and logistically, that's when the project gets rolling," says Root. "From that point on, it's my job to coordinate everything. To make sure all the departments have the right information. To make sure all the lines of communication are open. To keep it all reined in. We can't let anything slip through the net."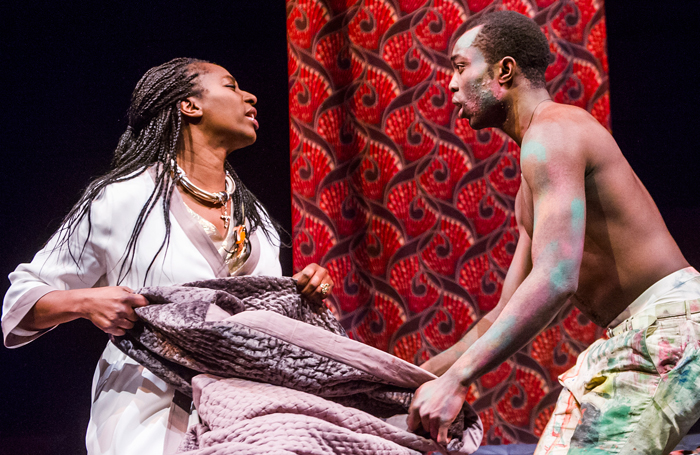 If an RSC production is a train trundling down a track towards press night, then Root is the mechanic, making sure that each individual component is ticking over, working efficiently, and interacting effectively with other elements. It is, he says, a job that requires an extraordinary level of organisation.
"You need the right mindset," he says. "You have to be very organised. You also need a large company, with all the different characters and personalities that involves. So not only are you an organiser and an administrator, you're a politician and a diplomat too."
Despite the skill set the role requires, Root never actually wanted to be a production manager. Born in 1967 in Northumberland, then brought up in North Yorkshire, he hails from a farming background, but originally wanted to work in film.
"I wanted to do special effects for films," he says. "Then when I was 14, the deputy head of my school, who used to be an actor, took me to one side and asked me if I'd ever been to the theatre before. And I hadn't, not really. It wasn't something that my parents were interested in or took us to."
Root continues: "'Do me a favour,' he said, 'and get yourself to the York Theatre Royal, go to see something and report back.' So, I did. The first thing I saw was Piaf by Pam Gems, which was an RSC production. And I fell in love with it."
From then on, Root was a self-confessed "theatre nut". He moved to London with the ambition of becoming a theatre designer and studied at Mountview for two years, before abandoning plans to do a degree and immediately working as a design assistant. Luckily, he says, he landed "one of the most coveted jobs ever", working in the design office of the Royal Opera House.
It was there, while working to produce plans and models to translate designers' dreams into something a technical team could work on, that Root realised production management, not design, was where his future lay. He left the ROH to join the National Theatre as an assistant production manager in 1992. His first show was the premiere of Tom Stoppard's Arcadia.
"The show I was most proud of, though, was Machinal with Fiona Shaw," Root says. "It was Stephen Daldry's second show at the National [after An Inspector Calls] and it was fantastic. We used all the mechanics of the theatre and it looked cracking. This was in the days before automation, so there was no computer system. It was all done by chain hoist and a bit of string."
The introduction of automation is one of the big changes Root has witnessed over more than three decades working backstage. That, he says, plus the increase in paperwork. He says: "The job has become a lot more bureaucratic, which can be frustrating for someone a bit old-school like me."
The world of production management has also changed. It used to be, says Root, "one of those positions that people fell into", just as he did. "Nowadays, though, it's pretty much a degree course in every drama school. It's much more formalised as a career. It was inevitable, really."
Root remained at the National Theatre for 10 years, then spent a few years as a freelance production manager, before joining the RSC in his current role. He was thrown in at the deep end: his first show was Hamlet in the Royal Shakespeare Theatre in 2016, and his third was King Lear, directed by Doran, starring Antony Sher. "For the first six months here, I was a 'bit rabbit-in-the-headlights'," he says. "It was definitely a challenging time."
He bedded in, though, and slowly got to know the company, the theatre, and the place. He is comfortable now, and as an "older and wiser" production manager, tries to mentor other production staff, technical teams and even creatives on what can and can't be achieved on stage.
"I'd like to think I'm going to stay here," he says. "When I got here, I sort of said to myself that it would be my last gig, as it were. It's such a welcoming place to work. My only ambition is to keep improving and to do the job as well as I can. I'm always learning, always trying to push myself into new challenges. There's always something new every day as a production manager."
---
The Whip runs at the Swan Theatre, Stratford-upon-Avon from February 1 to March 21. Details: rsc.org.uk
Les Mis tour production manager on how 16 lorries with 80 tons of kit keep the show on the road