Turning her back on a career in medicine to pursue a drama degree, the director rose rapidly through the ranks to take the helm at London's Tricycle Theatre. As the transformed venue prepares to reopen with a new identity, she tells Sam Marlowe why bringing outsider voices to the fore is a fundamental function of staging new work
---
When she was young, Indhu Rubasingham's parents thought she would grow up to be a doctor – and so she has, just not in quite the way that her late father, who was an eye specialist, anticipated. As an ambitious teenager in the East Midlands, she startled her Sri Lankan family when she headed to the University of Hull to study drama rather than medicine. Now, 30 years later, she not only has an MBE, a thriving directing career and an admired tenure at the helm of Tricycle Theatre in London's Kilburn to show for it, but Hull last year awarded her an honorary doctorate.
"When I got the call, it was so moving," she says, before dissolving, uncontrollably, into delighted laughter. "And hilarious. My father would have found it hysterical that I'm finally a doctor."
She has always had a flair for the unexpected – in the very best sense. While she has directed Ibsen, Shaw, Moliere and Shakespeare, her work has been voraciously wide-ranging. It has spanned intense, intimate new writing at the Royal Court Theatre Upstairs to the freewheeling dazzle and swagger of Stephen Adly Guirgis' The Motherfucker With the Hat at the National Theatre's Lyttelton.
Rubasingham has consistently had an eye to international perspective: an early success was a staging of the Indian classic Ramayana, then there was the eviscerating power of Ruined, Lynn Nottage's female-led drama set in the Democratic Republic of Congo at the Almeida. Currently running at the NT's Dorfman is her production of The Great Wave, Francis Turnly's fascinating play about the abduction of Japanese citizens by North Korea in the 1970s and 1980s.
Other standout shows from recent years include Red Velvet, Lolita Chakrabarti's award-winning play about the black Shakespearean actor Ira Aldridge, and her frisky production of Handbagged – Moira Buffini's comedy with teeth in which the Queen and Margaret Thatcher face off – which transferred to the West End and bagged an Olivier.
In person, the director is warm, effusive and refreshingly unguarded. Passion for her work radiates from every vigorous response. And she has good reason to be especially excited at the moment, because she has something up her sleeve – an announcement she's clearly bursting to share – that should prove a defining moment for the Tricycle and for Rubasingham herself.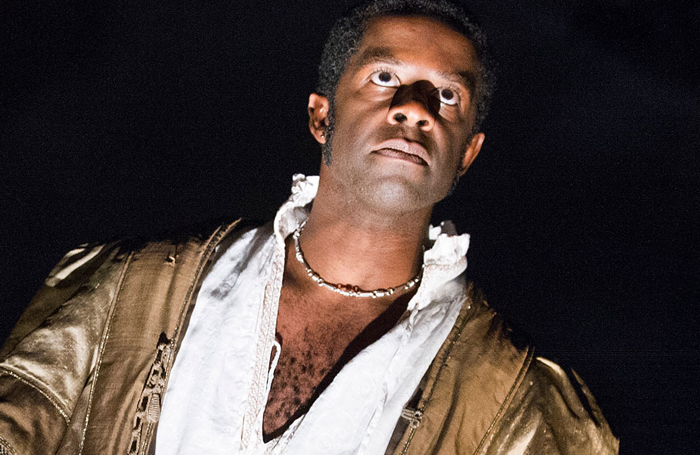 Transforming the Tricycle Theatre
The theatre – originally a 1929 Foresters' Hall, home to the Foresters' Friendly Society and in 1980 the base of the Wakefield Tricycle touring theatre company – has been undergoing a major refurbishment over the past year.
Under previous artistic director Nicolas Kent, who ran the Tricycle for 28 years, it was, as Rubasingham puts it, "a political powerhouse". It built a reputation for hard-hitting, socially driven drama, and for documentary and verbatim work in particular.
Since taking over in 2012, Rubasingham has broadened its remit as well as steering the venue through its £5.5 million Tricycle Transformed capital development project.
The big news she's bursting to reveal, and which was announced officially on April 11, is that the Tricycle is no more. Instead, the borough of Brent, and London's theatrical ecosystem, should prepare to welcome Kiln Theatre.
Kiln Theatre is a rebranded, regenerated creative space, drawing on the Tricycle's history while forging a future that will be at once locally engaged and global in outlook. "It's a new part of the journey, the next stage, and it's about really locating us in our community," explains Rubasingham. "So it's Kiln as in 'Kilburn' – and it's also about Kiln denoting a physical space of creativity and transformation. The name refers to our location and our aspiration at the same time."
The programme for Kiln Theatre's inaugural season, which begins in September, is a carefully considered balance of risk, pleasure and probable hits, of the challenging and the celebratory, the well established and the less familiar.
Stand-outs include a musical adaptation of Zadie Smith's Kilburn-set bestseller White Teeth by Stephen Sharkey, Michael Longhurst directing the UK premiere of Florian Zeller's The Son and Sharon D Clarke stars in Blues in the Night alongside Clive Rowe next summer.
Tricycle unveils first season as Kiln Theatre including Zadie Smith adaptation
Then there are the new plays: Samuel Adamson's Wife and Alexis Zegerman's Holy Sh!t, the season's opening show, which she will be directing. There's a co-production with Tamasha of Ishy Din's Approaching Empty, and Anupama Chandrasekhar – whose striking Free Outgoing and Disconnect Rubasingham directed at the Royal Court – offers When the Crows Visit, set in India, about family and male sexual violence and the role women play in perpetuating the patriarchy. It promises to be both provocative and pertinent.
On top of all that, there's a large-scale, Heritage Lottery-funded community project, Friendly Society, drawing on the past of the building and the borough, and inviting local people to become involved in workshops and research – a process that will culminate in a community drama in 2019.
Rubasingham has always seen this aspect of the theatre's work as anything but an optional add-on. "What defines us is our location," she says. "We're in an area where more than 100 languages are spoken in schools, where it's quite a young population, and it's a poor borough. So if we're speaking locally, we're speaking internationally. How do we tell that variety of stories, so that people recognise that they can come here, that this is a place for everybody? How do we remove those obstacles for people who feel theatre's not for them?"
Who's going to contemplate a drama degree, when you're going to emerge with so much debt and no stable career?
She also worries about cuts to drama teaching in schools and shrinking access to creative opportunities. "I ask myself: if I were growing up now, would I ever be in this position? Would I have the education I've had, would I be able to persuade my parents to let me do a drama degree?"
The director continues: "Who's going to contemplate it, when you're going to emerge with so much debt and no stable career? Inevitably, it's going to be people with more security. That really saddens me. In our outreach work, and our work with drama schools, we have to constantly ask ourselves, how do we achieve that reach? Now that education is closing its doors, how do we open ours?"
Continues…
---
Q&A: Indhu Rubasingham
What was your first non-theatre job?
At a pub called the Hut in Newstead Abbey.
What was your first professional theatre job?
Assistant director on a youth theatre production at Great Eastern Stage in Lincoln – The Greeks by John Barton.
What is your next job?
Artistic director of Kiln Theatre; directing Holy Sh!t.
What do you wish someone had told you when you were starting out?
Patience and perseverance – things change.
Who or what was your biggest influence?
My parents.
What's your best advice for auditions?
Be yourself, do your homework, and – as much as you can – enjoy it.
If you hadn't been an artistic director, what would you have been?
A doctor.
Do you have any theatrical superstitions or rituals?
At the first preview I will only ever do one curtain call. I think it's presumptuous to assume an audience will want a second bow. Part of the journey of the development process is putting the work in front of an audience. To make assumptions is dangerous.
---
From Mansfield to Hull
Education has always been key for Rubasingham, who credits her parents for drumming its importance into her from an early age. "My dad was the first in his family to go to university, and education was seen as the only means of social mobility."
She was born in Sheffield, to Tamil Hindu parents, and grew up in Mansfield. Coincidentally, playwright James Graham – who, like director Marianne Elliott and sound designer Paul Arditti, is a fellow Hull alumnus – was raised in the same Nottinghamshire town. "It's our standing joke. It's a very small mining town. When I was growing up, its main claim to fame was being the largest town in the UK without a railway station.
"Picture that environment – I couldn't wait to get out," she says. "My parents' intention was to move back to Sri Lanka ultimately, and my dad was advised by his boss to get a consultancy position in the meantime. We didn't go back because the civil war started in Sri Lanka, and if he'd known we wouldn't go back, he might not have chosen Mansfield." She chuckles.
"Anyway, at school I was on a science trajectory, those were the subjects I was good at. And in my community, education was a very big thing – leading to a career in medicine or law, or politics. But I changed my mind at the last minute."
It could so easily have gone the other way, she says, and bizarrely she adds: "I really like hospitals! I love hospital dramas. And I love pretending that I can diagnose people, because I'm the daughter of a doctor." Cue more mirth.
So what lured her away from the wards? "It happened by accident, because as a joke I put on my work experience form: 'TV, film, and theatre'. I hadn't even ever been to my local theatre, Nottingham Playhouse. I thought I'd end up doing office work somewhere."
Instead she was placed at the Playhouse with the stage management team. "I fell in love with the theatre world," she says. "It was just magical, sweeping the stage, buttering the sandwiches for the props. And I have a very clear memory of walking out to have my supper break at 6pm, and it was summertime, and watching all the commuters leave their offices in their suits. To me they looked very grey, whereas the world that I was in, the theatre, was full of characters and colour. I thought, I want to be part of this. I just got obsessed, even though I was doing science A levels."
Unable to get a place to study drama without an English literature qualification, Rubasingham took a year out, sat the A level (she has six), and got on to Hull's degree course. She had a go at acting, but, she says: "I was terrible. Totally self-conscious. I just felt foolish."
When I arrived at Hull, I felt stupid and unworthy. So I made myself direct a play, as an exercise
It is hard to imagine now but she says she felt intimated. "I didn't know much, I'd never even heard of Brecht, I felt utterly stupid and unworthy and my references were very limited. But by the summer I was really angry with myself. So I made myself direct a play, as an exercise."
The play in question was Clare McIntyre's Low-Level Panic, about male power and sexual objectification. "And I discovered that I loved the analytical nature of directing, of deconstructing a script, along with the intuitive part of working with actors. It was like a penny dropping – it felt like mixing and matching all my skills and abilities."
Rubasingham's production was selected for the National Student Drama Festival, and on a formidable judging panel were Phyllida Lloyd and Fiona Shaw. "They were both incredibly generous and said: 'You are a director, keep going', which was a real confidence booster." She smiles.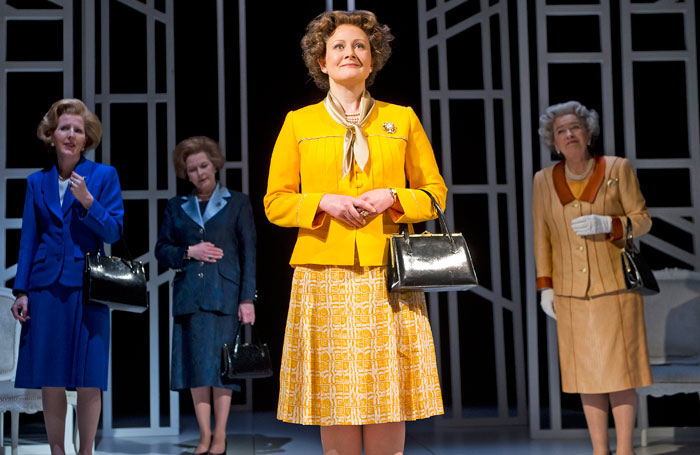 Working with Mike Leigh
Six months after leaving Hull, Rubasingham was a trainee director at Theatre Royal Stratford East. "Amazing things happened very quickly to begin with. I got to work with Mike Leigh and worked on the panto, and I directed my first professional play there." It was Debbie Plentie's Party Girls, set at an Ann Summers party.
She found working with Leigh on It's a Great Big Shame, with a cast including Marianne Jean-Baptiste and Kathy Burke, hard. "He was very scary, but brilliant. It was formative in a lot of my thinking. He's very thorough, meticulous and focused."
As Rubasingham's career progressed, she developed a fruitful relationship with the Royal Court, working with young writers and the international department, and became an associate at Birmingham Rep and the Young Vic, as well as working at Hampstead, Liverpool, Chichester and the Tricycle.
Did she foresee herself running a building? "No," she says emphatically. "I always thought that wasn't for me. I was very conflicted about whether or not to apply for the job. Then I thought: 'Well I'll apply, and we'll see what happens.' And because I wasn't sure whether I wanted the job or not, it made me very authentic in my application. I had nothing to lose. So it was a really passionate statement about what I thought theatre could and should be."
Indhu Rubasingham: 'Plays about different cultures are not risky – they're vital'
Rubasingham continues: "It's fundamentally about the unheard voice being part of the mainstream. When I started in the industry, people kept saying, 'Oh, you should run an Asian theatre company.' And I was like: 'Why?' I'm a director, first and foremost. Being Asian is part of my identity, and I'm interested in those stories, but only in their complexity – not in any two-dimensional version. And not in doing them in a siloed, ghettoised way, but on the main stages, so that they're heard, they're amplified, and they're part of the discourse. I don't want to be pigeonholed. When people say 'That's a very Tricycle play', I always think that's not a good sign, that you know what you're going to get. What I love is the idea of surprise, the unexpected."
Of course, Rubasingham says, race and gender remain major issues. "Things are improving with actors, but we still need more diverse writers and directors – and designers and backstage crew." And she is upfront about her job's rigorous demands. "As artistic directors, we have to be fundraisers as well as curating and creating the work. It's a really complex business model. Our heads are just above the parapet, and it's gruelling, holding everything together while having a creative vision and taking risks."
Still, there's no question that it's worth it, and Rubasingham's up for the challenge, with every ounce of her crackling energy. "At the moment we're relaunching, and everything has to be really secure," she says. "But later Kiln Theatre will need to be rejuvenated again and another person will need to take it on. It's really important that theatres are rejuvenated. The minute I start resting on my laurels – and," she says with a grin, "you can quote me on this – that's when I should be kicked out."
---
CV: Indhu Rubasingham
Born: Sheffield, 1970
Training: University of Hull
Landmark productions:
• Party Girls, Theatre Royal Stratford East (1994)
• The No Boys Cricket Club, TRSE (1996)
• Lift Off, Royal Court, London (1999)
• Clubland, Royal Court, London (2001)
• Ramayana, Birmingham Rep and National Theatre (2000)
• Yellowman, Hampstead Theatre (2004)
• Ruined, Almeida (2010)
• Disconnect, Royal Court, London (2010)
• Stones in His Pockets, Tricycle and tour (2011)
• Red Velvet, Tricycle and Garrick Theatre (2012)
• Handbagged, Tricycle, tour and Vaudeville Theatre (2013)
• The Motherfucker With the Hat, NT (2015)
• Ugly Lies the Bone, NT (2017)
• The Great Wave, NT (2018)
Awards:
• Asian Women of Achievement award for arts and culture (2012)
• Olivier award for outstanding achievement in an affiliate theatre for Handbagged (2014)
Agent: Annette Stone
---
Kiln Theatre's first season after its refurbishment opens with Holy Sh!t, running from September 5 to October 6