One of the most exciting changes Rufus Norris has made since becoming director of the National Theatre is the merging of the literary department with the NT Studio to create a New Works department.
The studio, which was founded by Peter Gill in 1984, has long been home to the development of both people and ideas, and has gone through several (more subtle) changes since it opened. The regeneration of the department places it firmly at the heart of the National's programming decisions, and it also sends a clear message that new work doesn't always mean new writing – it doesn't always come from 'literary' sources.
How a theatre or production company finds new work and programmes goes to the heart of its identity. It used to be the case that new writing was considered exceptionally risky and the preserve of a handful of specialist companies such as London's Royal Court and the Bush Theatre. It was also the case that most new work was new writing – work led by a writer who had either sent their work in unsolicited, or who had been given a commission.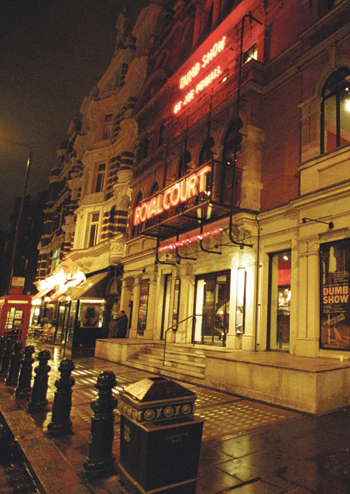 Writers continue to be at the heart of British theatre, which continues to be, by and large, a text-based medium, and new writing venues such as the Bush continue to commission and produce both new and established writers. So how does the commissioning process work, and what would a theatre be looking for to commission a writer?
Rob Drummer, associate dramaturg at the Bush explains: "We generally look to offer six new commissions every year as part of a wider commitment to working with playwrights. In the past, we have also offered seed commissions for new ideas at an early stage of their development and work with a group of six writers as part of our Emerging Writers Group, who all begin work on a new full-length play."
It is often forgotten that a commission doesn't automatically mean a production. Frequently, the commission might not develop in the way everyone hoped, or there might not be a slot available for it. For writers, a full production is of course a best scenario, so Drummer is keen to ensure as many of their commissions translate into productions as possible.
"What's crucial for us is that we are always backing a play and the playwright and keeping our minds focused on producing as much as possible from the slate of work under commission and in development, which for me is always the most meaningful offer to a playwright," he says.
While specialist venues continue to develop and produce brilliant new writing, there has also been a cultural shift over the last two decades that has placed new work at the heart of most theatres. It is now rare to find a company that doesn't have a new writing policy. There seems to be a real thirst for new work from audiences, and the risk of programming a new play is more manageable than it once was.
The identity of a theatre's new writing policy will reflect the identity of the theatre – so, for example, a regional theatre such as the Nottingham Playhouse connects its new writing and the writers it works with very closely to its identity as a theatre in the East Midlands. Many of the writers it works with are from the region, and many of its mainhouse commissions are about local stories and themes.
While audiences appear to be less risk-averse when it comes to seeing new work, it doesn't totally mitigate the risk of producing an unknown play, and so artistic directors are starting to discuss 'Trojan Horse' projects. These are productions that commission a writer to work on a known story – often an adaptation of a novel, thus creating a new play, but from something that audiences already know. A good example of this at the Nottingham Playhouse is its adaption of The Kite Runner.
The danger of commissioning writers to engage with specific subjects, whether that be through adaptation, or by asking them to consider specific themes or ideas, is that a theatre starts to dilute the voice of that writer – the writer never gets to write the plays they want to write. Instead, they become the mouthpiece of those programming a theatre. A number of writers refuse commissions that put stipulations on subject matter.
Drummer explains how this is managed at the Bush: "I wouldn't say we prescribe anything, but we are certainly looking for very specific ideas, whether they are writer-generated, or encouraged and developed alongside the artistic team here at the Bush. We don't offer open-ended commissions for any idea that might materialise, instead backing playwrights who want to write a play now and know a fair bit of what that first draft is going to involve."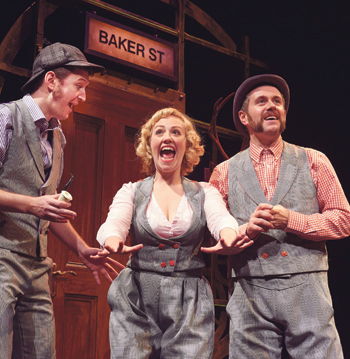 New writing isn't only created by the subsidised sector. Commercial producers such as Seabright Productions are also engaged with finding new work. James Seabright produces work on a variety of scales, from one-person productions to big West End shows. The consistent factor in his work is that it is almost always new, which is rare for a commercial producer.
"Our commissions have varied from ideas that are brought to us quite fully formed by a writer, to a concept we come up with and then seek out someone to write. And everything in between," Seabright explains. "I like to think that wherever the idea comes from, the producer can have a useful role in helping the writer to find a focus for its expression in a way that works well dramatically."
Without the cushion that subsidy can provide, commercial producers often have fewer commissions to hand out, and the need for the play that comes out of that commission to eventually make money is a factor.
"As commercial producers, we are always focused on a show's ultimate potential to sell tickets to an envisaged target audience, so our choice of writer is always informed by their track record in terms of delivering to a brief and coming up with work that is accessible to audiences. That's not to say the work needs to be unchallenging in nature, but we are equally not entering into a commission arrangement purely as an invitation for artistic indulgence, either."
The art of commissioning, whether in a new writing venue, a regional theatre, or for a commercial producer, will tell you a huge amount about that organisation's aims, and its aesthetics. For the National, to create a department that acknowledges new work comes from many different places and many different people (not only from writers), challenges the status quo, and reflects a gradual shift that is already happening within theatre programming.
We've already seen the Bush open up its unsolicited policy to theatremakers as well as traditional writers, and London's Royal Court, the spiritual home of the playwright, now programmes companies such as Brooklyn-based the Team, whose work is associated with a more collaborative and devised process then that of a singular playwright. The shift at the National reflects this shift in culture and is the defining 'mission statement' to come out of Norris' first year at the helm – it tells us that the National Theatre is the home of collaboration, and of plurality. We are already starting to see the seeds of that change in the programming, but as all new work takes time to develop, the real changes are yet to come.
nationaltheatre.org.uk, bushtheatre.co.uk, royalcourttheatre.com, seabrights.com, nottinghamplayhouse.co.uk