The revolutionary director behind Theatre Workshop at Theatre Royal Stratford East, Joan Littlewood, will be played by seven different actors on the Swan Theatre's stage this summer. Nick Smurthwaite remembers her
---
While the revolution in British theatre in the 1950s is nearly always attributed to the angry young men of the Royal Court, it was actually Joan Littlewood's Theatre Workshop at Theatre Royal Stratford East that had a more lasting influence on the way contemporary drama looked and sounded.
Littlewood, who died in 2002, was less interested in text than in music, movement and improvisation – "total theatre" as it has come to be called – as well as creating a company ethos of cohesion and fun. She took her inspiration not from the West End or the conventions of UK theatre but from the more abrasive and exuberant work of avant-garde European directors.
At different times, her company of actors included Barbara Windsor, Stephen Lewis, Brian Murphy, Roy Kinnear, Miriam Karlin, Richard Harris, Harry H Corbett and Avis Bunnage.
Speaking at the National Theatre in 2013, the playwright David Hare said: "I don't mean any disrespect to any director who is now working in theatre, but there is nobody in the British theatre working today who changed theatre in the way Joan Littlewood and Peter Brook changed it."
Now her story is the subject of a new musical, Miss Littlewood, which is being staged at the Royal Shakespeare Company's Swan Theatre for the next six weeks. Its author-composer Sam Kenyon was inspired to write the show after reading Littlewood's 800-page autobiography, Joan's Book, published by Methuen in 1994.
"I completely fell in love with her story," says Kenyon. "The abiding image for me was of 17-year-old Joan walking from London to Manchester, yes walking, in 1931. That was the spark."
Kenyon says the structure of the show is greatly influenced by Littlewood's style of direction. Perhaps the most radical innovation is to have the director played by seven different actors.
When he told former Theatre Workshop member and Stratford East archivist Murray Melvin that he was thinking of using seven actors to play the multi-faceted Joan, Melvin was delighted. "Everyone always asks me what Joan was like, and I always say: 'Which one?'" he told Kenyon. "Theatre Workshop was a family, a real family, with ups and downs, sometimes going through hell."
Littlewood and her Theatre Workshop seemed to thrive on adversity. In its short 10-year history it was constantly battling debt, bankruptcy, hostility from the authorities and an apathetic public, despite the acclaim it invariably provoked from the critics.
In 1958, Observer critic Kenneth Tynan referred to Littlewood's staging of Brendan Behan's The Hostage, as a "prophetic and joyously exciting evening… Miss Littlewood's production is a boisterous premonition of something we all want – a biting popular drama that does not depend on hit songs, star names, spa sophistication or the more melodramatic aspects of homosexuality. Sean Kenny's setting is, as often at this [Stratford East] theatre, by far the best in London".
For Littlewood, it was always a balancing act between staging shows that would put bums on seats and doing work that lived up to her rigorous artistic and political standards.
The artistic and critical climax of her Theatre Workshop experience was the 1963 production Oh What a Lovely War, the show of hers that is most frequently revived. Deciding that "war is for clowns", she presented a play about the First World War as an end-of-the-pier revue, with jokes, songs and sketches, combining slapstick humour with stinging satire and heart-breaking statistics.
Critic Michael Billington reviewed the original production: "I remember being bowled over by the genius of Joan Littlewood's Theatre Workshop production: its ability to captivate with its fluidity and grace, and to arouse one's anger at the attritional strategy of the military top brass."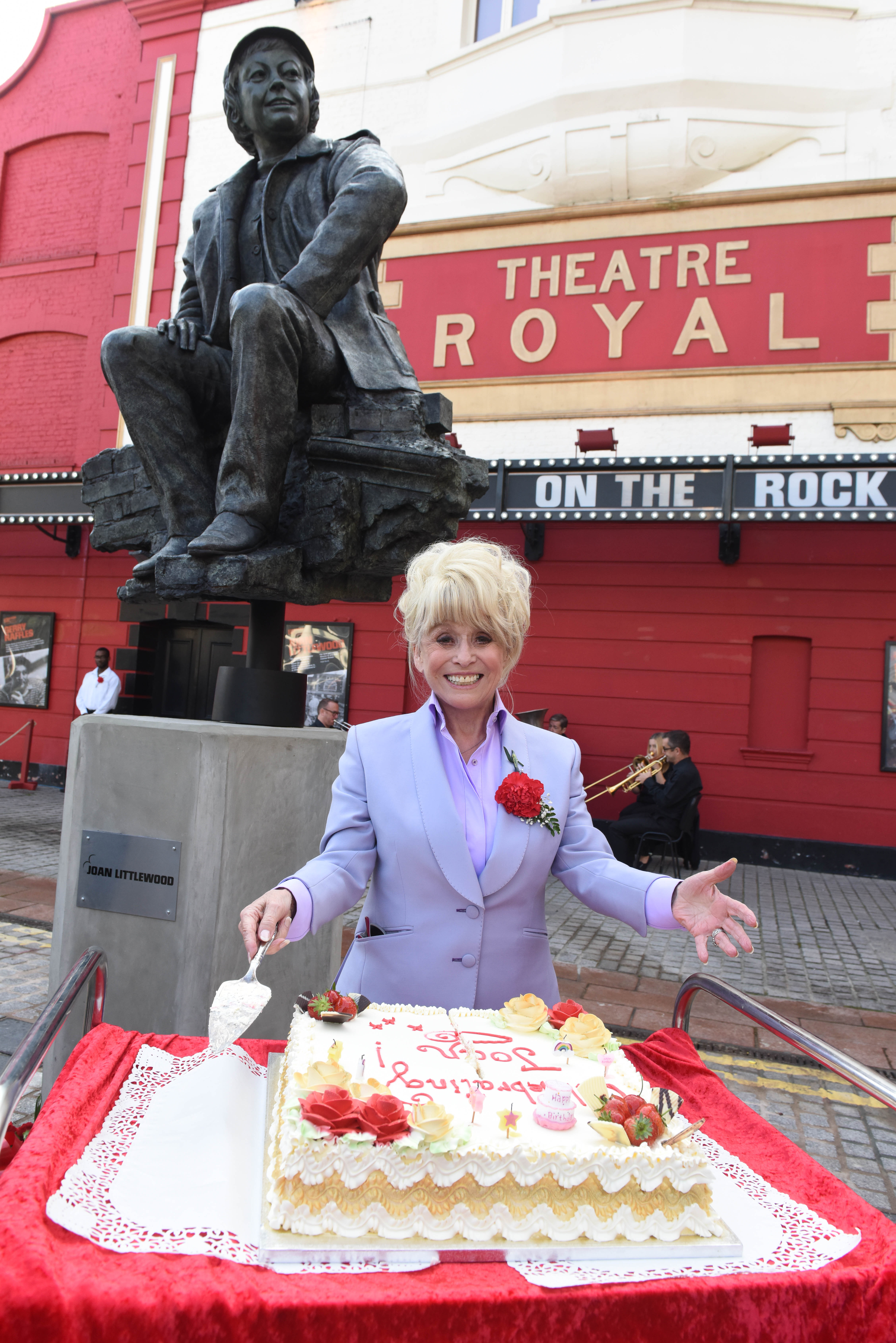 Another pioneering director, Charles Marowitz, wrote at the time: "This is the end product not of four or five weeks' rehearsal, but of 10 years' tension and discovery at Stratford East."
One of the problems facing Sam Kenyon in his first show as writer-composer, was selecting the key people in Joan Littlewood's life. But there was never any doubt that Gerry Raffles would be a protagonist as he was not only the administrator of Stratford East but also her life partner. When he died in 1975, it signalled the end of her involvement with the theatre they had established together and the beginning of her self-imposed exile.
Peter Rankin, her long-time assistant, said: "After Gerry's death she never set foot in the Stratford East theatre again. She needed havens and found them in France, Brighton and my flat in London, and it was there, in between flaming rows and walk-outs, her autobiography Joan's Book, was written."
Murray Melvin, who still has an office at Stratford East, says: "To this day, there is an atmosphere in that building that is still Joan and Gerry."
Miss Littlewood is at the Swan Theatre, Stratford-upon-Avon, from June 22 to August 4
---
If you'd like to read more stories from the history of theatre, all previous content from The Stage is available at the British Newspaper Archive in a convenient, easy-to-access format. Please visit: thestage.co.uk/archive