The new artistic director of London's Gate Theatre tells Catherine Love of the importance of presenting voices that might not be heard elsewhere, her first season and how Secret Theatre showed her new ways of working.
---
When it comes to her work on stage, Ellen McDougall, the new artistic director of the Gate Theatre, has never shirked a challenge. It goes right back to one of the first shows she directed at university: Shakespeare's Cymbeline.
With such a convoluted plot and fantastical stage directions – including "Jupiter descends in thunder and lightning sitting upon an eagle" – Cymbeline hardly seems a natural choice for a novice director. Not so for McDougall. "It felt impossible to stage," she says. "That was really thrilling as a challenge."
This says a lot about McDougall's approach to directing. Her shows are unafraid of challenges and full of surprising visual metaphors: balloons as soldiers in Henry the Fifth, or blood-drenched hands instead of guns in Secret Theatre's Glitterland.
"It's something to do with thinking about what the audience expects," she says, "and what else you can do in a theatre that maybe it doesn't expect, or that's a new way of engaging with them or a new way of depicting something."
Although McDougall was taken to the theatre as a child, it was creating theatre herself that left a lasting impression. She remembers, aged eight or nine, making shows in her grand-parents' back garden in Cornwall with her sister and cousin. And later, as a teenager, she spent hours working on the one line she had when her school put on Me and My Girl. "It became an obsession," she says.
McDougall can pinpoint the moment she first considered trading acting for directing. She was in a comedy at university and in every performance, during a crucial scene, she corpsed.
"I remember looking out to the director in the auditorium who just sat there rolling her eyes at me," says McDougall. "I thought, 'I'm not in this in the way that you need me to be. I'm enjoying it too much somehow, or enjoying it from the outside.' After that I thought, 'Well, I'm not helping anyone by being up on this stage, so I'll try something else.' "
And so on to directing Cymbeline at university followed by Brian Friel's Philadelphia, Here I Come. She says she was similarly drawn to the challenges that the play involved.
She moved into directing professionally through working as an assistant director at venues such as the Young Vic and the National Theatre. She was also runner-up for the JMK Young Director Award in 2008.
A formative experience, McDougall says, was being part of the Lyric Hammersmith's Secret Theatre company from 2013 to 2015, which exposed her to new ways of working.
"We didn't do months of prep and come into the rehearsal room with a sense of what we were going to make," she says. "We went into the rehearsal room with a desire to explore and to play." The experience empowered McDougall to approach directing in a different way.
Continues…
---
Q&A: Ellen McDougall
What was your first job? Working in a post office.
What was your first theatrical job? Assisting on a project for young people at the Young Vic on [Tarell Alvin McCraney play] The Brothers Size.
What do you wish someone had told you when you were starting out? Trust your instincts.
Who or what is your biggest influence? My influences range from my grandmother to artists and writers like Virginia Woolf and directors like Katie Mitchell – to be predictable – but also people like Tim Crouch. And the experience of being able to travel internationally I think had a big influence.
What is your best advice for auditions? Being prepared to have a conversation about the play is something that I personally really value, but that's very particular to the way I work with actors and the work I make. I'd recommend not over-preparing but just presenting the material clearly and then to be able to follow the direction given, rather than having over-prepared a very particular, finessed version of whatever it is you're doing.
If you hadn't been a director, what would you have done? I think I'd like to have been a potter. I just really love pottery things – sculptures and bowls. I love the feel of it and the weight of it.
Do you have any theatrical superstitions or rituals? I used to buy very posh stationery, which I don't do any more, so I've obviously shaken off that superstition – or I've just run out of money. I think I'm relatively free of superstitions at the moment.
---
"What that did was really give me the confidence that you can be more open to things being in the room in front of you," she says. "There's a different kind of preparation that enables you to be in that headspace in a rehearsal room rather than where you feel you have to know everything before you get there. Of course, I do have a sense of what I'm going to make in the end, but it's about having the confidence to let things emerge."
As well as transforming the dynamics of the rehearsal room, Secret Theatre was a challenge to the usual production structures of the industry in the UK. Does McDougall agree with the Lyric Hammersmith's artistic director Sean Holmes that those structures are limiting for directors and actors?
"I don't think it's a yes or no [answer]," she says, though she suggests the standard four-week rehearsal period "is geared towards making a particular kind of production".
After a few years of doing back-to-back shows, which she describes as "exhausting and incredibly stressful", she is trying to "take things as they come". While work was coming thick and fast, she started questioning why she was doing it at all.
"There were a few moments where I started to go: 'I don't know if I'm doing this because I love it anymore'," she remembers. McDougall is now trying to "take things as they come".
The Gate in Notting Hill announced a year ago that she would succeed Christopher Haydon as artistic director this March. She was already an associate artist at the venue, and associate director between 2012 and 2014.
Taking the reins has been a way for McDougall to reconnect with what she really cares about. She's particularly excited about the opportunity to work with artists and theatremakers from different cultures "who have a really different process of making work".
The Gate is seen as an experimental theatre and has attracted some extraordinarily talented artistic directors, including Stephen Daldry, Carrie Cracknell and Erica Whyman.
For McDougall, the Gate is a place where theatremakers can create shows that "don't have to begin with any assumptions about what theatre is". It's a space that lends itself to formal experimentation, she says.
"The space is genuinely transformed between different productions. I clearly remember the first three or four shows I saw at the Gate – I couldn't understand how it was the same room as the one I'd seen the time before."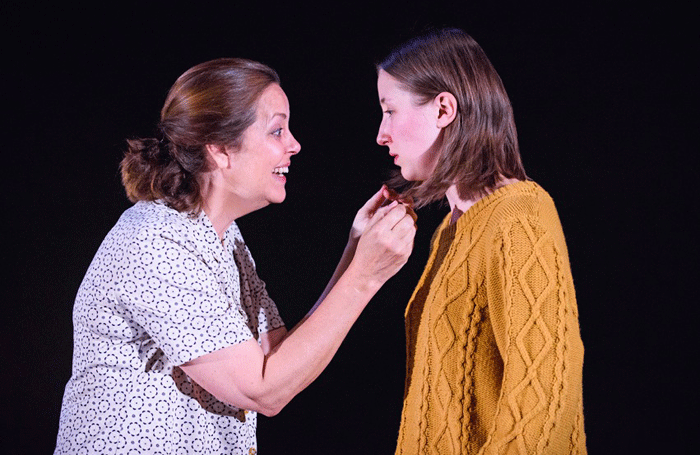 It is also a space in which "you can pretty much look everybody in the eye while you're sitting in the audience and you can feel like a group of people watching something together rather than an anonymous mass".
That potential for transformation, experimentation and connection with the audience has informed McDougall's first season. It kicks off with The Unknown Island, "a story about stories", which the new artistic director describes as a gift to the audience. The season also includes the first British production by French director Jean-Pierre Barro, who tackles Magali Mougel's one-person chorus play Suzy Storck, and a revival of Anna Deavere Smith's verbatim play Twilight Los Angeles, 1992.
"If you'd asked me five years ago if I would have programmed a piece of verbatim theatre, I don't know if I would," says McDougall. But recent events – including the Grenfell Tower fire – have changed her mind about the importance of presenting voices that might not get heard in the media.
The season is completed by Falk Richter's Trust, a play about "a repeated cycle of trust and mistrust and betrayal" that acts as a metaphor for our relationship with the economic system, and a collaboration with English National Opera on a show featuring cabaret songs banned under the Nazi regime. Again, McDougall stresses the contemporary relevance of the work.
"The songs are about things like women's rights to abortion, the fact that our obsession with oil is going to cost us the world, as well as gay liberation and pride," she says. "It was just extraordinary to me to discover how poignant all of those topics feel right now, without wanting to make a reductive comparison that goes, 'Yeah, it's a bit like we're living in the 1930s now.' "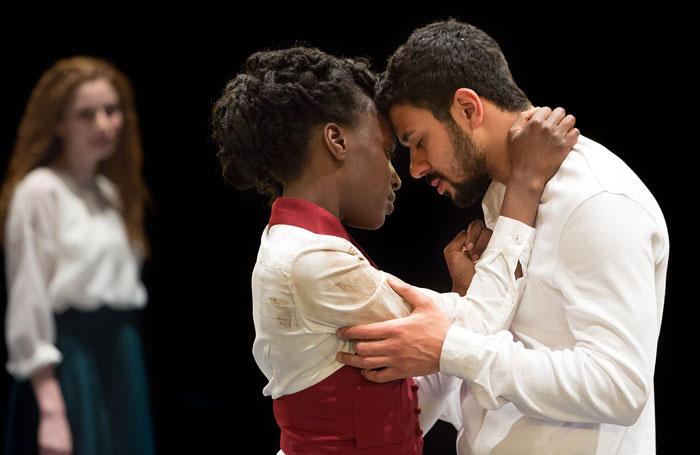 As well as remaining excited by the possibilities of theatre as a form, McDougall is alert to the global political situation and the role of an international theatre at a time when many nations – including the UK – are becoming more inward-looking. Conversations and collaborations with theatremakers around the world are, she suggests, "a really practical way to counter that narrative".
She ultimately believes that the role of theatre – and particularly the role of an international theatre – is to make room for both difference and connection, offering audiences new viewpoints.
"When something has been made from a different perspective to your own, you can somehow access something deeper in the common humanity that you share with it," she says, "rather than being able to simply identify on a more colloquial, familiar level."
---
CV: Ellen McDougall
Training: University of Edinburgh
Landmark productions: Ivan and the Dogs, Traverse, Edinburgh (2011), Glitterland, Lyric Hammersmith (2013), Henry the Fifth, Unicorn Theatre, London (2013), Idomeneus, Gate Theatre, London (2014), Anna Karenina, Manchester's Royal Exchange (2015), The Glass Menagerie, West Yorkshire Playhouse, Leeds (2015), The Rolling Stone, Royal Exchange/WYP (2015/16), Othello, Sam Wanamaker Playhouse, Shakespeare's Globe (2017)
Awards: International Artists' Development Award 2013
Agent: Julia Kreitman, the Agency
---