The Habit of Art
"Matthew kelly is superb"
Reviews
Sep 13, 2018
Theatre Royal Brighton, Brighton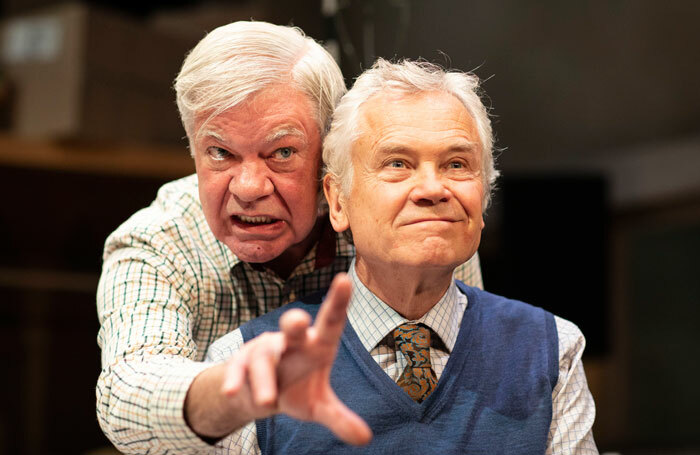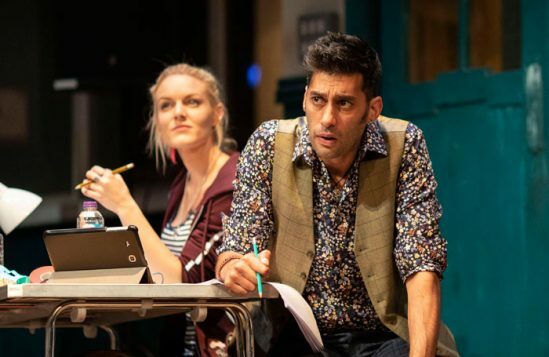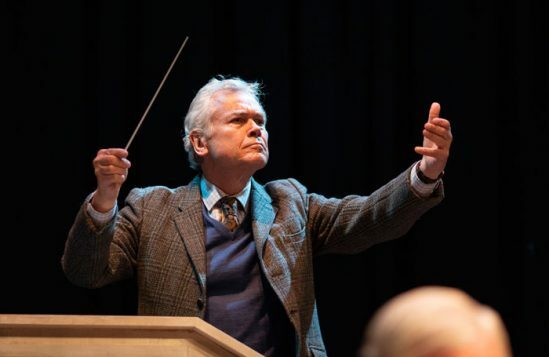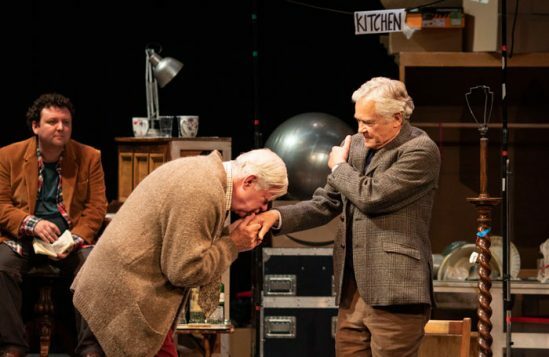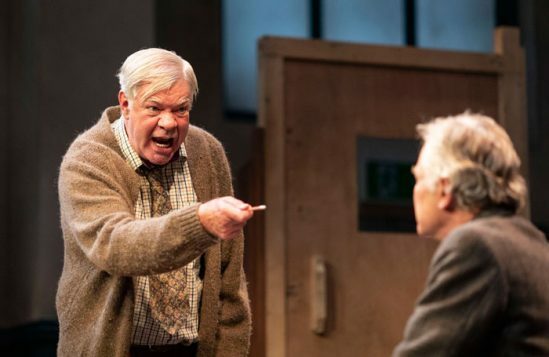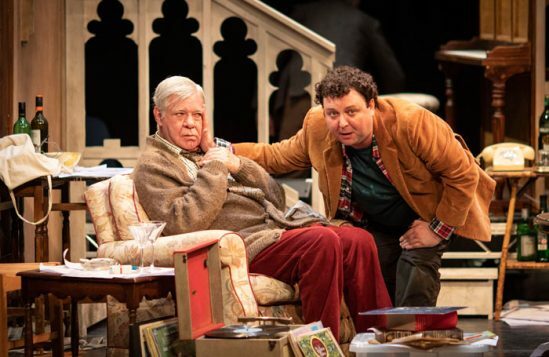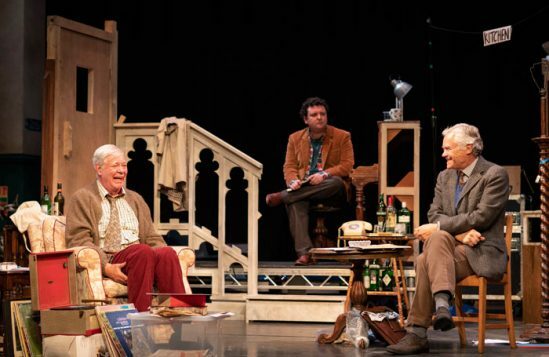 The first revival of Alan Bennett's 2009 metatheatrical comedy does such a good job of convincing you it's a rehearsal, it's a surprise when the actors emerge to take their bows.
Designer Adrian Linford places them in a shabby hall: strip lights, fire escape and high, grubby walls. Through the understated direction of Philip Franks, Matthew Kelly and David Yelland differentiate subtly between playing two ageing actors and two ageing actors acting. Fitz (Kelly) and Henry (Yelland) slip the roles of WH Auden and Benjamin Britten on and off like pairs of well-worn slippers. There is, within this sense of the habitual, a kind of finesse.
Kelly is superb as the poet Auden, a coarsely quacking curmudgeon in a bobbled brown cardie with "a face like his balls", yet dynamic in his openness to sex, art and argument.
Yelland plays the composer Britten with a furtive grace. He also delights as the dependable thesp Henry, who politely offers notes about the inner lives of rent boys. John Wark and Benjamin Chandler play two other actors, struggling to gain artistic ground for their characters, a biographer and a young sex-worker.
The Habit of Art is sharpest when the two old friends – rivals and fellow "buggers" – clash, playing a sort of Rock-Paper-Scissors with words and music. The meeting Bennett imagines for them allows for weighty musings on creativity, biography, fame and sexuality. But someone has written a rather stodgy play leavened with dick jokes – and for all Bennett's self-signalling devices, the author of his play-within-a-play may not be solely responsible.
---
---
Production name
The Habit of Art
Venue
Theatre Royal Brighton
Starts
September 11-15, 2018
Choreographer
Charlie Kenber, Shona Morris
Set designer
Adrian Linford
Costume designer
Adrian Linford
Lighting designer
Johanna Town
Sound designer
Max Pappenheim
Casting director
Joyce Nettles
Cast
Matthew Kelly, Alexandra Guelff, Benjamin Chandler, David Yelland, John Wark, Robert Mountford, Veronica Roberts
Technical
Claire Auvache, Kira Treveil
Production manager
Tammy Rose
Company stage manager
Tim Speechley
Stage manager
Davey Williams, Judith Barrow
Head of wardrobe
Siobhan Boyd
Producer
Ghost Light Theatre, Theatre Company, York Theatre Royal
Verdict
Matthew Kelly is a superb WH Auden in this revival of Alan Bennett's stodgy comedy