The Bodyguard
"Alexandra burke makes a triumphant return"
Reviews
Dec 7, 2018
Theatre Royal, Glasgow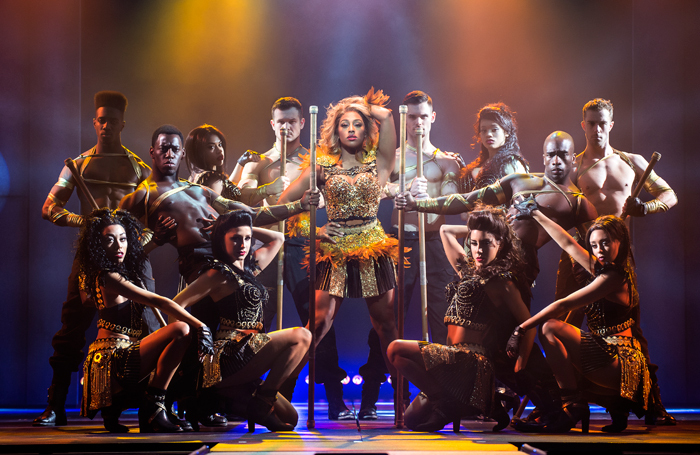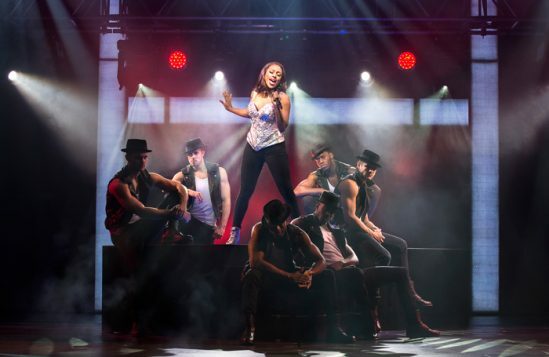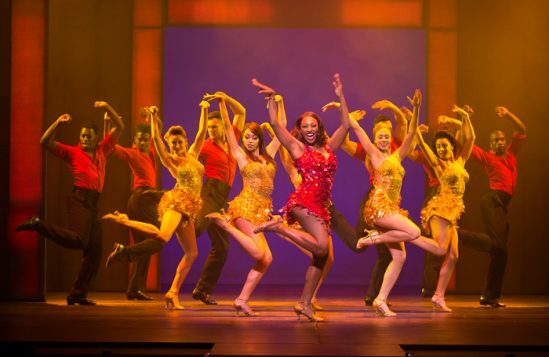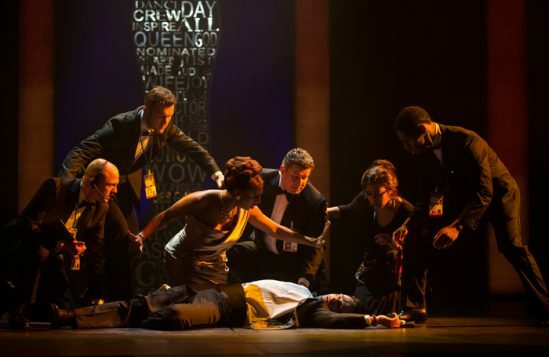 Since Alexandra Burke last starred as trapped superstar Rachel Marron in The Bodyguard, she has reached the finals of Strictly and featured in three other musicals. She brings all that extra experience to the stage in this major new UK touring production.
Burke has a relaxed confidence to Rachel's big performance numbers, the dance moves flowing where there was a sense of concentration before. And there is a real understanding of the relationship between Rachel and her new bodyguard Frank Farmer, played by Benoit Marechal. Her voice has such a smokey darkness that you worry she will make it through the performance, let alone a nine-month tour. But then she hits those big, high notes – never belting them out, but with a real clarity and depth.
Marechal's French accent and piercing gaze are perfect for the man of action with a hidden feelings. The surprise is that, despite the thinness of the cliched plot, Burke and Marechal make you care for the unlikely relationship between Marron and Farmer, taking the production far beyond the status of glorified jukebox musical.
Thea Sharrock's direction of Tim Hatley's sliding-door set, dramatically lit by Mark Henderson, is an object lesson in getting maximum impact from minimal storyline. The show feels fresh thanks to Karen Bruce's choreography, which helps drive that plot too.
There are strong supporting performances from Micha Richardson, in excellent voice as jealous sister Nicki Marron, Philip Atkinson, who is steely as the stalker, and suitably show-stealing moments from the youngster playing Rachel's son, Fletcher. The ensemble provides tight and fluidly pumped-up dance moves for the big production numbers.
---
---
Production name
The Bodyguard
Ends
December 29, 2018, then touring until August 17, 2019
Book writer
Alexander Dinelaris
Director
Jason Capewell, Thea Sharrock
Musical director
Michael Riley
Costume designer
Tim Hatley
Lighting designer
Mark Henderson
Sound designer
Richard Brooker
Video designer
Duncan Mclean
Cast
Alexandra Burke, Benoit Marechal, Carole Stennett, Craig Berry, Gary Turner, Micha Richardson, Peter Landi, Philip Atkinson, Simon Cotton
Stage manager
Josh Ginnelly
Producer
Bartner Michael Watt, BB Group, David Ian, David Mirvish, Freddy Burger, John Frost, Michael Harrison, Tulchin
Verdict
Alexander Burke makes a triumphant return with a zinged-up touring production of The Bodyguard