Running Wild
"Twice the heart of war horse"
Reviews
May 20, 2016
Regent's Park Open Air Theatre, London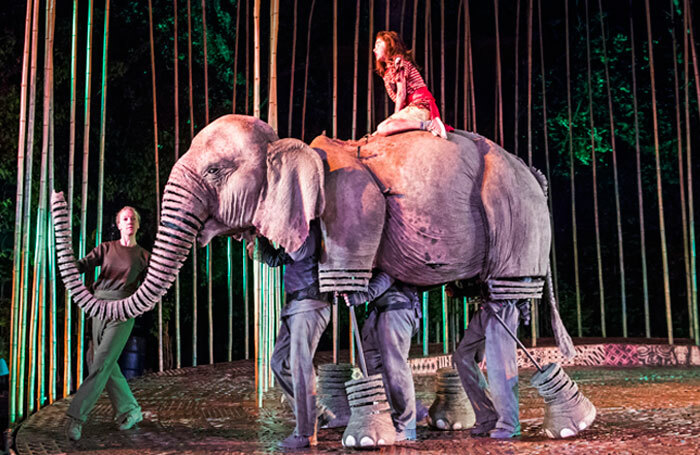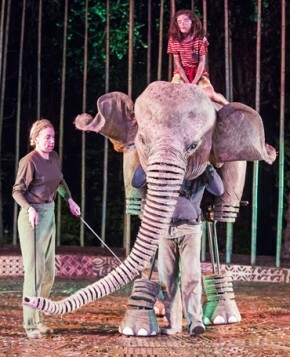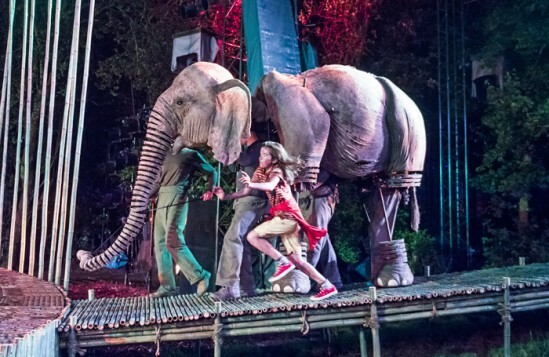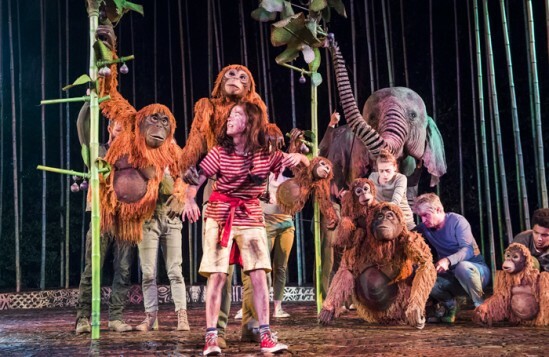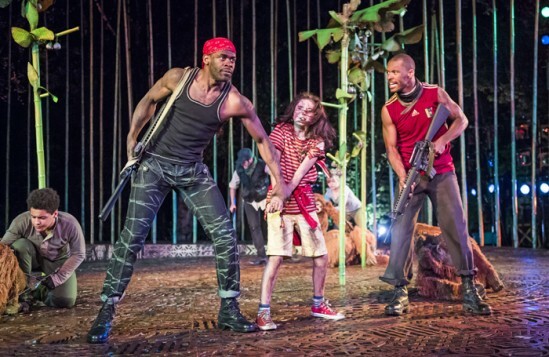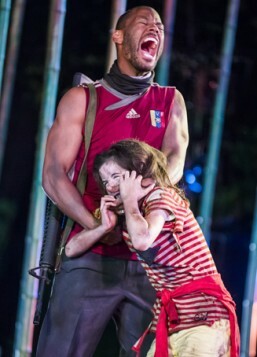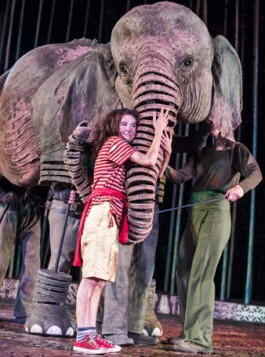 Now that War Horse has been packed off to the knacker's yard, in London at least, it's high time that some of Michael Morpurgo's other works got their time in the sun.
Emma Rice's beautifully ramshackle 946 – The Amazing Story of Adolphus Tips will hit her revivified Shakespeare's Globe in August, but before that Regent's Park Open Air has staged Morpurgo's 2009 novel Running Wild, in a production with twice the heart, three times the guts and none of the schmaltz of his multimillion spinning nag.
The story of a young child – thrillingly gender-neutral, with two boys and a girl alternating in the same role as Will or Lilly – cast adrift in the Indonesian rainforest with only flatulent elephant Oona for company, Running Wild spends its first act in a joyous celebration of the natural world.
Uncanny puppetry from Finn Caldwell and Toby Olie sees a crocodile, a tiger and a clutch of orangutan prowl the stage, as directors Timothy Sheader and Dale Rooks, together with designer Paul Wills, create shifting jungle scenes and the towering water-curtains of a tsunami.
It doesn't take long for the jungle paradise to be shattered by the greed of poachers, underpinned by soaring palm-oil prices. Unexpected shootings and a refusal to pull punches gives Samuel Adamson's adaptation some vital, uncompromising edge.
Things start to drag as the last threads are tied up, but if there's no fiery climax, it serves as a reminder that the story is far from over. This is work as fierce as it is spectacular, a family thrill that leaves lots to chew over, and plenty to stick in the throat.
Production name
Running Wild
Venue
Regent's Park Open Air Theatre
Book writer
Michael Morpurgo
Director
Timothy Sheader, Dale Rooks
Set designer
Finn Caldwell, Paul Wills
Costume designer
Paul Wills
Lighting designer
Paul Anderson
Sound designer
Nick Lister
Cast
Ava Potter, Hattie Ladbury, Ira Mandela Siobhan, Joshua Fernandes, Tyler Osborne
Production manager
Andy Beardmore
Stage manager
Sarah Hopkins-Thomas
Producer
Regent's Park Theatre
Verdict
Spectacular puppetry and a superb central performance fire a surprisingly deep and ecologically engaged journey into the jungle