Rapunzel
"Innovative and uplifting"
Reviews
Dec 11, 2017
Theatre Royal Stratford East, London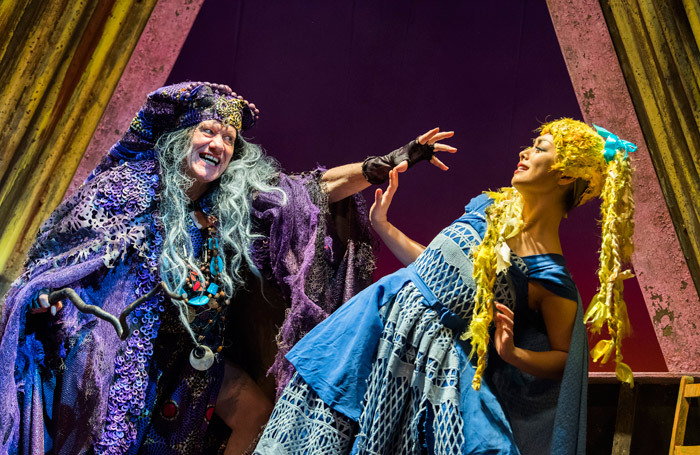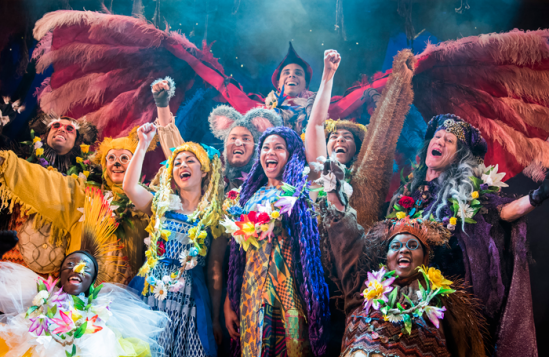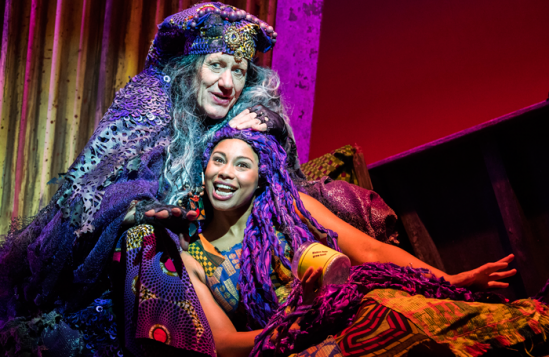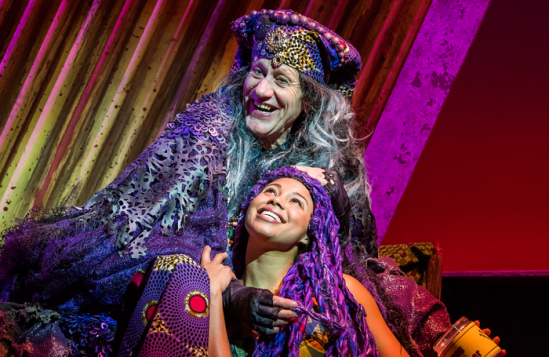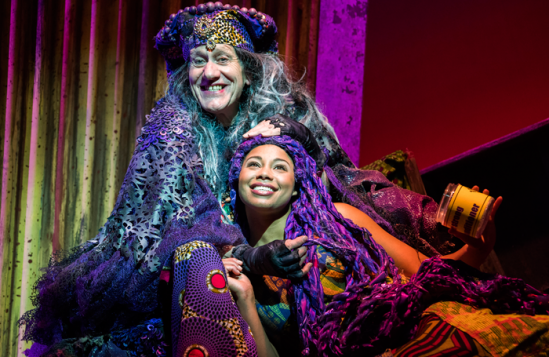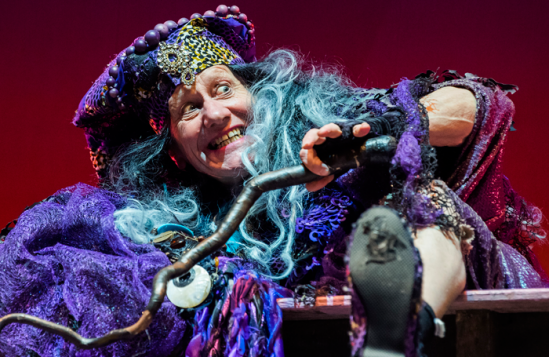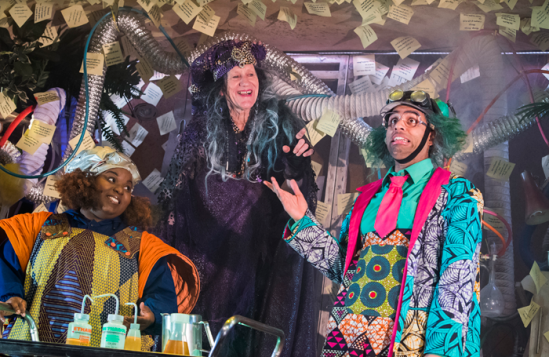 Trish Cooke and Robert Hyman's adaptation of Rapunzel for Theatre Royal Stratford East may stray wildly from the original story, but that's par for the course at this venue.
Over the last few years, the pair have regularly put their own, idiosyncratic stamp on the pantomime canon, but Rapunzel is perhaps their best collaboration to date.
Fusing the story together with that of Goldilocks and the Three Bears, Cooke weaves a tale of community and togetherness, tinged with retribution and remorse, fit for modern family audiences.
Director Pooja Ghai evidently revels in testing the boundaries of pantomime as a medium and she is ably assisted by a versatile company who bring to life the vibrant array of colourful characters from Juliet Okotie's outspoken Mrs Bear to Gary Wood's fey, feathered Egor. The turbulent relationship between Joanne Sandi as Rapunzel and Julie Yammanee as Goldilocks provides the heart of this pantomime, while conflict is supplied by TRSE regular Michael Bertenshaw as the frankly terrifying Witch Maddy.
There's no central, conventional love story, but this is a pantomime bursting with love, complemented by an uplifting score from Hyman, and a rich, heavily textured design from William Fricker.
---
---
Venue
Theatre Royal Stratford East
Lyricist
Robert Hyman, Trish Cooke
Set designer
William Fricker
Lighting designer
Matt Daw
Sound designer
Andrew Johnson, Chris Murray
Cast
Gary Wood, Gemma Salter, Joanne Sandi, Julie Yammanee, Juliet Okotie, Michael Bertenshaw, Raj Bajaj, Stephen Hoo
Production manager
Luke Child
Head of wardrobe
Mike Lees
Producer
Theatre Royal Stratford East
Verdict
Innovative adaptation featuring an uplifting score, entertaining performances and utterly enchanting design