Once
"Lively regional premiere of the much-loved musical"
Reviews
Sep 13, 2018
New Wolsey Theatre, Ipswich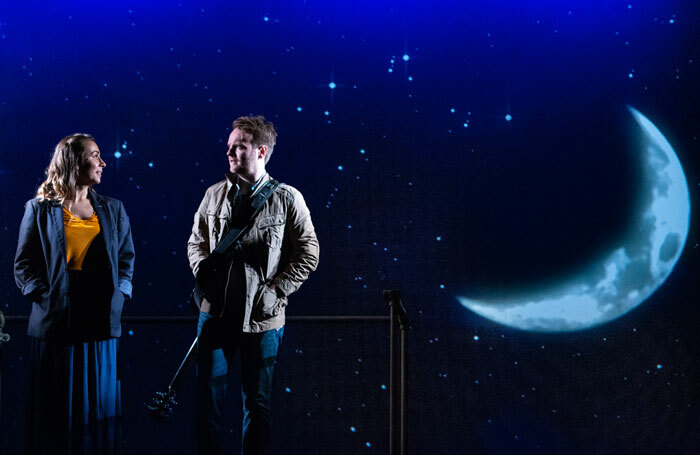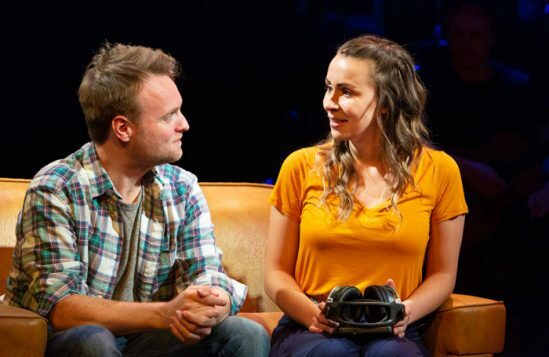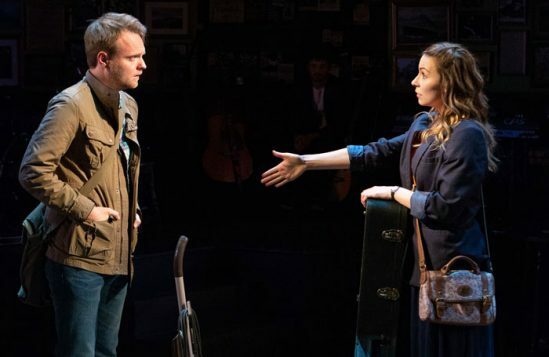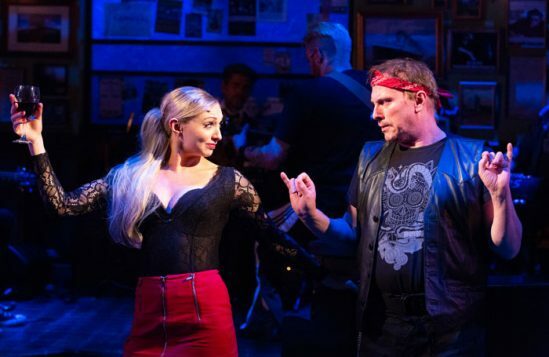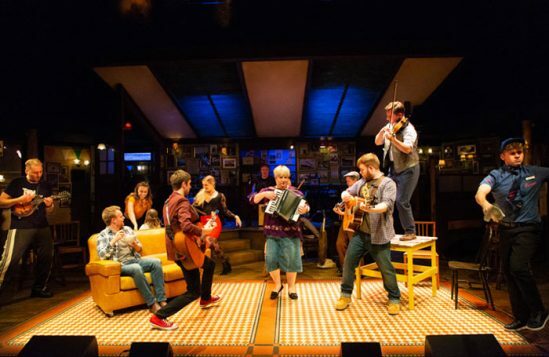 You must have a heart of stone if you're not moved by Once. This co-production between Ipswich's New Wolsey Theatre and the Queen's Theatre Hornchurch is the musical's regional premiere. It has its flaws, just like its long-running West End forebear, but ultimately triumphs with its stirring cocktail of folksy tunes and wistful romanticism.
It's the same unapologetically misty-eyed story of cobbled streets and missed chances. Nameless, heartbroken Irish fella meets enigmatic Czech single mum on the streets of Dublin. He fixes her hoover. She inspires him to pursue his musical dreams and his lost love in New York.
New Wolsey artistic director Peter Rowe has plenty of experience managing large actor-musician ensembles, thanks partly to his theatre's annual 'Rock'n'Roll Panto', and he handles his cast of 13 exceptionally well here. Everyone whisks and whirls about Libby Watson's bar-room set, clutching guitars, mandolins and fiddles throughout. The production has a really warm, collaborative and creative vibe.
Singer-songwriter Daniel Healy originally understudied the lead role in the West End, but he makes it his own here – lovable, slightly mopey, but with a voice of rugged beauty. His co-star Emma Lucia gamely makes the most of what is truthfully an underwritten female part, and the rest of the cast members are endearingly energetic throughout.
Yes, it's got a kind of Oirish tweeness to it that's a wee bit wince-worthy, and, yes, the tunes vary between belting trad numbers and less inspiring Take That-style fare. But come on, it's Once. It's basically a modern classic.
---
---
Composer
Glen Hansard, Marketa Irglova
Lyricist
Glen Hansard, Marketa Irglova
Assistant director
Simon Panayi
Musical director
Ben Goddard
Costume designer
Libby Watson
Lighting designer
Mark Dymock
Video designer
Peter Hazelwood
Casting director
Debbie O'Brien
Cast
Caolan Mccarthy, Daniel Healy, Emily Squirrell, Emma Lucia, Hope Robertson, James William-Pattison, Jessica Bartram, Kate Robson-Stuart, Lloyd Gorman, Peter Mooney, Peter Peverley, Rachel Dawson, Samuel Martin, Sean Kingsley, Susannah Van Den Berg
Technical
Marj Mcdaid, Peter Hazelwood
Production manager
David Phillips
Company stage manager
Alec Reece
Stage manager
Anna Jenkins, Robyn Hardisty, Yasmin Turner
Producer
New Wolsey Theatre, Queen's Theatre Hornchurch
Verdict
Lively, likeable regional premiere of the much-loved musical, expertly directed by Peter Rowe