Mouthpiece
"A gripping, truthful play for our times"
Reviews
Dec 6, 2018
Traverse Theatre, Edinburgh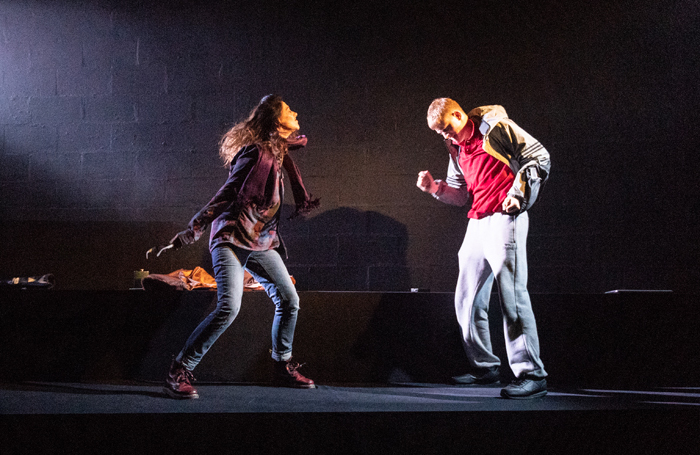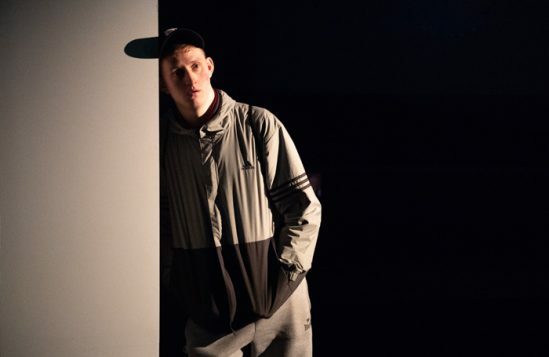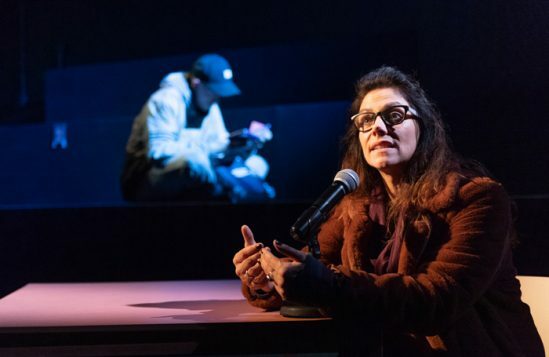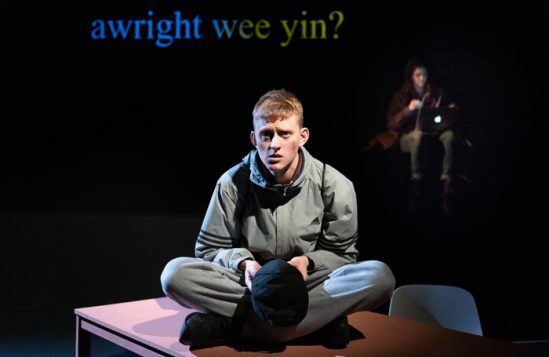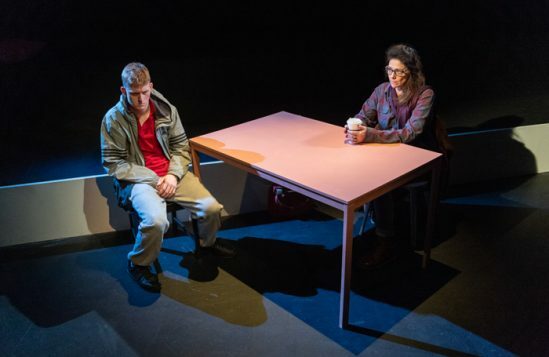 Following a final Edinburgh Festival Fringe run as artistic director at the Traverse during which the company's two produced plays were showered with acclaim, Orla O'Loughlin has chosen a strong contender for Scotland's best play of 2018 as her directorial swansong.
It tells of a chance meeting high up on Salisbury Crags, looking over Edinburgh, where failing 40-something playwright Libby (Neve McIntosh) contemplates killing herself, only to be saved by teenager Declan (Lorn Macdonald). Declan's life is one of raw poverty and physical and emotional abuse, but he finds peace up on the hill, where he sketches fearsome but skilled drawings on scrap paper.
Libby sees Francis Bacon in his art, and the pair set off on a kind of gender-reversed Pygmalion relationship, in which she introduces him to contemporary art and he inspires her writing to flourish. Yet poverty in 2018 isn't a comedy of manners, and art may inspire Declan but it can't give him what he needs: peace and safety for himself and his traumatised little sister, in whom he finds real love.
Set simply against Kai Fischer's tiered stage, Mouthpiece presents two characters in a desperate search for different – and ultimately conflicting – kinds of meaning. The faultlines of class are exposed as Libby's well-intentioned assistance evolves into an emotional manipulation to which she is probably most oblivious of all, while Declan's soul is buried beneath a lifetime of cruel dismissal by society and those who love him.
Gripping, truthful and engaged in a live ongoing discussion about the very purpose of theatre that tries to make things better – itself included – Mouthpiece reaffirms Kieran Hurley's place as a hugely talented playwright for today, and sends O'Loughlin off in style. Hopefully, it will have a long life after this run.
---
---
Production name
Mouthpiece
Costume designer
Sophie Ferguson
Lighting designer
Kai Fischer
Cast
Lorn Macdonald, Neve Mcintosh
Production manager
Kevin Mccallum
Stage manager
Gemma Turner
Producer
HighTide, Traverse Theatre
Verdict
Orla O'Loughlin's directorial swansong at the Traverse is a play for our times about class, poverty and the point of theatre itself