Losing Venice
"Strangely stale revival"
Reviews
Sep 12, 2018
Orange Tree Theatre, London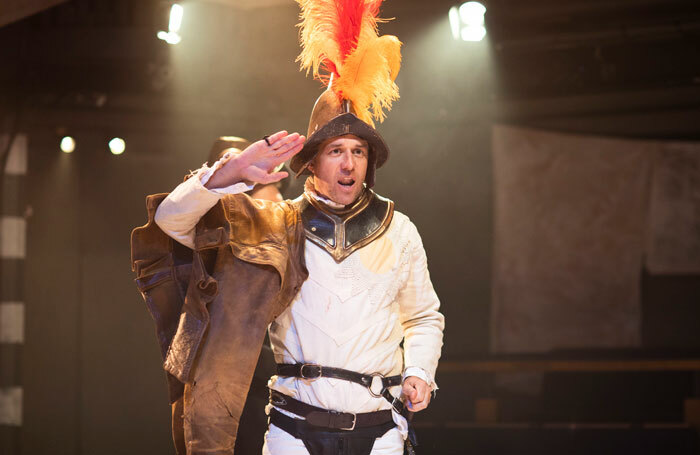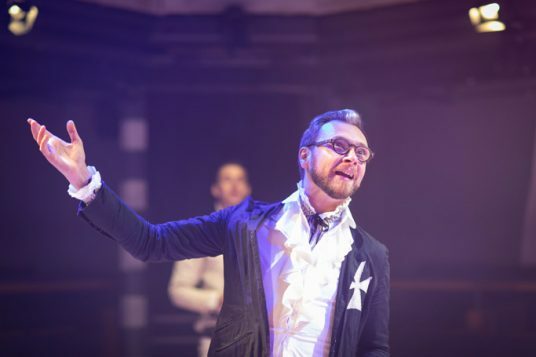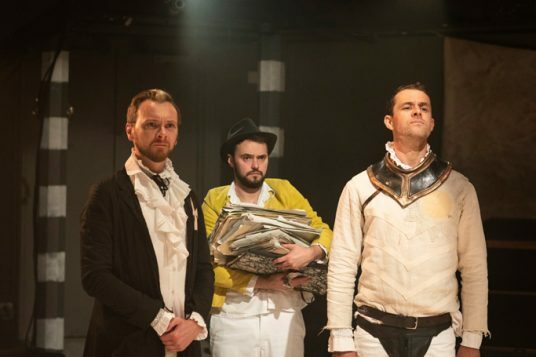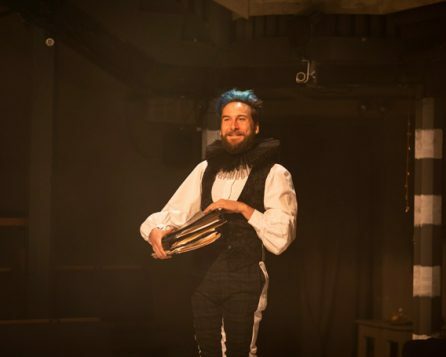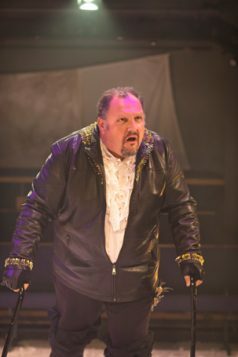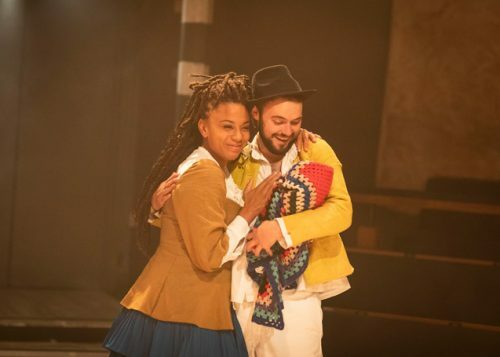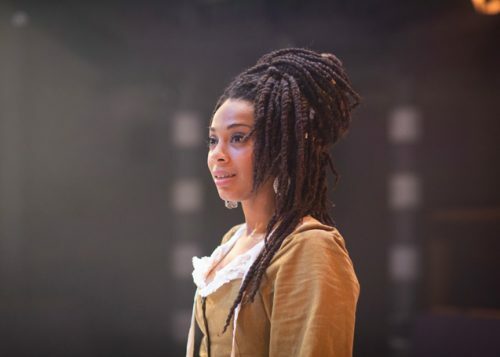 A country in turmoil thanks to a power-mad leader refusing to admit the empire no longer exists: when the Orange Tree Theatre programmed a revival of Jo Clifford's Losing Venice, you can see why they thought they were on to a winner.
The Duke (Tim Delap) has just married but faced with the obvious distaste of his new wife (Florence Roberts) towards the honeymoon period, he embarks on an invasion of Venice, seeking at best a pyrrhic victory and at worst a flat-out disaster.
Yet despite the staging's apparent timeliness, Paul Miller's production never escapes a feeling of datedness. The generally broad comedy – characterised by penis-size gags and walking the plank – plods along, separated by a few choice lines, but it's not the hilarious farce it's intended to be.
The cast, however, make the most of what's available. Delap struts and postures like an overgrown boy playing toy soldiers, while Christopher Logan as the put-upon poet Quevedo sprouts aphorisms with an enjoyable lack of self-awareness.
But the best performer is Eleanor Fanyinka, who not only makes Maria the most three-dimensional character but also gives a thoroughly impressive script-in-hand reading as Sister to provide last-minute cover for another cast member.
Clifford's recent, largely autobiographical, work has rightly received heaps of praise. So it's a shame this earlier play doesn't really fly. It was apparently a hit at the 1985 Edinburgh Festival Fringe, but perhaps that's the magic and mystique of the fringe at work: zeitgeist-tapping plays sometimes have a short shelf life.
---
---
Production name
Losing Venice
Lighting designer
Jai Morjaria
Casting director
Annie Rowe
Cast
Christopher Logan, Dan Wheeler, David Verrey, Eleanor Fanyinka, Florence Roberts, Remus Brooks, Tim Delap
Head of wardrobe
Isabella Van Braeckel
Producer
Orange Tree Theatre
Verdict
Strangely stale revival of Jo Clifford's 1985 fringe favourite