Lady Magma: The Birth of a Cult
"Fascinating and unpredictable"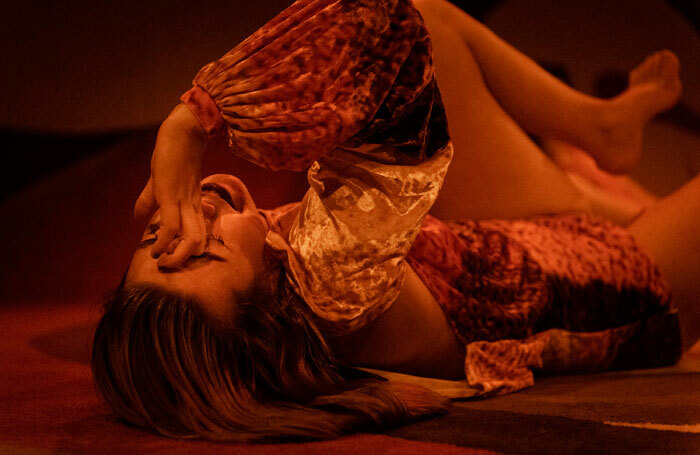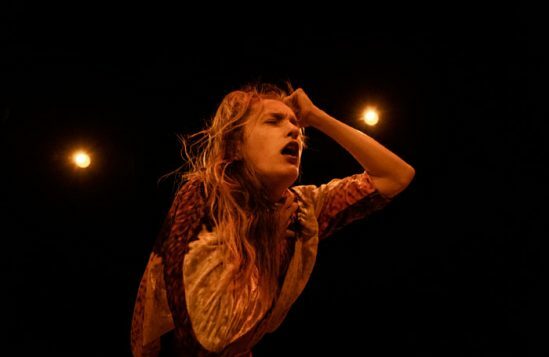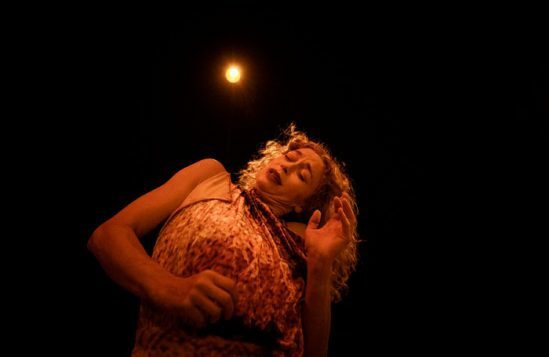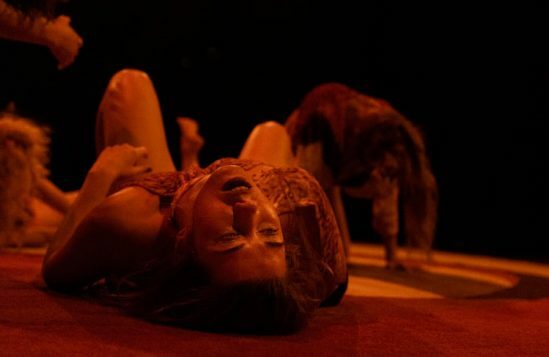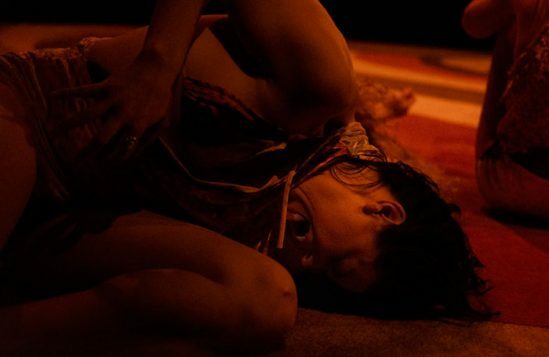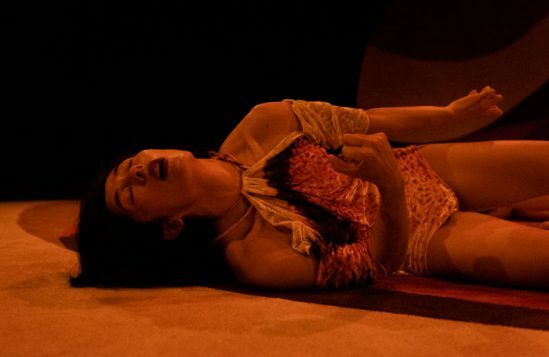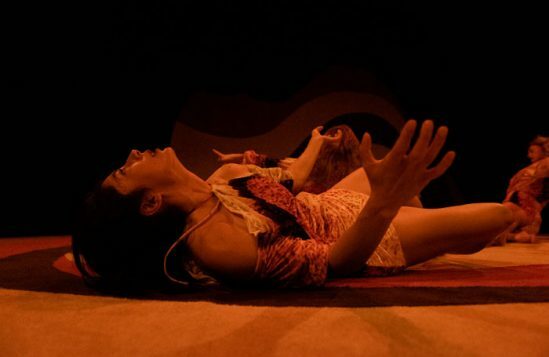 Lady Magma begins in the theatre bar with a free Negroni and some breathing exercises, courtesy of the choreographer. Dressed in a Haight-Ashbury confection of kaftan, flares and Birkenstocks, Oona Doherty encourages her audience to hold hands, raise their arms and expel whatever toxic crap they're holding on to.
The short but satisfying dance that follows is all about release. It takes place on a giant rug patterned with Negroni-coloured swirls, like something out of Abigail's Party, but bathed in a surreal orangey-red haze. As five female dancers in velour knickers squirm and splay on the carpet, there's a sense of 1970s sleaze at play that's soon subverted into a feminist ritual, by turns feral and finessed.
The swoops on the floor become something deeper than decorative shagpile – roots or bloodlines, the site of a female force field. Spurred on by jazzy percussion and each other, the quintet of women takes solo turns in the centre. There are freewheeling, improvisatory dances of pleasure and pain, harnessing a limbic language of the body: ecstatically skittering, squatting, falling with limbs flailing. Release is vocalised too. One dancer begins to sing, gradually letting the natural beauty of her voice disintegrate into a violent bellow that's then transformed into a mirthful chorus by the group members as they exit together.
Despite its hippyish demeanour, Lady Magma is never earnest or pretentious, but rather a compellingly sexy and strange celebration of flesh and femininity. Doherty proves again the originality of her choreographic voice; she's a distinctive, generous dance-maker.
Dancer and choreographer Oona Doherty: 'We show our teeth and gums. The face is part of the movement'
---
---
Production name
Lady Magma: The Birth of a Cult
Choreographer
Oona Doherty
Set designer
Ciaran Bagnall
Sound designer
David Holmes
Cast
Aoife Mcatamney, Janie Doherty, Justine Cooper, Olivia Ancona, Solene Weinachter
Production manager
Eoin Kilkenny
Stage manager
Siobhán Barbour
Producer
Prime Cut Productions
Verdict
Fascinating and unpredictable dance piece that revels in flesh and femininity