Die Meistersinger von Nürnberg
"Refreshing compact contemporary take"
Reviews
Aug 15, 2019
Greenwood Theatre, London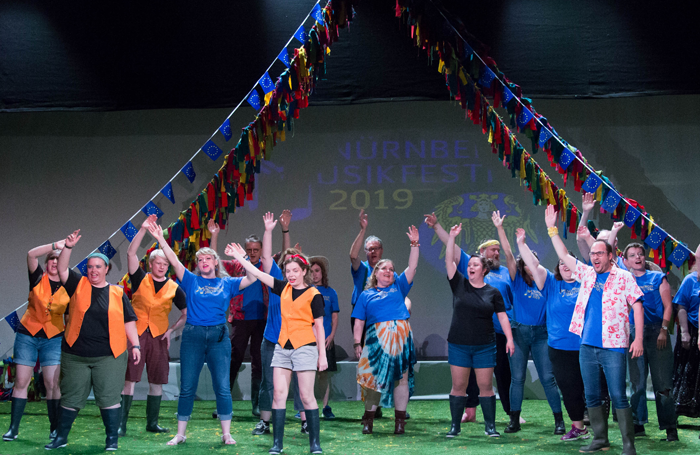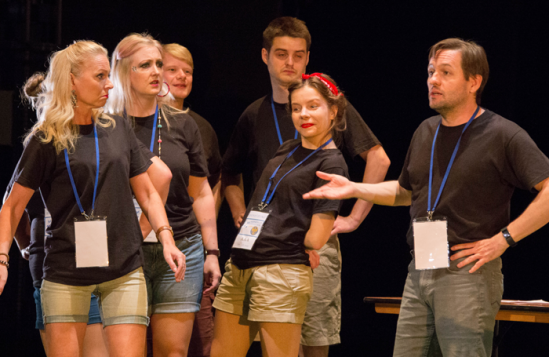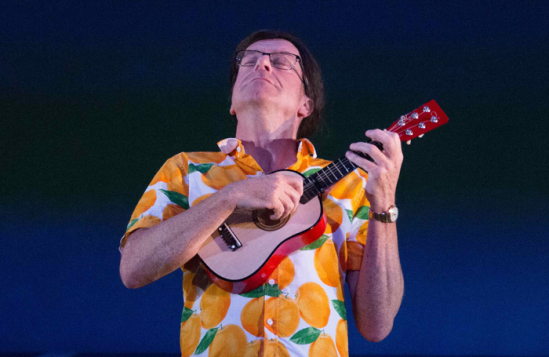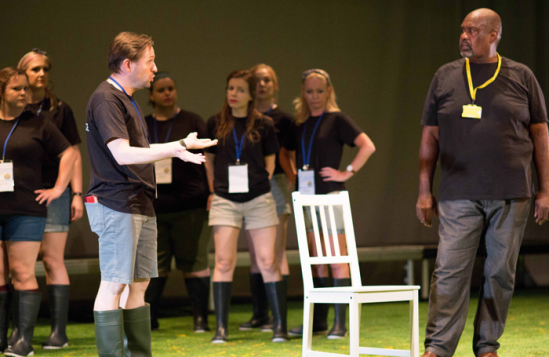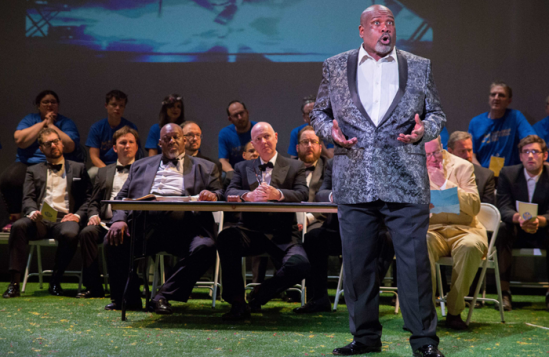 An opera about a singing contest would seem an obvious candidate for a modern-era production and that's exactly what Fulham Opera has chosen to do in its compact version of Die Meistersinger.
But don't expect Britain's Got Talent – instead, Wagner's comic tale of a 16th-century vocal competition has been shifted to a 2019 music festival. The Meistersingers resemble an old-fashioned men's singing society, proudly wearing their striped membership ties. An outsider like the knight Walther von Stolzing, full of revolutionary musical ideas, is unlikely to gain admittance to this exclusive club. He also seems a long shot to win the midsummer singing contest or the hand of Eva, promised to the winner by her father. Luckily, he is backed by Hans Sachs, the greatest Meistersinger and the opera's moral compass.
Keel Watson deploys his gorgeous bass and understated acting skills to give Sachs tremendous gravitas and humanity. Catharine Woodward as Eva is one to watch, with Wagnerian vocal power that will benefit from a broader colour palette. Ronald Samm as Walther is a solid presence, but unsteady in his high range.
There's well-timed comedy from Jonathan Finney as Walther's rival Beckmesser – his man bun and ukulele playing are priceless. The secondary couple, David (an energetic Edward Mout) and Magdalene (a silky-voiced Sarah Denbee), are well matched.
Under the nimble direction of Ben Woodward, Fulham's artistic director, and with arrangements by Finney, what the 18-piece orchestra loses in lushness from its smaller size, it gains in vigour and intimacy.
A heavy-handed background video is an unnecessary intrusion, but Liza Graham and Woodward's amusing translations in the surtitles bring it back on course. Bravo to Fulham for taking on and refreshing Wagner's comic classic.
Wagner on the fringe: How London's smallest stages are hosting opera's largest works
---
---
Production name
Die Meistersinger von Nürnberg
Set designer
Jessica Staton
Lighting designer
Chris Mcdonnell
Casting director
Andrew Mayor, Catharine Woodward, Edward Mout, Florian Thomas, Gerard Delrez, Jonathan Finney, Keel Watson, Philippa Boyle, Ronald Samm, Sarah Denbee
Stage manager
Catherine Harmer
Verdict
Refreshing compact contemporary take on Wagner's comic opera