Evolution
"Showcases brio, sensuality and technical mastery"
Reviews
Nov 22, 2019
Sadler's Wells, London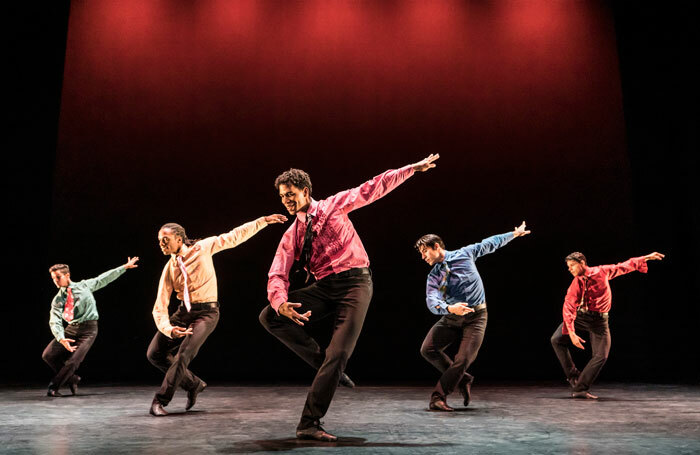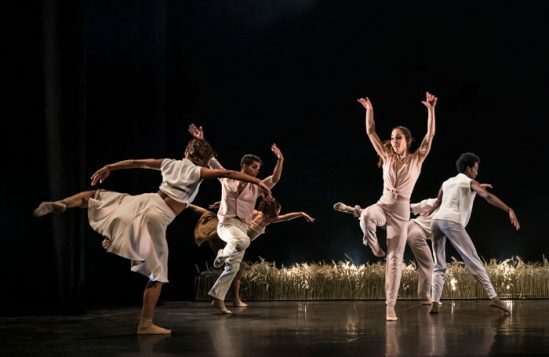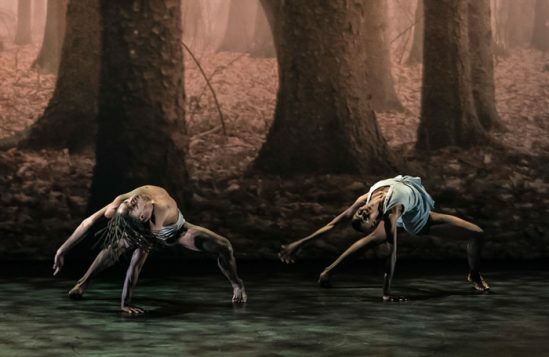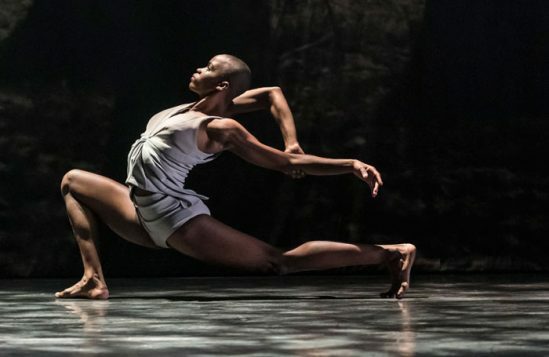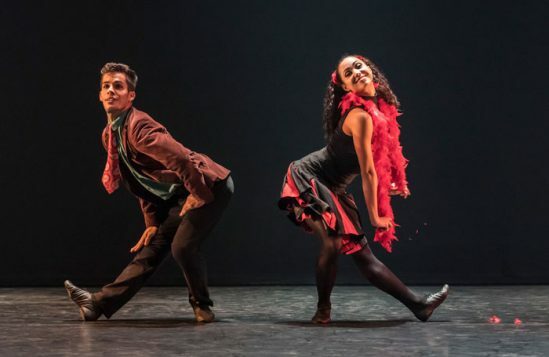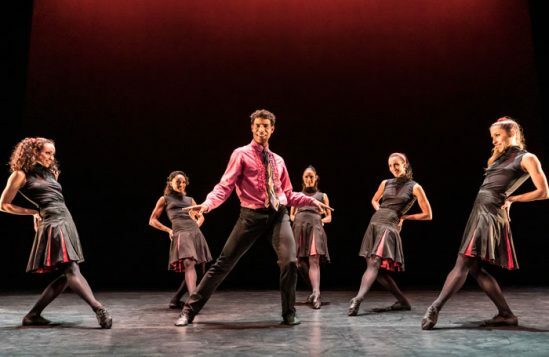 In the mixed bill Evolution, Cuban-based company Acosta Danza showcases brio, sensuality and technical mastery. Though only three years old, the dance troupe set up by Carlos Acosta is already developing a distinct programme and style, performing pieces by established choreographers – Christopher Bruce, Sidi Larbi Cherkaoui – and fostering new talent. Company dancer-turned-choreographer Raúl Reinoso's piece Satori opens Evolution. It's a dramatic work filled with arcane imagery; bodies take on curled and stylised shapes among swirling sheets of fabric.
In Pontus Lidberg's charming piece Paysage, Soudain, La Nuit, based on rumba, the company skim and bounce, light as soufflé – Marta Ortega stands out with her twinkling delicacy. Patrik Bogårdh's lighting fills the stage – and the cornfields laid out on it – with the soft colours of twilight and dawn.
Cherkaoui's extraordinary Faun, an interpretation of L'après-midi d'un faune, has scintillating performances from Zeleidy Crespo (who also excels in Satori) and Carlos Luis Blanco. A writhing, acrobatic piece that requires precision and dexterity, Faun is imbued with eroticism but also with a perverse innocence, as Blanco and Crespo knot together with one another in a vigorous, unsmiling but unmistakably playful duet.
The evening is rounded off with Rooster, Bruce's celebrated piece about masculinity, heterosexual courtship and the music of the Rolling Stones. Acosta himself appears as one of the strutting, besuited cockerel-men, tugging his lapels and seducing the audience with a twitch of the wrist. Rooster is a good platform for the energy and charisma of the company, and ends the night on a high note.
Carlos Acosta: 'People see me as a mirror that reflects themselves'
---
---
Composer
Claude Debussy, Nitin Sawhney, The Rolling Stones, Leo Brouwer, Pepe Gavilondo, Stefan Levin
Choreographer
Sidi Larbi Cherkaoui, Christopher Bruce, Pontus Lidberg, Raúl Reinoso
Costume designer
Hussein Chalayan, Karen Young, Marian Bruce, Angelo Alberto
Lighting designer
Fabiana Piccioli, Tina Machugh, Adam Carrée, Patrik Bogårdh
Cast
Carlos Acosta, Alejandro Silva, Carlos Luis Blanco, Enrique Corrales, Gabriela Lugo, Maikel Pons, Marta Ortega, Zeleidy Crespo, Deborah Sánchez, Laura Rodríguez, Leticia Silva, Liliana Menéndez, Mario Sergio Elías, Raúl Reinoso, Yasser Domínguez
Technical
Luis Carlos Benvenuto, José Acedo, Pedro Benítez, Yaday Ponce
Producer
Sadler's Wells, Valid Productions
Verdict
An irresistible mixed bill from a superlatively talented young company