A Lesson from Aloes
"Well-crafted revival of athol fugard's drama"
Reviews
Mar 7, 2019
Finborough Theatre, London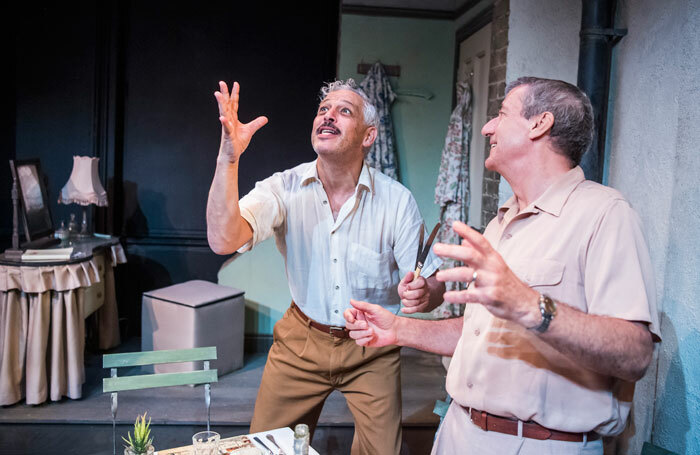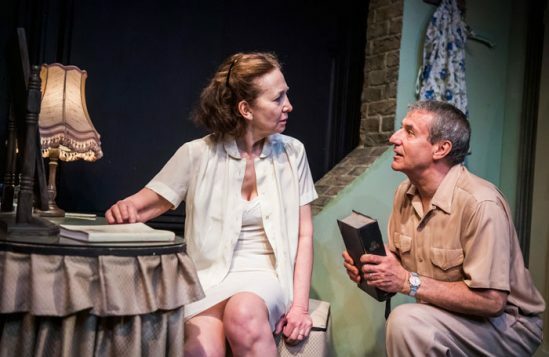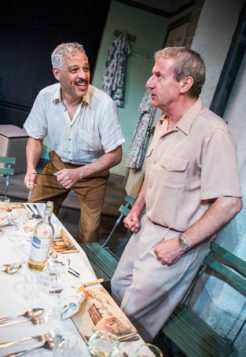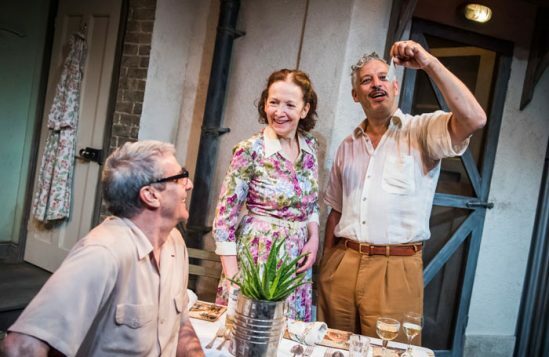 Not performed in London for 35 years, Athol Fugard's A Lesson from Aloes evokes the repressive atmosphere of 1960s South Africa and the personal price paid by those who did not support the government's apartheid agenda.
A liberal ex-farmer and his wife are eagerly waiting for their old friend and his family to arrive for a celebratory dinner. As a couple, they seem set apart from the rest of society: Dawid Minnaar's Shakespeare-quoting Piet spends his time collecting aloe plants, which thrive in the local veld, while Janine Ulfane's jittery Gladys frets over the food. She recently spent time in a clinic following a raid on their house, in which her diaries were requisitioned by the authorities.
During the long wait for the guests, the dialogue becomes somewhat turgid, but the pace cranks up when mixed-race Steve (David Rubin) arrives, alone. The old comrades are full of japes and bonhomie as they reminisce over wine before the cracks in their friendship begin to show.
Why have Piet's friends disappeared? Who was the informant responsible for Steve's recent jail sentence? No longer feeling safe, the latter reveals he is leaving South Africa soon for England with his family.
Norman Coates' versatile set hems in the action, creating a suitably claustrophobic atmosphere. And behind the heated arguments and recriminations, Piet's plants remain perpetually in view.
Though its central metaphor of aloes surviving harsh conditions is hardly subtle, A Lesson from Aloes paints a gut-wrenching portrait of relationships destroyed by the breakdown of trust under an authoritarian regime.
South Africa's Baxter Theatre: 'The world just sees apartheid – our season aims to change that'
---
---
Production name
A Lesson from Aloes
Set designer
Norman Coates
Costume designer
Norman Coates
Lighting designer
Mannie Manim
Sound designer
Rachael Murray
Cast
David Rubin, Dawid Minnaar, Janine Ulfane
Production manager
James Anderson
Stage manager
Caitlin Hargreaves
Producer
A Million Freds, Finborough Theatre
Verdict
Well-crafted revival of Athol Fugard's exploration of trust and friendship in apartheid-era South Africa