Sunset Boulevard
"Ria jones owns the show"
Reviews
Sep 28, 2017
Curve, Leicester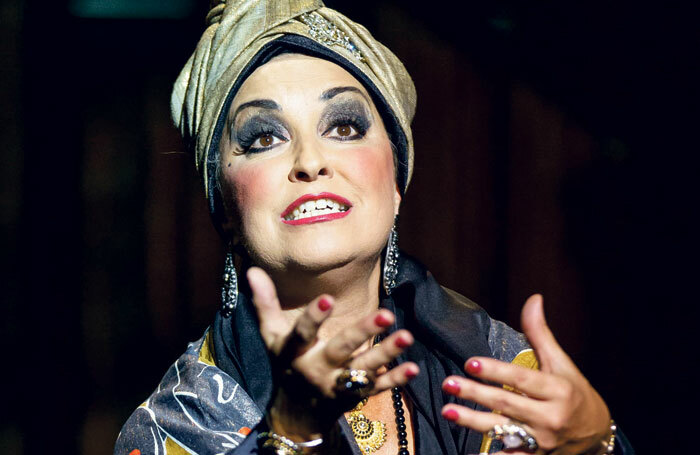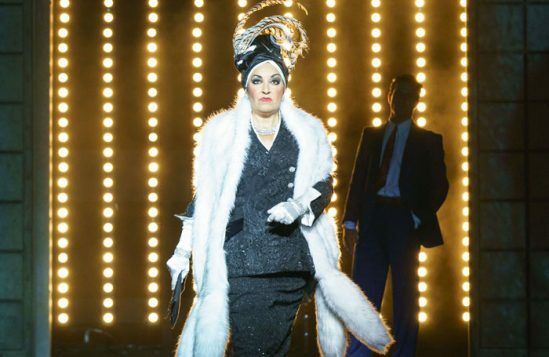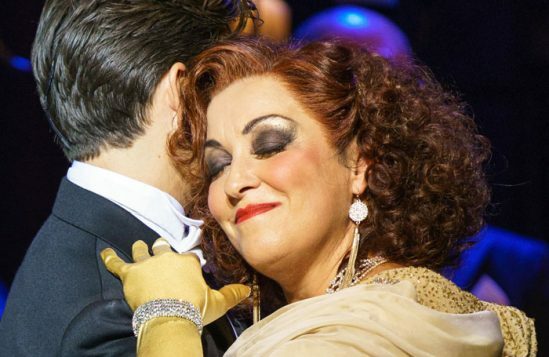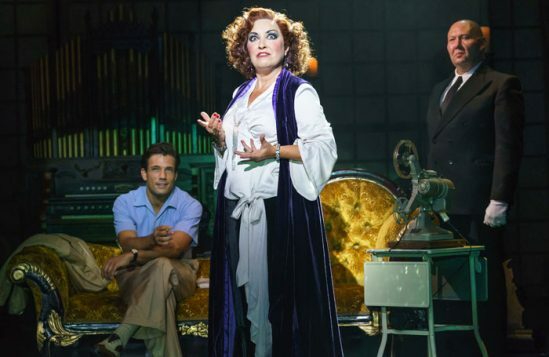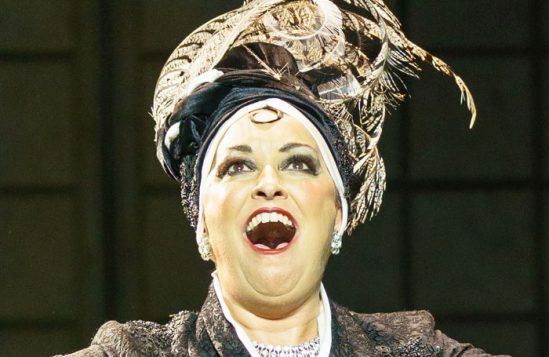 To paraphrase the most famous line in Sunset Boulevard, it's not that the show has got smaller, it's the performance that has got bigger.
Twenty-six years after she first played Norma Desmond in a try-out of the musical at Andrew Lloyd Webber's private Sydmonton Festival, Ria Jones returns to the role at Leicester Curve to own it finally and fully for herself.
Last year, she briefly stepped into Desmond's shoes (and gowns and head-dresses) after they were temporarily vacated by Glenn Close when the American actress fell ill while performing in an expanded concert staging at the London Coliseum.
Now, Jones fills the theatre with a rich but controlled vibrato soprano, swooping and soaring luxuriously upon notes that Close was simply unable to reach in great arias such as With One Look and As If We Never Said Goodbye. If Close gave a more subtle, nuanced acting performance as compensation, Jones captures the wild-eyed delusional fantasist in Norma Desmond with spirited attack.
But then this has never been the subtlest of shows; there's a lot of pastiche in Lloyd Webber's jazz-age score in his musical version of Billy Wilder's 1950 film. It is a tribute to an earlier era of Hollywood glamour, and Christopher Hampton and Don Black's book and lyrics sometimes uses a sledgehammer to drive home the tale of the disposability of talent, the grasping opportunism of those working in the industry, and the desperate co-dependent relationships that occur as a result.
But Nikolai Foster's sumptuous production delivers on a level of sheer aural and visual spectacle, with an orchestra of 16 under Adrian Kirk giving the score heft. Alongside Jones, Danny Mac is impassioned and driven as Joe Gillis, while Colin Richmond's design captures both the provisional glamour of a Hollywood film set and a mansion that with its sweeping staircase and candelabra fittings could come straight out of The Phantom of the Opera.
---
---
Production name
Sunset Boulevard
Composer
Andrew Lloyd Webber
Book writer
Christopher Hampton, Don Black
Lyricist
Christopher Hampton, Don Black
Musical director
Adrian Kirk
Set designer
Colin Richmond
Lighting designer
Ben Cracknell
Sound designer
Tom Marshall
Video designer
Douglas O'Connell
Casting director
David Grindrod
Cast
Adam Pearce, Barney Wilkinson, Benjamin Chambers, Bernadette Bangura, Carl Sanderson, Danny Mac, Dougie Carter, Fiona O'Carroll, Gemma Naylor, James Meunier, Jessica Paul, Joanna Goodwin, Joanna O'Hare, Kristoffer Hellstrom, Matthew Barrow, Molly Lynch, Ria Jones, Sam Peggs, Simon Loughton, Tom Vincent
Production manager
Simon Gooding
Company stage manager
Nick Gingell
Producer
Curve Michael Harrison, David Ian Productions
Verdict
Ria Jones owns the show as Norma Desmond, bringing her connection to Sunset Boulevard full circle