Horrible Histories: Barmy Britain – Part Four review
"Daft, dirty, and gleefully puerile"
Reviews
Aug 8, 2018
Apollo Theatre, London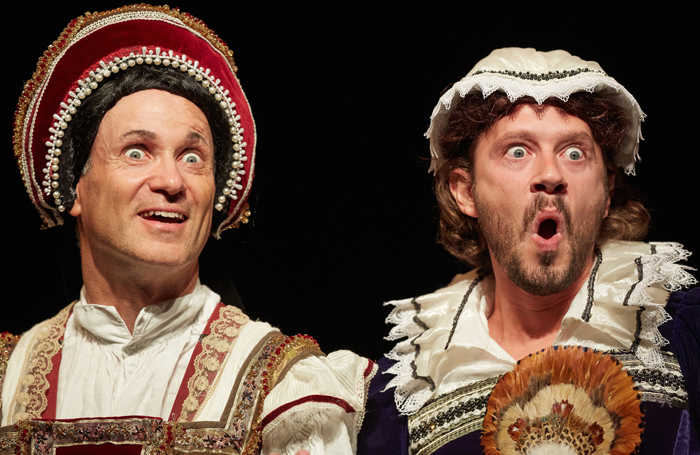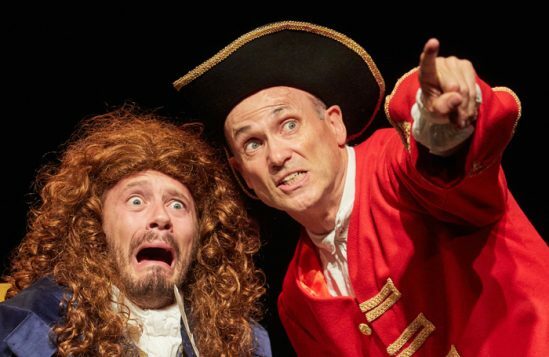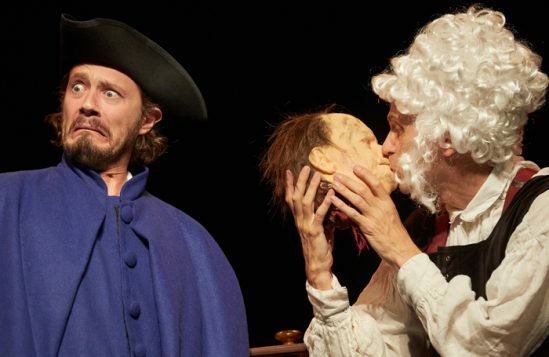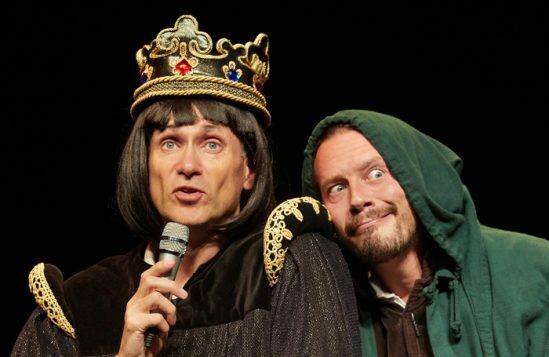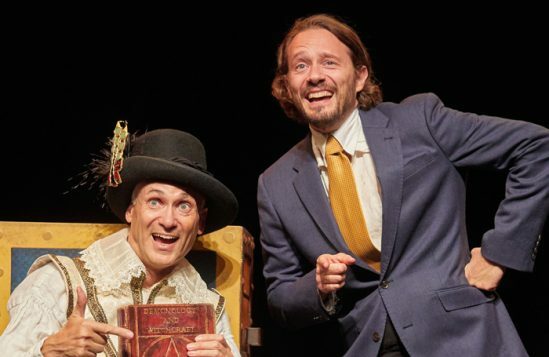 The fourth instalment of Birmingham Stage Company's long running sketch show based on the delightfully nasty children's franchise, Horrible Histories: Barmy Britain provides the usual short, sharp shock of historical trivia, low-key satire, and poop jokes.
Compared to previous productions, this is a stripped-down affair, lacking the usual impressive visuals, and performed by a cast of two, one of whom is the show's writer and director Neal Foster.
Fortunately, there is still plenty of offbeat silliness on offer. Anthony Spargo throws himself gamely into playing an assortment of historical figures with finely pitched hamming. Foster, meanwhile, revels in relaying all the gory details, pausing now and then to offer deadpan disclaimers, or swing a dead cat at the audience.
Their appealing chemistry lends real energy to the procession of tenuously related sketches they trot out, which poke fun at a range of historical misconceptions, from the dubious "evidence" presented at witch trials, to the sustained character assassination suffered by actually fairly respectable monarch Richard III.
While the tone wobbles uneasily from infantile to downright grisly, and though the pace tends to drop off during the ponderous costume changes, things bounce back during a handful of excellent songs. Set to Matthew Scott's score – all peppy oompah and intentionally discordant accordion – these take in a Viking rap battle and a duet between Mary I and Mary Stuart. The show highlight is a pun-laden number riffing on Jason Derulo's 'Talk Dirty,' where Victorian cesspit attendants discuss their daily business.
Production name
Horrible Histories: Barmy Britain – Part Four review
Choreographer
Kenn Oldfield
Set designer
Jacqueline Trousdale
Lighting designer
Jason Taylor
Cast
Anthony Spargo, Neal Foster
Production manager
Adrian Littlejohns
Producer
Birmingham Stage Company
Verdict
Wobbly fourth episode of Neal Foster's subversive family show remains daft, dirty, and gleefully puerile