The Encounter uses pre-recorded and live binaural sound as part of its narrative framework. Here, sound designer Gareth Fry explains the complex process of putting the show's audio together
Every now and again a show comes along that challenges the way you work and Complicite's The Encounter was one of those.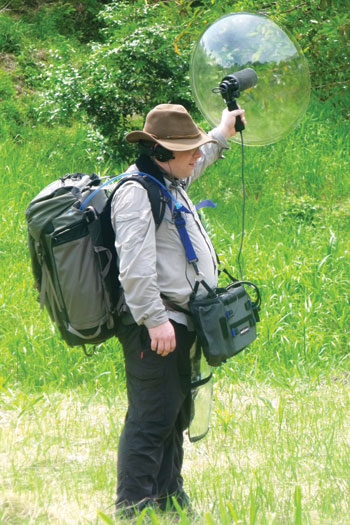 During early workshops for the show, I found myself saying: "There aren't that many binaural sound effects of the Amazon rainforest." Consequently, a year later I found myself in the middle of said Amazon rainforest with an array of microphones and a lot of fricking mosquitos.
The Encounter is based on the book Amazon Beaming by Petru Popescu, which recounts how National Geographic photographer Loren McIntyre went into the rainforest to take photos of a rarely seen tribe, only to lose his way back. Without being able to communicate with anyone in the tribe – at least initially – he followed them on their journey, heading away from 'civilisation'.
Director Simon McBurney was given the book 20 years ago and had been mulling over how he could stage it – it's not the sort of story you can put on in the typical fashion. We needed to find a different way to tell the story and started exploring how we might do that in 2010. McIntyre's isolation and narration led us to look at making a one-man show with a lot of sound design.
McBurney plays the narrator, the photographer and a host of other characters, via a range of pitch-changing effects. We also wanted to explore how to change the relationship between the performer and the audience: for most shows the performer projects their voice to the audience, acoustically or via loudspeakers. We looked at the audience wearing headphones, which allows a more intimate relationship, but what we wanted to do was to bring the audience on stage so they felt like they were next to the performance, or to take them somewhere else, and that led us to investigate binaural sound.
A binaural microphone is shaped like the human head, and has two ears, with a microphone inside each ear. If you put on a pair of headphones with the microphone in the head's left ear going to the left ear of your headphones, and the right mic going to the right ear, you hear exactly what you would hear if you were where the binaural head is placed at the time of recording – whether that be on stage with McBurney, or in the Amazon rainforest. It was the perfect technology to tell our story.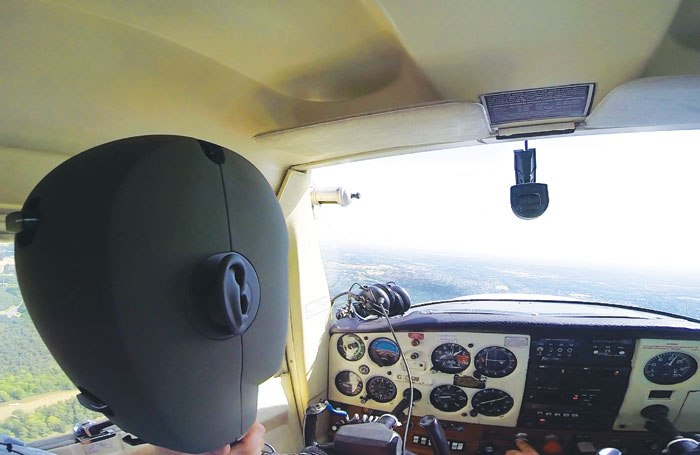 Binaural sound has been around for decades – it is used extensively by acousticians for things such as testing the public address systems in railway stations. It's been used in theatre before, too. Shunt's David Rosenberg has explored it in works such as Contains Violence and Fiction.
Given its wondrous qualities you'd be forgiven for asking why it is not used more often, and it's because it doesn't work over loudspeakers – you have to use headphones. I tried using wireless headphones but I wasn't happy with the quality, so we resigned ourselves to using wired headphones.
However, an audience of 550 people equates to a lot of wires. Several kilometres of cable, in fact, a special challenge as the show does weekly touring across the UK and Europe. Sennheiser provided us with very high-quality headphones, custom hardware was manufactured by a team of sound engineers and seamstresses across the country, and it is ably installed and managed by Andrew Kirkby and Joshua Robins.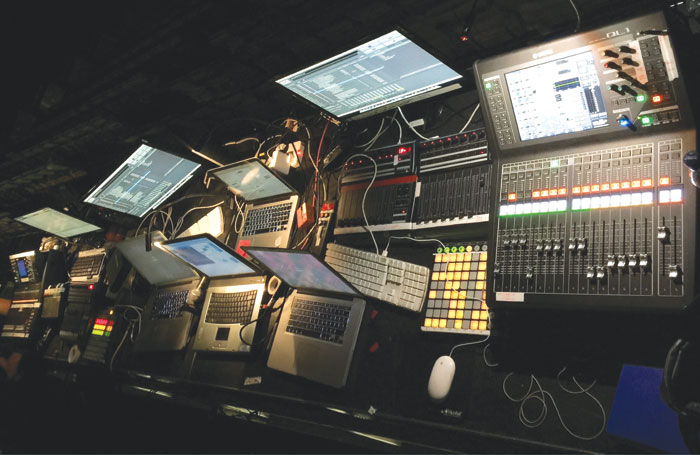 Our binaural head on stage allows McBurney to talk to, and interact with, the audience in a way that would not be possible otherwise. We also needed binaural sound effects, which are pretty rare, to help to tell the story – and that's how myself, McBurney, photographer Chloe Courtney and Brazilian-based Paul Heritage found ourselves living in an Amazonian Mayoruna community – hearing their stories and travelling into the rainforest to record its sounds. I've had some amazing experiences working in theatre, but how often do you get to stay with an indigenous community in the Amazon rainforest?
Several hundred mosquito bites later, those recordings form the sonic bed for the show. Since then, I've been binaurally recording Cessna aircraft in Surrey, mosquito colonies at the London School of Hygiene and Tropical Medicine and leading a merry band of volunteers around Epping Forest. (Perversely, I got more mosquito bites in Epping Forest than I did at the mosquito colonies.) It has been a fascinating, challenging and fundamentally complex project, and I want to acknowledge the tremendously important and integral input from associate sound designer Pete Malkin.
The Encounter is a devised show – the script came out of rehearsals as a process of experimentation and refinement – and will remain in constant flux so we can change and refine the story as we go. To do this we have two sound operators – Helen Skiera and Ella Wahlstrom – who are kept constantly busy with the many microphones, vocal effects, loops, voice-overs, sound effects and music. Between them they can respond fast to changes, whether pre-arranged or as they happen during performance. A large part of rehearsals has been about learning how to respond to McBurney, to anticipate and to lead, so that together we can act as one, and the division between storytelling and sound design fades away.
The Encounter is at Warwick Arts Centre, October 10-11, then at the Barbican, London, February 12- March 6, 2016