Women in Power
"Silly, funny and clever"
Reviews
Sep 14, 2018
NST City, Southampton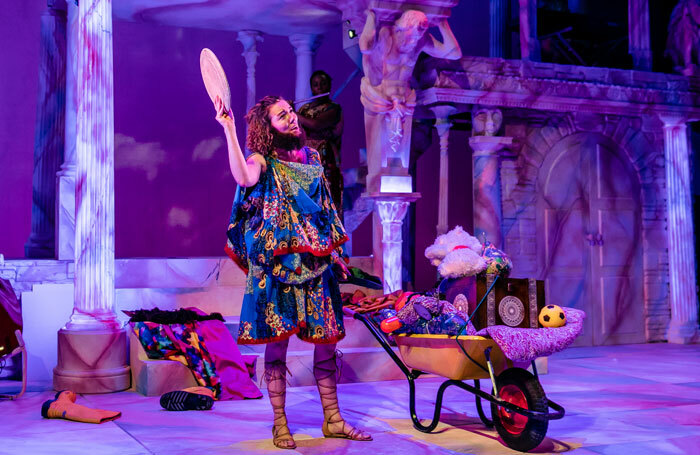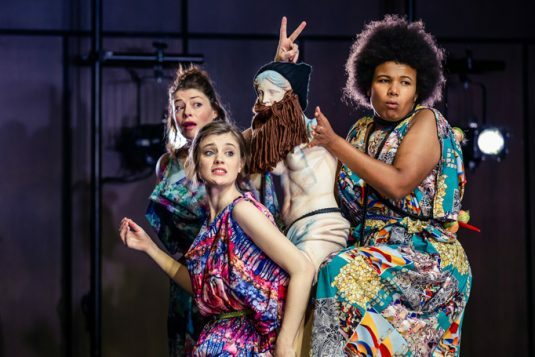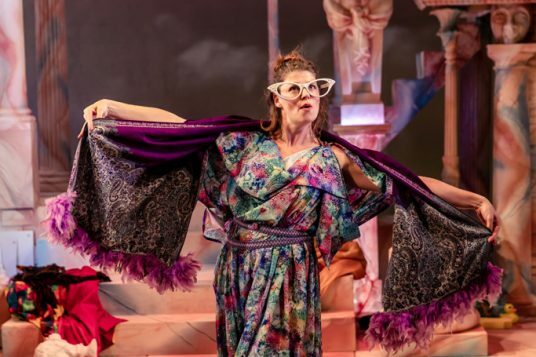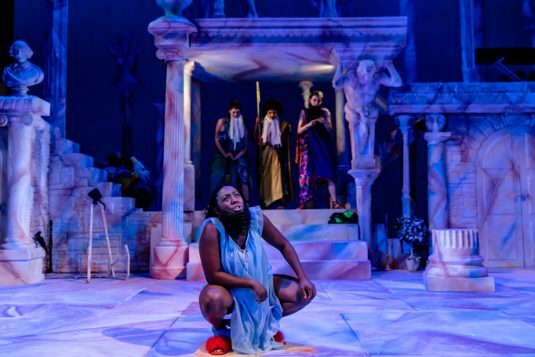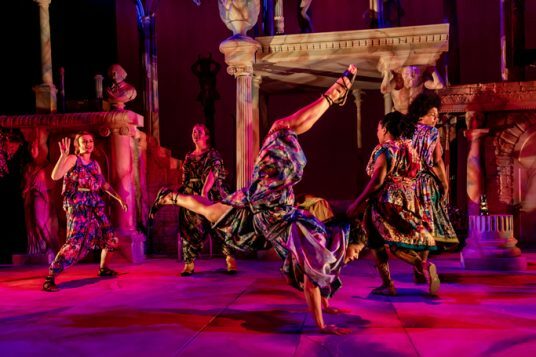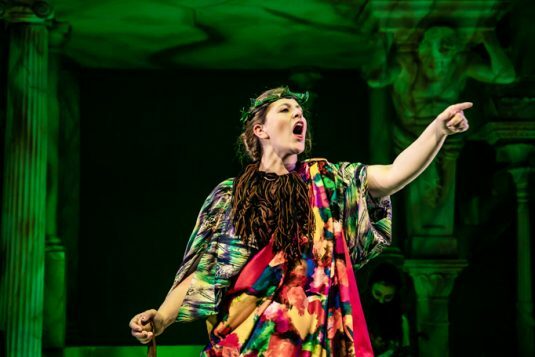 The women of Athens are sick of watching incompetent men run their lives, so they hatch a plan. Under the cloak of darkness and the guise of knitted beards, they don their husbands' clothes, strap on willies made of banana, carrot or corn-on-the-cob, and infiltrate the Assembly. It is their mission to persuade the men to form a government of women.
Women in Power is an adaptation of Aristophanes' The Assemblywomen penned by seven authors, including Shappi Khorsandi, Jenny Eclair and Jess Phillips MP. A feast of popular culture references is woven into the narrative: an audience member is chided for wearing a Nike swoosh, and there is a nod to Ash Sarkar's clash with Piers Morgan.
The songs are sparse in Blanche McIntyre's production but when they arrive, the composition is perfect and full of sweet harmonies. Musical theatre aficionados will appreciate the homage paid to giants of the genre – from Chicago, Les Miserables and Hamilton to Bob Fosse and Stephen Sondheim.
Jasmine Swan's design at first looks classical Greek, all arches and pillars. But a closer look reveals a range of contemporary objects – a giant pineapple, a horse's head and a bust of Shakespeare.
There are some over-long monologues but the performances are strong. Occasional corpsing that would usually jar adds to the joy of the piece. Those prone to taking themselves or the theatre too seriously should avoid, for it is very silly. But it is also smart and funny.
---
---
Production name
Women in Power
Author
Brona C Titley, Jenny Eclair, Jess Phillips, Natalie Haynes, Shappi Khorsandi, Suhayla El-Bushra, Wendy Cope
Choreographer
Elizabeth Boag
Costume designer
Jasmine Swan
Lighting designer
Katharine Williams
Sound designer
Richard Hammarton
Cast
Alicia Mckenzie, Anna Fordham, Anne Odeke, Elizabeth Boag, Lisa Kerr, Lydia Rose Bewley
Production manager
Andrew Quick
Stage manager
Heidi Lennard
Producer
Nuffield Southampton Theatres, Oxfordhouse
Verdict
Aristophanes reimagined by women proves both funny and clever