Under the Umbrella
"Hopeful play about china's attitude to marriage"
Reviews
Mar 7, 2019
Belgrade Theatre, Coventry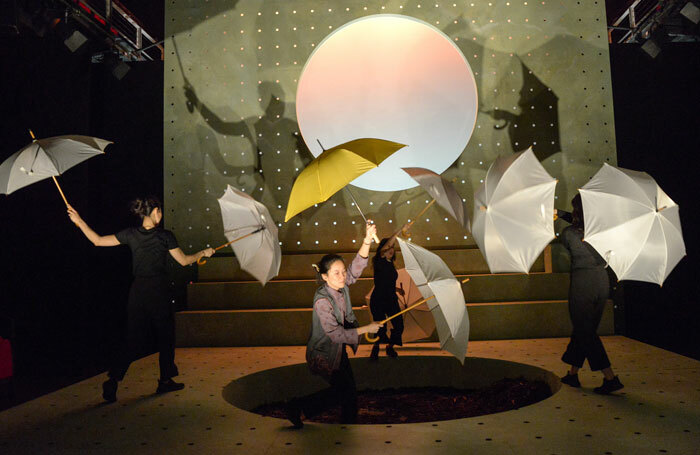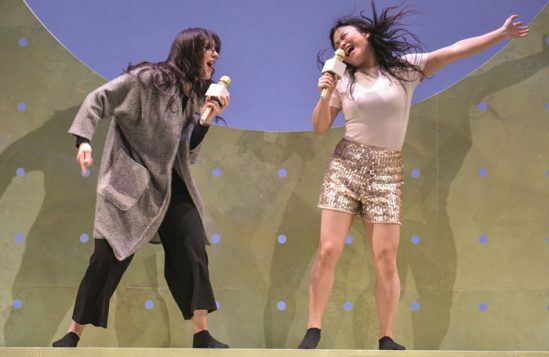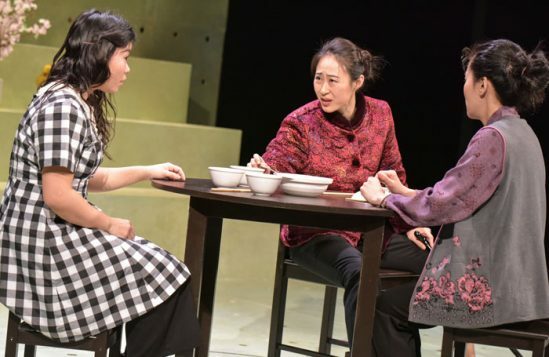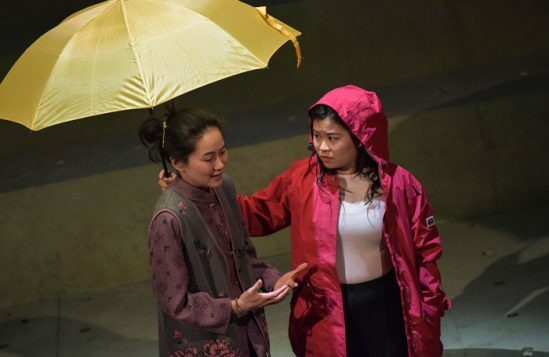 Wei, a 27-year-old 'leftover woman' – the tag given in China to single women aged over 25 – is searching for fulfilment while studying for a PhD in England. Meanwhile, she is dealing with family trauma provoked by China's complicated attitudes to marriage and children.
Amy Ng's play brings the audience into Wei's world in Coventry via her goofy friendship with best friend Lucy (Laura Tipper) as they bond over Aldi snacks and Katy Perry. Meanwhile, back in Guangzhou, Wei's mother Dong (Charlotte Chiew) spars with other mothers to find Wei a husband at the marriage market, while being menaced by her ageing grandmother (Minhee Yeo).
Under the Umbrella's all-female cast showcases a diversity of women, demonstrating various strengths, weaknesses and perspectives on gender expectations.
For instance, Mei Mac does well to depict both Wei's fierce nature when standing up to her family and her moments of childishness when facing the severe Professor Zhang (also Yeo) or when arguing with Lucy. Overall, she serves as a mouthpiece for how we should judge the characters' individual actions, but the play makes it clear that the real blame lies with society more widely.
The production goes beyond social critique by embracing both the scientific and superstitious. Wei's PhD research focuses on embryos and wombs, paralleling the play's encouragement for daughters to help their mothers. But it is by reconciling this scientific side of her identity with Chinese traditions that Wei resolves her family trauma.
A few fumbled lines plus some overly long scene changes and Katy Perry singalongs hit an occasional bum note.
Otherwise, Justine Themen's production is full of hope and light, whether it's those speckling the stage and mimicking the souls of the departed, or the optimism that Wei and her mother discover at the play's culmination.
---
---
Production name
Under the Umbrella
Choreographer
Chi-San Howard
Lighting designer
Fridthjofur Thorsteinsson
Cast
Charlotte Chiew, Laura Tipper, Mei Mac, Minhee Yeo
Production manager
Adrian Sweeney, Chris Corner
Company stage manager
Steve Cressy
Stage manager
Alexandra Kataigida
Producer
Ignite, Lian Wilkinson
Verdict
Divided generations of women come together in Amy Ng's hopeful play about China's attitude to marriage and children