The Wizard of Oz
"Invigorating score, inconsistent staging"
Reviews
Dec 14, 2018
Storyhouse, Chester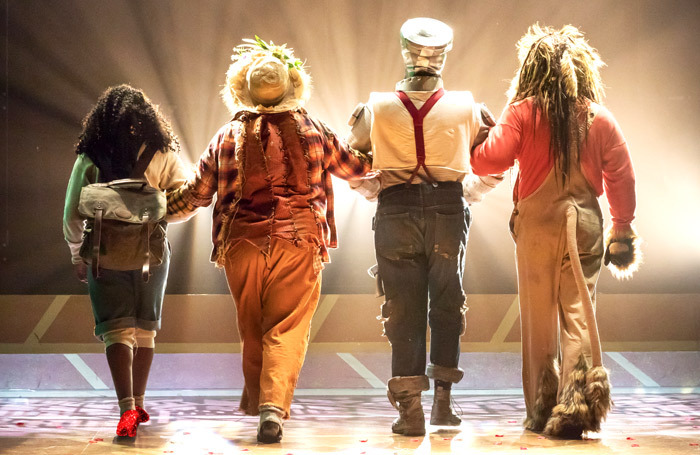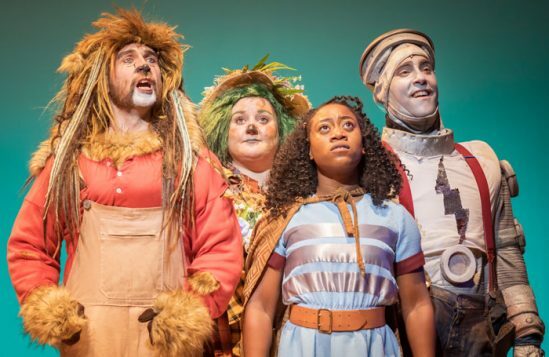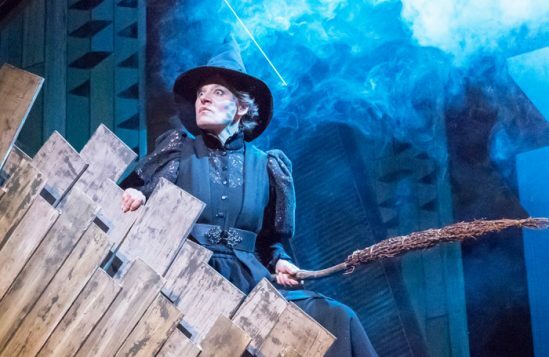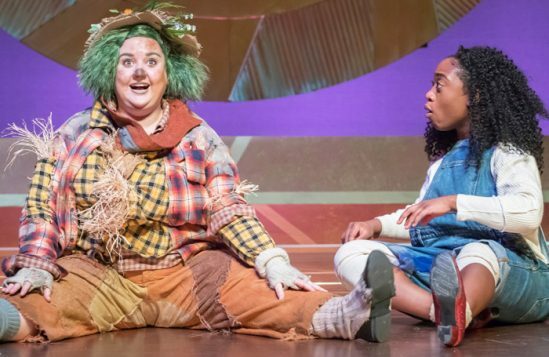 The Wizard of Oz is a joyously ridiculous story enshrined in kitsch pop culture – a family favourite that's essentially about learning never to look beyond your small-town existence and stealing dead women's shoes.
Director Alex Clifton has added some clever twists for Storyhouse's festive production, but a flatness pervades. Despite its invigorating score and capable live band, the show has an inconsistent tone and, like the Tin Man, feels in need of a heart.
Body popping munchkins (a fabulous young ensemble), a modern set devoid of the classic green and yellow (care of James Perkins) and a glamorous Good Witch Glinda (Natasha Bain), wand casually lodged in her ponytail, energise things.
The timing throughout is, however, slightly off with jokes not landing and clunky transitions. Even once magicked away to enchanted Oz, it still feels like we are plodding along in pedestrian Kansas.
Consuela Rolle has a believable innocence, playing Dorothy as much younger than the classic Judy Garland version. Her expression is one of constant wide-eyed astonishment but she struggles to make a connection with the audience.
John Kane's Royal Shakespeare Company adaption of L Frank Baum's fantasy novel focuses not on what lies at the end of the yellow brick road but the friends made along the way. Natalie Woods delights as a bumbling, loveable Scarecrow and the Tin Man's (Ben Oliver) dance moves and excellent physicality are anything but creaky (no oil-can required). Richard Colvin's fourth wall-breaking interactions as the Cowardly Lion are fun, bringing some much needed silliness to this rather earnest production.
---
---
Production name
The Wizard of Oz
Composer
Ey Harburg, Harold Arlen
Lyricist
Ey Harburg, Harold Arlen
Musical director
George Francis
Set designer
James Perkins
Lighting designer
Prema Mehta
Sound designer
Christopher Bogg
Cast
Ben Cantons, Ben Oliver, Caitlin Harwood, Cerian Young, Ciera Evans, Consuela Rolle, Duncan Crompton, Fergus Rattigan, Heather Shearer, Katie Henshall, Kenny Thompson, Megan Hollie-Robertson, Natalie Woods, Natasha Bain, Neill Baglin, Richard Colvin, Rory Mcnerney, Shannon Davies, Zara Ramm
Verdict
An inconsistent staging of the classic musical that lacks ruby slipper sparkle