Rough Crossing
"An excellent cast in a frustratingly thin play"
Reviews
Feb 22, 2019
The Lowry, Salford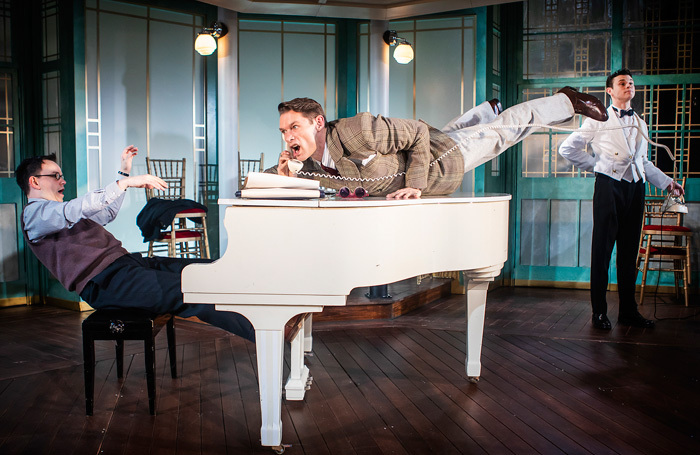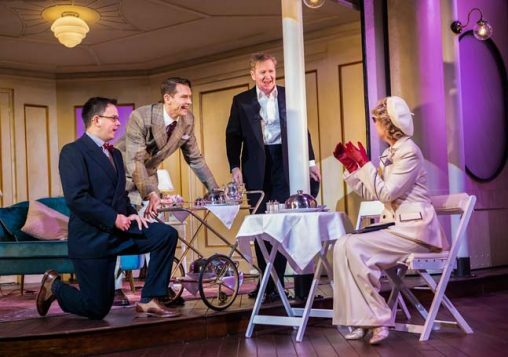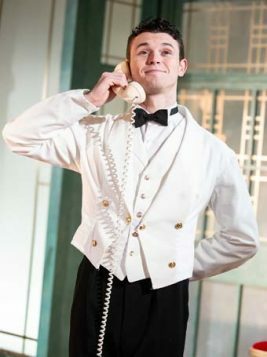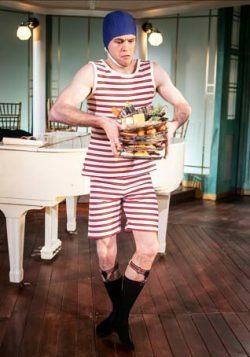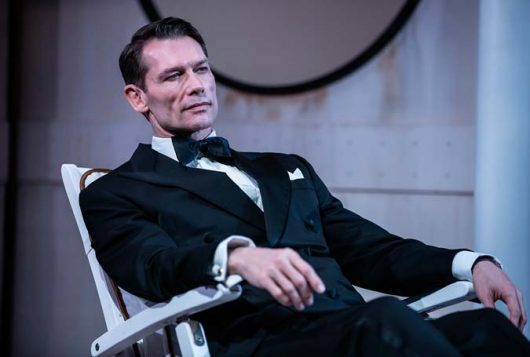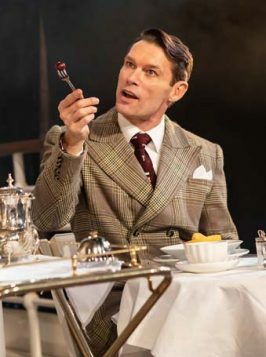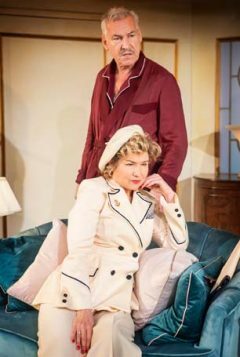 Known largely now for his experiments with genre and form, it's a surprise to find that in 1984 Tom Stoppard turned his hand to something as relatively straightforward as a frothy musical comedy. The resulting show, a cruise liner-set farce adapted from Molnar's The Play at the Castle with a smattering of songs written with Andre Previn, was not especially loved at the time and hasn't been performed much since.
Despite the best efforts of a well-cast and committed ensemble and Colin Richmond's handsomely mounted 1930s Art Deco set, you can see why.
On paper, the plot – a trifle involving two playwrights trying to complete their latest production on a luxury transatlantic liner bound for New York despite the romantic entanglements of their cast and composer – should provide ample opportunity for comic misunderstandings, not to mention plenty of scope for Stoppard's trademark self-referential wit.
In the hands of a Frayn or an Ayckbourn, the complications would quickly and artfully pile up, but here the story – although well-marshalled by director Rachel Kavanaugh – unfolds at a lackadaisical pace. And, apart from a few comments from Matthew Cottle's dryly assured Gal on the progress of both the play-within-a-play and the play it's within, the humour is surprisingly unlayered.
Its pleasures, then, are largely derived from the performances, with John Partridge fitting the role of the effervescently erudite Turai like an elegant glove. He also combines to winning comedic effect with the multi-talented Charlie Stemp, who brings a welcome physicality to the hapless but savant-like steward Dvornichek.
John Partridge: 'I'm proud of EastEnders – some of the UK's greatest actors are on it'
---
---
Production name
Rough Crossing
Starts
February 19, 2019, then touring
Ends
February 23, 2019, then touring
Musical director
Louisa Green
Choreographer
Alistair David
Set designer
Colin Richmond
Costume designer
Colin Richmond
Lighting designer
Ben Cracknell
Cast
Charlie Stemp, Issy Van Randwyck, John Partridge, Matthew Cottle, Rob Ostlere, Simon Dutton
Company stage manager
Mark Wilkinson
Stage manager
Chris Radford
Verdict
An excellent cast, including John Partridge and Charlie Stemp, are left adrift in an uninvolving and frustratingly thin play by Tom Stoppard