Robin Hood and the Babes in the Wood
"Radiant, warm-hearted panto"
Reviews
Dec 3, 2018
Nottingham Playhouse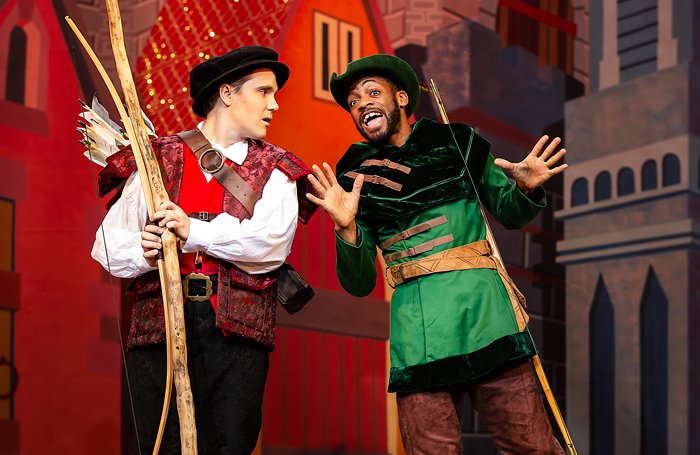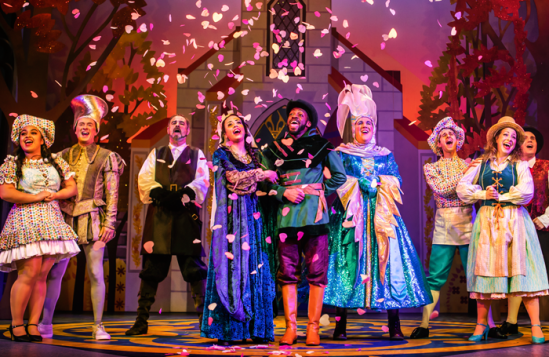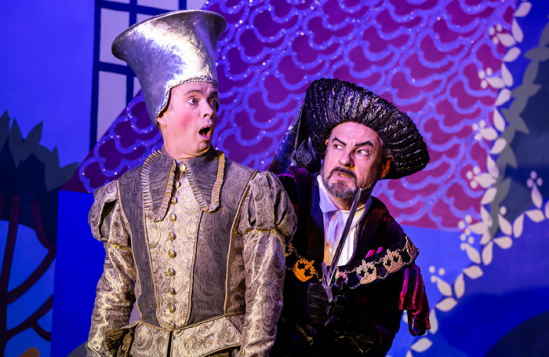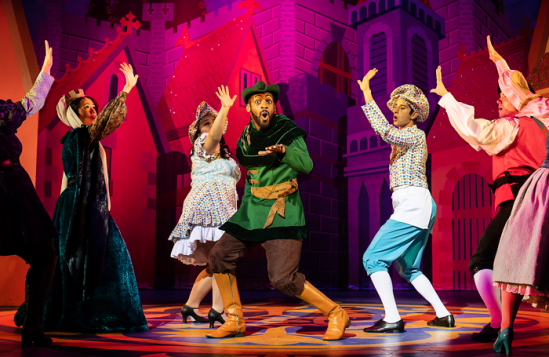 Watching panto at the Playhouse is like sitting in front of a log fire with all the family home for Christmas. It brims with the feel-good factor. Nobody knows this audience like Kenneth Alan Taylor, who has been manipulating it for more than 30 years. If we didn't have to respond 'Pyjama pyjama' to his 'Nightie nightie', we would all feel short-changed.
Everything about it is radiant, from Tim Meacock's sparkling sets to the smile on the face of Tim Frater, who plays an ebullient Robin Hood. It's clear, clean storytelling, with not a trace of innuendo and not a special effect in use. Adele Parry's choreography is edgy and exhilarating, and all the cast can sing.
John Elkington is Nurse Nelly Noggins. One minute, he's prim and rather arch, and the next he launches into a full-throttle Queen medley that has the audience begging for more. My abiding memory will be of him standing on the bed, clad in sensible pyjamas and wielding a warming-pan intended to knock out Robin Kingsland's Sheriff – our cue to roar: 'Oh, no! Not the Sheriff of Nottingham!' That's after he's tried to hang his negligee on a coat hook painted on the wall. Sublime.
---
---
Production name
Robin Hood and the Babes in the Wood
Venue
Nottingham Playhouse
Author
Kenneth Alan Taylor
Director
Kenneth Alan Taylor
Musical director
John Morton
Fight director
Philip D'Orleans
Lighting designer
Jason Taylor
Sound designer
Adam P Mccready For Poetical Machines
Cast
Adam Pettigrew, John Elkington, Kelly Agredo, Rebecca Little, Robin Kingsland, Tim Frater
Stage manager
Jane Eliot-Webb, Kathryn Bainbridge-Wilson, Vickki Maiden
Verdict
Radiant, warm-hearted panto from a cast who give their all