Robin Hood and the Arrow of Destiny
"Fun, if a little confused, family-orientated panto"
Reviews
Dec 7, 2018
Theatre Peckham, London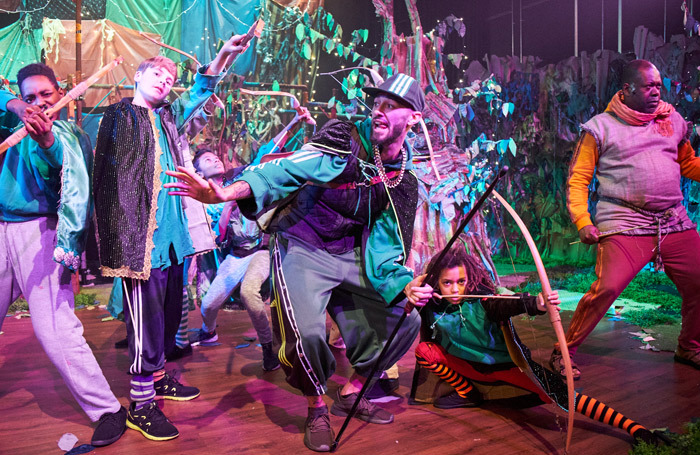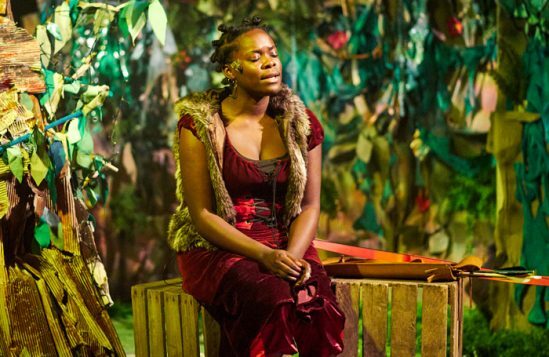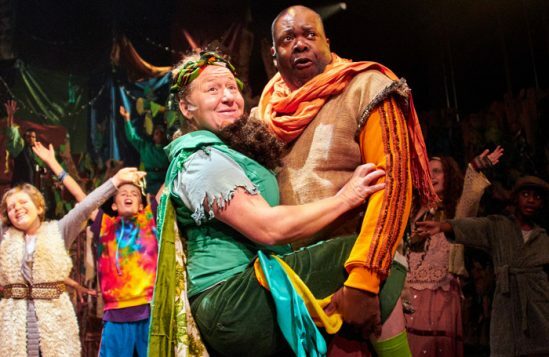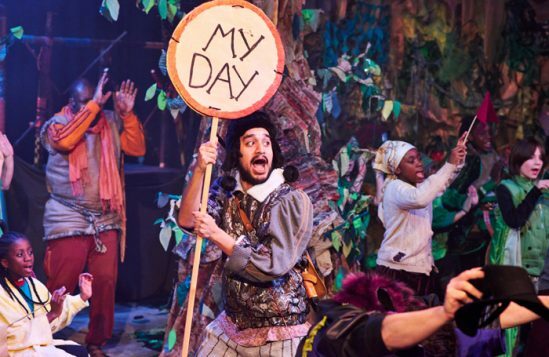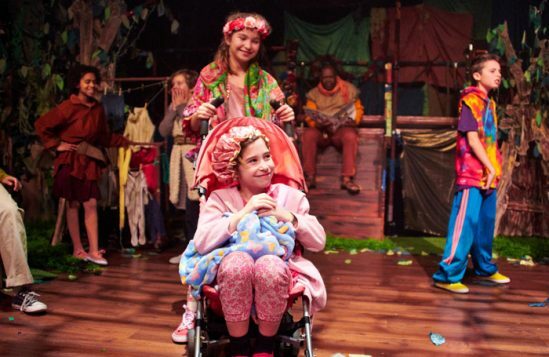 This year, Theatre Peckham's seasonal offering is a retelling of Robin Hood. Originated by Richard Hurford and Rob Castell for York Theatre Royal in 2017, this updated musical version of the classic tale weaves together English myths and legends with dollops of Hamilton and Hairspray.
The wooded set aids the performance and has some lovely touches including a talking tree and the use of fairy lights to highlight solo performances.
Ayanna Christie-Brown stars as Maid Marion – the real hero – a cross-dressing leader with a perfect shot, looking for the saviour of Nottingham when it is her all along. She is on the hunt for the legendary Robin Hood (Malachi Green), who turns out to be useless despite all her hopes.
Home-grown talent Gustavo Navarro stands out as the bumbling Guy of Gisborne, bringing just the right amount of ham. Geoff Aymer also brings in the laughs as Friar Tuck – drunkenly attempting to protect his band of child villagers against the, somewhat lack-lustre, Sheriff of Nottingham (Ray Newe). There is some real talent among the child cast – with some excellent singing and dancing sequences.
The questionable addition of a serpent to the classic good-over-evil plot – although an impressive puppet – adds very little. Following the tale is a challenge, but it is good fun and the themes of social justice and finding one's voice are clear.
---
---
Production name
Robin Hood and the Arrow of Destiny
Choreographer
Tamara Mckoy-Patterson
Fight director
Jonathan Holby
Set designer
Lily Faith Knight
Cast
Ayanna Christie-Brown, Geoff Aymer, Gustavo Navarro, Malachi Green, Ray Newe, Terriann Oudjar
Verdict
Fun, if a little confused, family-orientated panto where children rival adults for star-quality