Rigoletto
"Wonderfully sung and politically astute"
Reviews
Oct 9, 2019
Wales Millennium Centre, Cardiff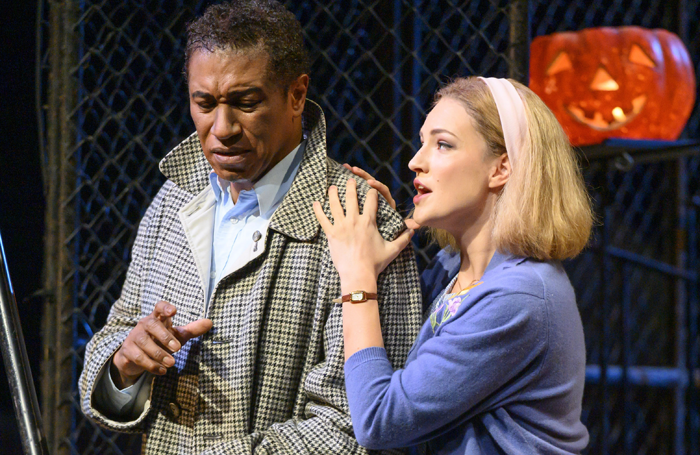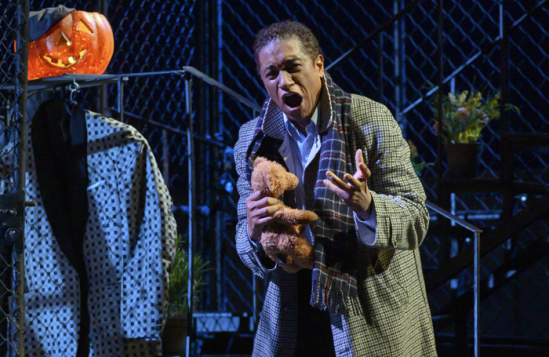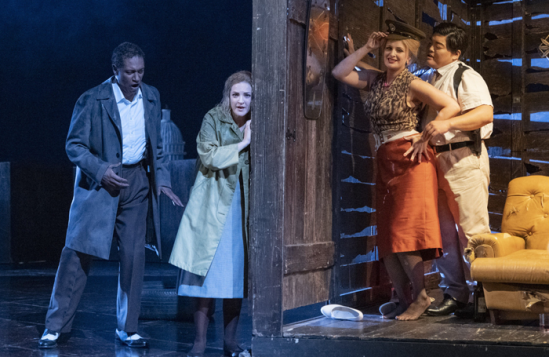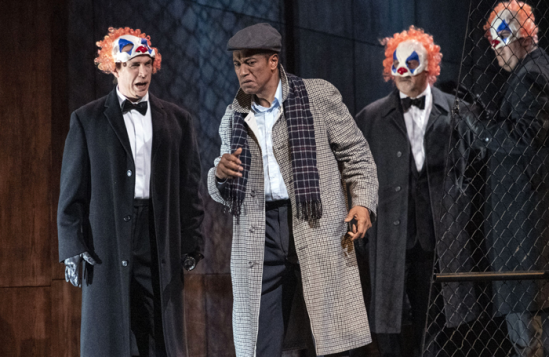 Welsh National Opera first unveiled James Macdonald's Rigoletto in 2002. At the time, set in a Kennedy-era White House, its portrayal of the president as a debauched philanderer and rapist laid bare uncomfortable truths about modern-day power abuse.
In today's darkening political environment, it's a pointed reminder of how bad things can get when such abuses go unchecked. While contemporary comparisons are ultimately left to the audience, the cool, Mad Men-esque Oval Office created by designer Robert Innes Hopkins feels disturbingly tasteful – even restrained.
Subject to censorship in its day, Verdi's opera has always had political overtones. Yet the heart of his tale is private anguish – his eponymous hero a damaged, psychologically complex figure who destroys himself and the daughter he loves. The WNO orchestra brings depth to the colourful score, sensitively conducted – albeit with occasionally ponderous tempi – by Alexander Joel.
But it's the singers who make this revival, the cast and chorus universally excellent. Mark S Doss does Rigoletto splendid justice, segueing between mocking cruelty, fear, rage and tenderness with vocal aplomb, while David Junghoon Kim's Duke/President is a blithely ignorant nemesis; clear and seductive of voice, he cares for nothing beyond his own pleasure.
Torn between them, Marina Monzó excels as Gilda. With a searing combination of innocence and burgeoning sexuality her 'Caro Nome' is a ravishing highlight of the evening, and sets the scene for an unbearable denouement to come. Wonderfully supported by James Platt's cavernous Sparafucile and Emma Carrington's conflicted, drug-addled Maddelena, she may be a deluded self-sacrifice but is never passive nor less than courageous.
---
---
Venue
Wales Millennium Centre
Ends
October 12, 2019, then touring until November 30, 2019
Director
Caroline Chaney, James Macdonald
Choreographer
Denni Sayers
Set designer
Robert Innes Hopkins
Costume designer
Robert Innes Hopkins
Lighting designer
Paul Woodfield, Simon Mills
Cast
Alastair Moore, David Junghoon Kim, Eddie Wade, Emma Carrington, Francesco Saraconi, George Newton-Fitzgerald, James Platt, Marina Monzó, Mark S Doss, Martin Lloyd, Paula Greenwood, Sian Meinir, Simn Crosby Buttle
Technical
Andy John, Jolanda Pupillo, Siân Price
Production manager
Richard Norton
Stage manager
Annabel Board, Deborah Cohen, Jenni Price, Sava Bell
Verdict
A wonderfully sung, politically astute Rigoletto from Welsh National Opera