Original Death Rabbit
"Unsettling look at internet fame"
Reviews
Jan 14, 2019
Jermyn Street Theatre, London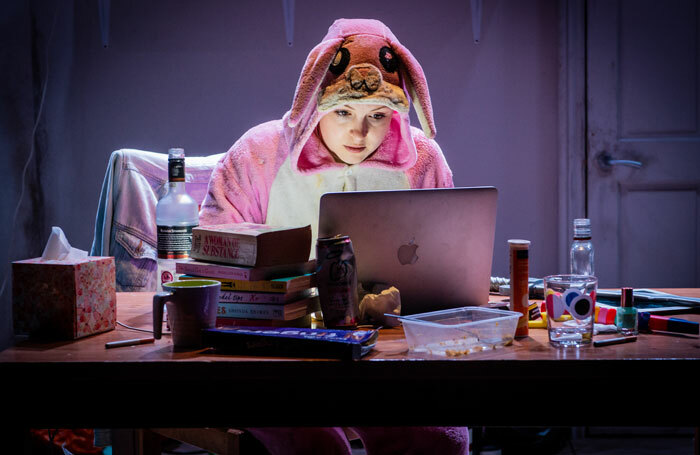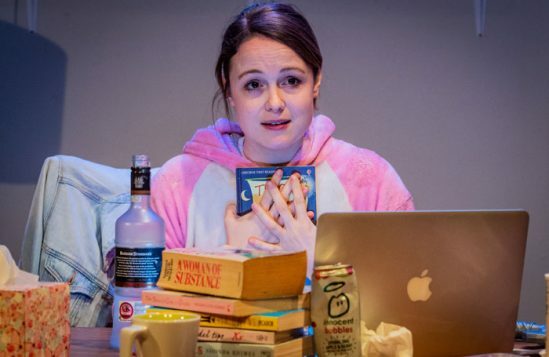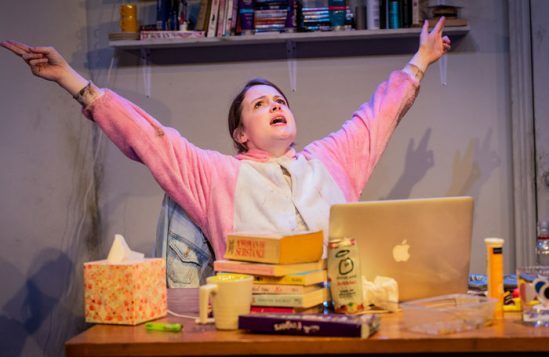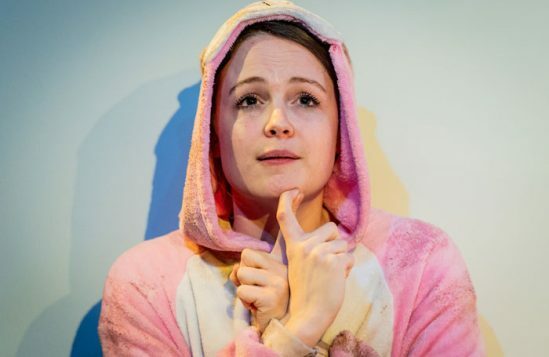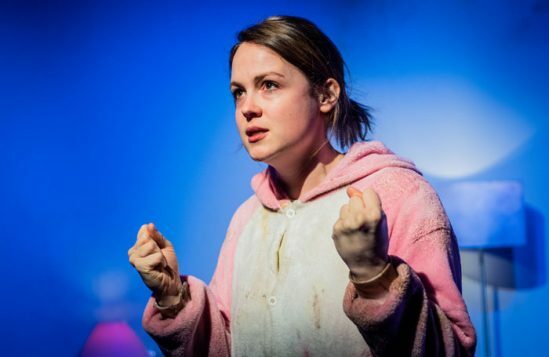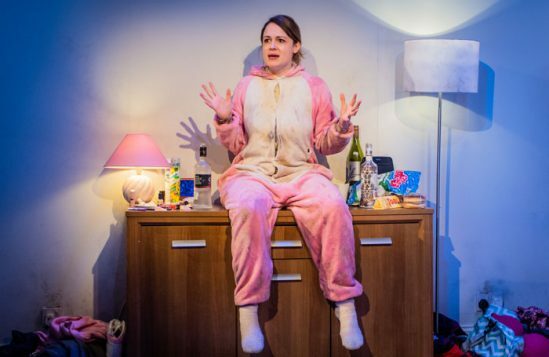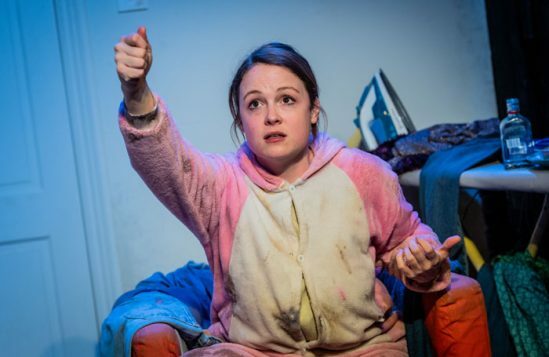 There's a story behind every meme, a person behind every online craze. Rose Heiney's one-woman play Original Death Rabbit, which initially aired as a radio drama in 2016 and now shifts on to the stage in a production directed by Hannah Joss, queasily exposes the mental trauma that comes with internet fame.
Kimberley Nixon – familiar from Channel 4's Fresh Meat, on which Heiney collaborated – is our nameless protagonist, a slovenly Welsh girl in a filthy pink rabbit onesie. Over 90 minutes, she records a video message about her life, her family's struggle with schizophrenia, her troubled time at university, her brief moment as a viral sensation, and her subsequent slide into antisocial, self-destructive behaviour and online trolling.
It's a really great performance from Nixon. Under Joss' direction, she captures an unsettlingly relatable air of someone masking their serious mental health problems behind a fog of ironic self-hatred and class consciousness. Slouching around Louie Whitemore's set – a damp-walled flat strewn with Rustlers burgers and empty vodka bottles – she makes complete sense of her situation: Alice, fallen down the rabbit hole.
And it's a really good script from Heiney, too. It could perhaps be trimmed a bit – 90 minutes could be an hour – but it has so much to say, so many important observations. About the romantic twaddle peddled in Richard Curtis films, about how society forces us into boxes that don't fit, and most importantly, how social media can exacerbate pre-existing mental health conditions. Trigger warnings attached.
---
---
Production name
Original Death Rabbit
Venue
Jermyn Street Theatre
Composer
Alexandra Faye Braithwaite
Set designer
Louie Whitemore
Lighting designer
Adam King
Sound designer
Alexandra Faye Braithwaite
Production manager
Will Herman
Stage manager
Caroline Lowe
Producer
Jermyn Street Theatre
Verdict
An unsettlingly authentic portrait of a social media sensation, featuring a great performance from Kimberley Nixon