Little Women
"Compelling and empowering"
Reviews
Nov 16, 2017
Hope Mill Theatre, Manchester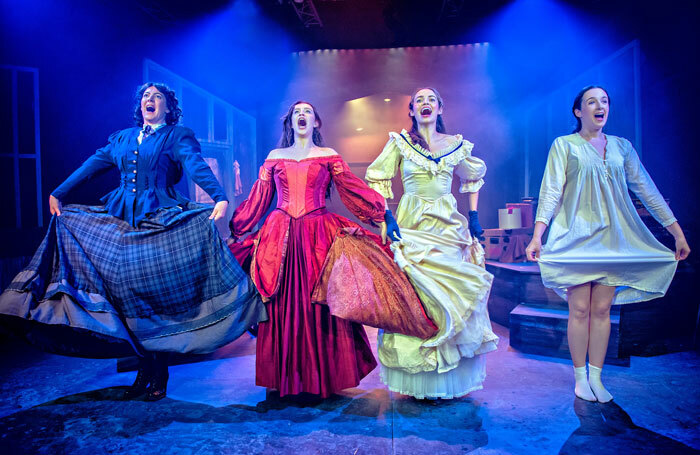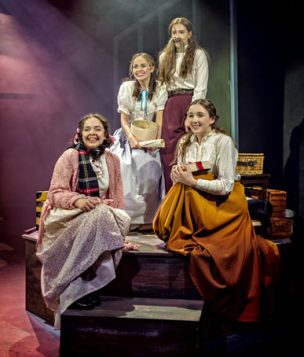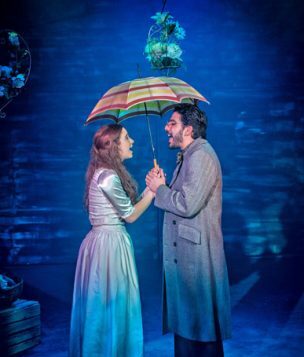 Louisa May Alcott's literary classic Little Women has been transformed into a fast-paced, exciting musical. It makes its European debut under the direction of Bronagh Lagan at Manchester's charming Hope Mill Theatre.
The musical tells the story of the four March sisters: Amy wants her own things, Meg doubts her ability to fit in at the ball, Beth yearns to play Mr Laurence's beautiful piano and Jo wishes to write books and travel – she longs to become a woman of the world.
Nik Corrall's simple yet versatile design transports us between the March sisters' home to the fictional land of Jo's stories with ease. Her tales are brought to life by Iona Holland's creative choreography, and illuminated by Ben Rogers' enchanting use of coloured lights and shadow-play.
Amie Giselle-Ward gives a stellar and compelling performance as Jo. She brings a distinct energy to the stage that provokes laughter and tears. Her delivery of Mindi Dickstein's lyrics, in numbers such as Astonishing and The Fire Within Me, push us to reflect on her pursuit of independence and how it may have been perceived. Her 'going against the grain' and choosing her passion before worrying about what others may think is an important reminder that we, as women, have the right to choose our own path.
In the current climate, with both the poor representation and treatment of women in theatre being questioned, this is a welcome and ever-poignant story: an empowering and entertaining musical.
---
---
Production name
Little Women
Musical director
Rickey Long
Choreographer
Iona Holland
Fight director
Renny Krupinski
Lighting designer
Ben M Rogers
Sound designer
Calum Robinson
Casting director
Jane Deitch
Cast
Amie Giselle-Ward, Anna Stolli, Cathy Read, Connor Hughes, Jemima Watling, Joel Harper-Jackson, Johan Munir, Katie Marie-Carter, Tony Stansfield, Virge Gilchrist
Production manager
Chris Firth
Stage manager
Sarah Greenwood
Producer
Aria, Hope Mill Theatre, Knockhardy Productions
Verdict
Compelling and empowering lyricism alongside energy-filled performances place Little Women as the ideal alternative seasonal show