Jeffrey Bernard Is Unwell
"Strong performance by robert bathurst"
Reviews
May 15, 2019
Norman's Coach and Horses, London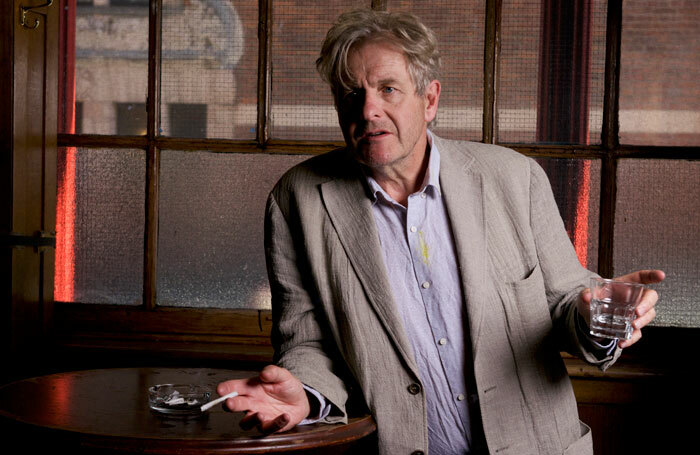 Vividly capturing the feeling of being cornered in your local pub by a drunken stranger with a tale to tell, Jeffrey Bernard Is Unwell presents a potted biography of the infamous, eponymous Spectator journalist.
James Hillier's revival fittingly reworks the 1989 play for performance in Norman's Coach and Horses, the very Soho bar where Bernard drank away his nights, absorbing material for his rambling, acerbic columns. A thoughtful staging takes advantage of the limited space to create a convivial yet claustrophobic atmosphere while ameliorating the limitations of some unavoidably restricted sight lines. The audience lean in to hear the punchlines of every sordid anecdote, then immediately lean back to avoid sloshing vodka, loose eggs and at one point a pack of stuffed cats pulled along on strings.
Robert Bathurst is strong as Bernard, a slurring, motormouthed raconteur wobbling between drawling refinement and halting incoherence, like Bernard Black if he'd been played by Bill Nighy rather than Dylan Moran. Brief prerecorded segments break up his caustic stream of consciousness, featuring mistresses, doctors and Stephen Fry having fun as an old-time London bobby.
For all that, there's no escaping the narrow focus of Keith Waterhouse's play, which faithfully dispenses some of Bernard's most memorable anecdotes, but rarely connects them to a deeper theme. It's a thoroughly nostalgic portrait of both its central figure and the now all-but-vanished Soho he inhabited – wry, amusing, and touching in places, but often uncomfortably flippant in its depiction of a chaotic life consumed by addictions.
---
---
Production name
Jeffrey Bernard Is Unwell
Venue
Norman's Coach and Horses
Costume designer
Lucy Wheeler
Lighting designer
Tom Courtier
Sound designer
Max Pappenheim
Stage manager
Kayleigh Atkinson
Producer
Artbeat, Defibrillator
Verdict
Strong performance by Robert Bathurst in a site-specific revival of Keith Waterhouse's story of low lives unravelling in Soho