Jack and the Beanstalk
"Singing of a very high standard"
Reviews
Dec 9, 2015
Yvonne Arnaud Theatre, Guildford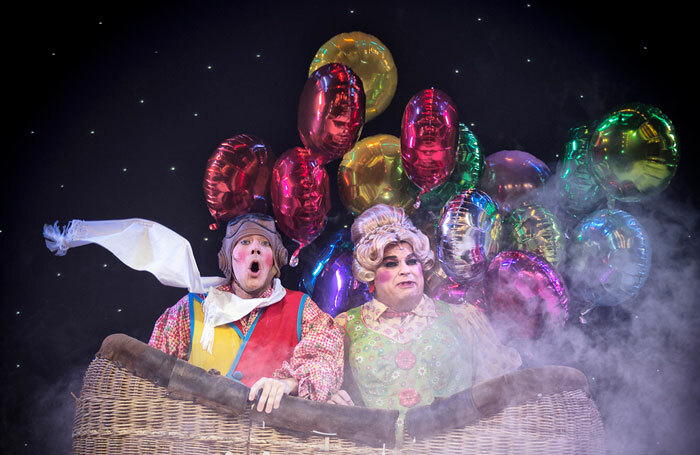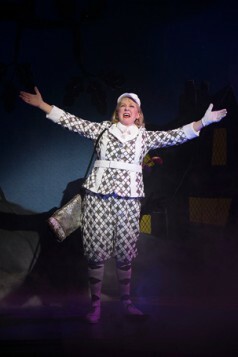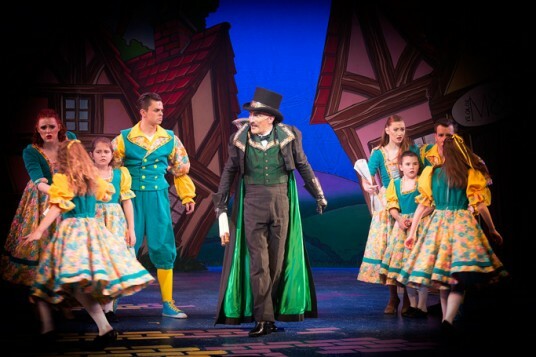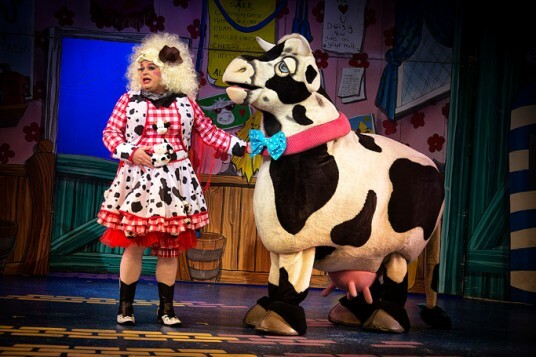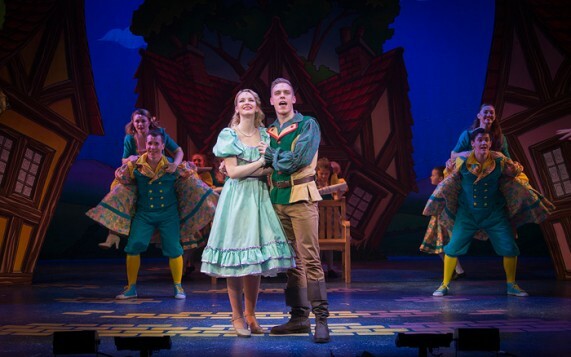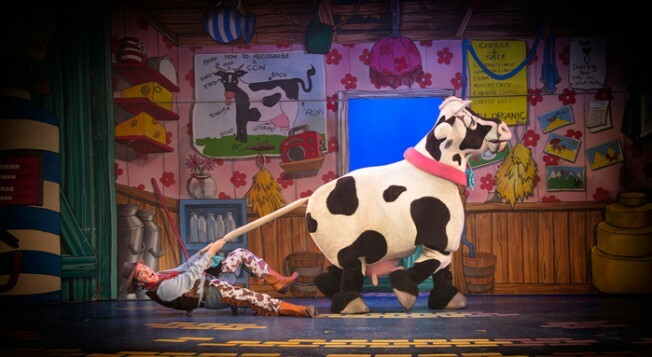 The show begins with the voice of Brian Blessed booming out as the giant, but the cast is largely made up of Guildford panto regulars, including Peter Gordon (this is his tenth in a row), who is settling into his role as dame with more panache each year.
Jamie Brook continues to shine in the fool role, and apart from being involved in all the usual pantomime sketches – the ghost bench, the 12 days, three children from the audience singing Old McDonald – performs a superb and faultless spoof synopsis of the first act at the start of the second.
Kit Hesketh-Hardy as Dastardly Dick milks the audience for every hiss and boo he can muster. He is joined this year by Dillie Keane, playing Fairy Fairway. Their performance of a rewritten Together Again from Young Frankenstein is a treat.
The stage comes alive during the big production numbers with singing of a very high standard from the principals and the ensemble, and tight playing from the live four-piece band. Special mention must go to Steffan Lloyd-Evans, an exceptional Jack, for his stage presence and voice. He and newcomer Louise Cannon make a handsome couple, and duet beautifully together.
Production name
Jack and the Beanstalk
Venue
Yvonne Arnaud Theatre
Musical director
Shaun Critten
Choreographer
Jill Francis
Set designer
Imagine Theatre, Jamie Attle
Lighting designer
John Harris
Cast
Dillie Keane, Jamie Brook, Kit Hesketh-Harvey, Louise Cannon, Peter Gordon, Steffan Lloyd-Evans
Technical
Jenni Harris, Peter West
Production manager
Liza Cheal
Producer
Yvonne Arnaud Theatre
Verdict
Rather than celebrities, Guildford casts actors who know a bit about theatre-craft and put on a very fine panto