Andrea Chenier
"Thrilling singing hits the dramatic heights"
Reviews
May 21, 2019
Royal Opera House, London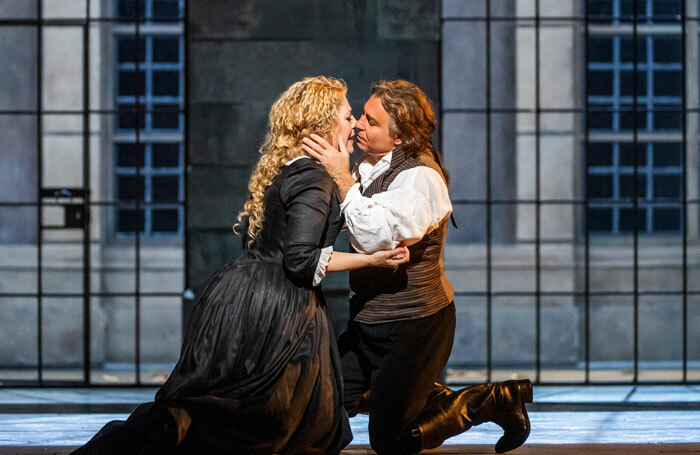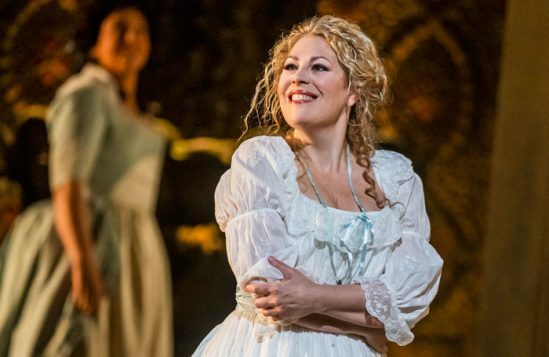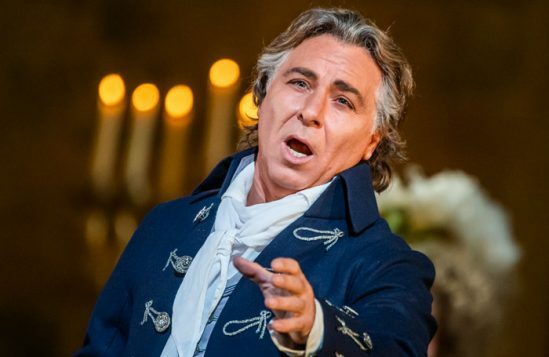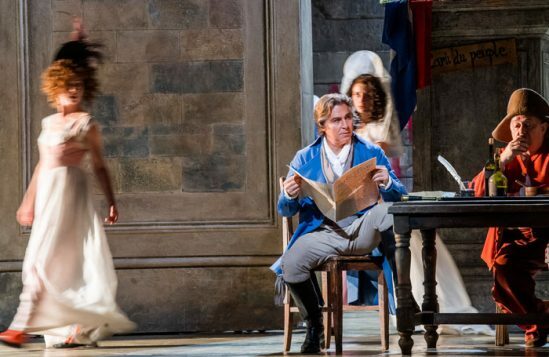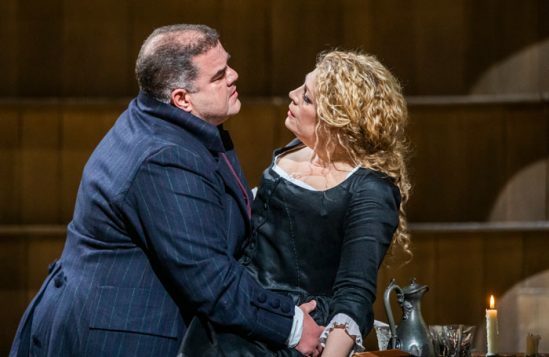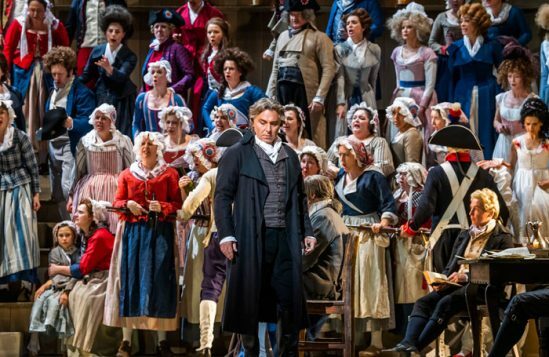 Umberto Giordano's French Revolution drama focuses on a poet whose views prove unwelcome to both sides. Moreover, the allegiance of his rival Gerard – an embittered servant turned firebrand of the people's vengeance – also switches as the revolution starts to devour its children.
Director David McVicar's approach to this heady historical panorama is to acknowledge that the piece is essentially a costume drama in which the characters wear their hearts on their sleeves in a sequence of no-holds-barred, emotionally charged arias. What makes this revival so memorable is the singing – which is as it should be.
Roberto Alagna marks 100 performances at Covent Garden as the volatile, doomed poet of the title role: now in his mid-50s, he sounds on top form, and his big numbers go down a storm.
Even more thrilling is cult diva Sondra Radvanovsky as Maddalena, the aristocrat who swaps her life with a stranger's in order to die with Chenier: the variety and imagination of her singing make her performance of the famous aria La Mamma Morta the evening's highpoint.
More rough-hewn vocally and dramatically, Dimitri Platanias still delivers with consistent punch the role of Gerard, the idealistic revolutionary who grows to a realisation of just how compromised he has become.
Strong casting throughout brings excellence in many smaller roles, too, notably Rosalind Plowright's haughty Comtesse de Coigny and Elena Zilio's moving Madelon, who sends her grandson off to fight what by then looks like a desperate cause.
There's strong work from the chorus and orchestra, while conductor Daniel Oren maintains musical momentum from the pit.
Opera singer Rosalind Plowright: 'Watch out for conductors – they can be totally ruthless…'
---
---
Production name
Andrea Chenier
Director
David McVicar, Marie Lambert
Choreographer
Andrew George, Colm Seery
Costume designer
Jenny Tiramani
Lighting designer
Adam Silverman
Casting director
Peter Mario Katona
Cast
Christine Rice, Dimitri Platanias, Elena Zilio, Roberto Alagna, Rosalind Plowright, Sondra Radvanovsky
Production manager
Nic Harris
Head of wardrobe
Jane Hamilton
Producer
China National Centre For The Performing Arts, Royal, San Francisco
Verdict
Giordano's revolutionary thriller hits the dramatic heights via some thrilling singing