Alice: the Musical
"Exuberant, high-energy take on a classic"
Reviews
Dec 3, 2018
Lyric Theatre, Belfast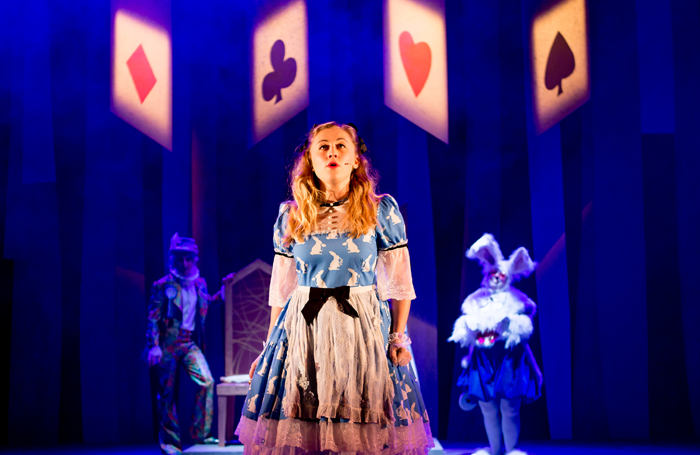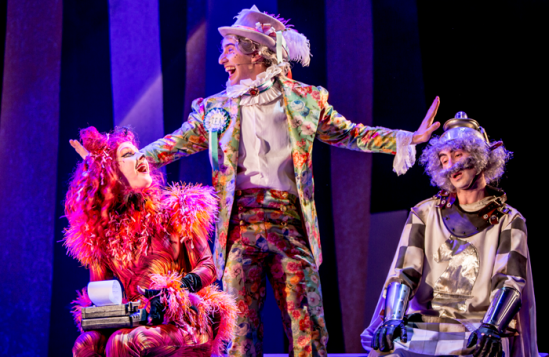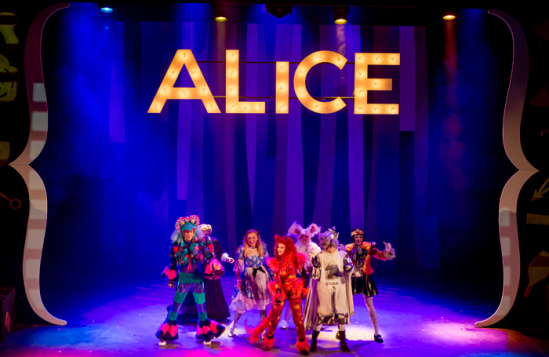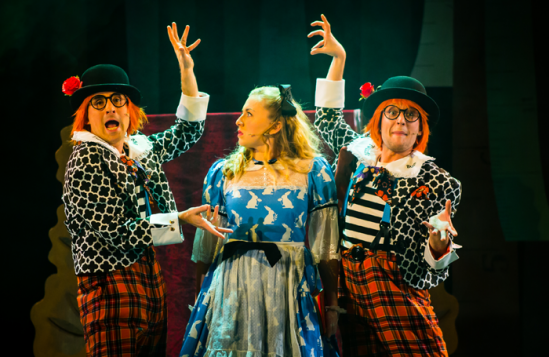 Twenty years after its first outing at Belfast's Lyric Theatre, Paul Boyd's colourful helter-skelter ride down a rabbit hole into Wonderland returns with enough energy to light a forest of Christmas trees.
Alice: The Musical celebrates Boyd as a natural storyteller of imagination and invention – and one with an eye for topicality.
Adam Dougal's Tweedledee and Rea Campbell-Hill's Tweedledum spoof immersive theatre and throughout are subtle, satirical allusions to an imminent, equally incongruous journey through the looking glass: Brexit.
Performances are as clever, immediate and bright as Stuart Marshall's constantly evolving sets. Gillian Lennox and Erin Charteris' costumes adroitly blend Golden Age Hollywood and pantomime excess with John Tenniel's iconic illustrations from Lewis Carroll's original.
Ruby Campbell's authentic, Julie Andrews-accented Alice is a strongly sung and sympathetic linchpin. Charlotte McCurry's slinky Cheshire Cat moves between dual roles as narrator and participant with insinuating feline grace. Christina Nelson's buck-toothed White Rabbit is delightfully scatty on stage and in her forays into the auditorium.
Dugdale's flamboyant show-stealing Caterpillar is the effervescent love child of Carmen Miranda and Lady Gaga. Meanwhile, all operatic pomp and pretence, Allison Harding's querulous Queen of Hearts is Margaret Thatcher re-imagined by Tim Burton.
Turned up to 11 in the playback, Boyd's thumping, through-composed prerecorded pop-rock score keeps energy levels in the red albeit occasionally getting in the way of clarity. With a tad less adrenaline and volume, this has the makings of a Christmas treat full of charm, fantasy and fun.
---
---
Production name
Alice: the Musical
Musical director
Paul Boyd
Choreographer
Deborah Maguire
Set designer
Stuart Marshall
Costume designer
Erin Charteris, Gillian Lennox
Lighting designer
Paul Keogan
Casting director
Clare Gault
Cast
Adam Dougal, Allison Harding, Charlotte Mccurry, Christina Nelson, Mark Dugdale, Rea Campbell-Hill, Ruby Campbell
Production manager
John Gallagher, Padraig O'Duinnin
Company stage manager
Aimee Yates
Producer
Belfast, Lyric Theatre
Verdict
Strong performances and knowing seasonal charm deliver an exuberant, high-energy take on a classic