A Christmas Carol
"Energetically staged update of the classic dickens tale"
Reviews
Dec 7, 2018
Northern Stage, Newcastle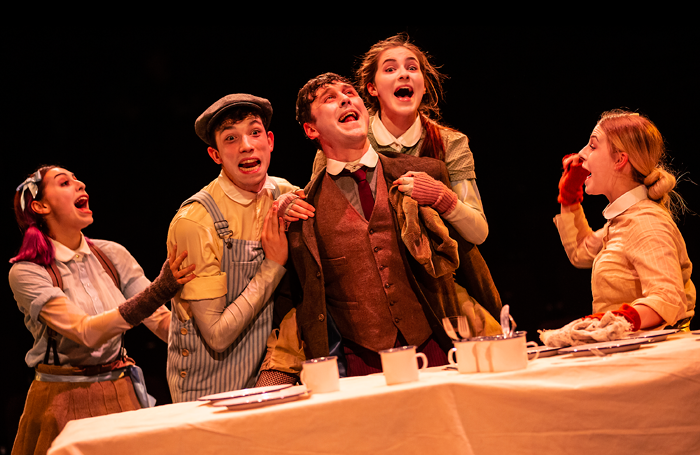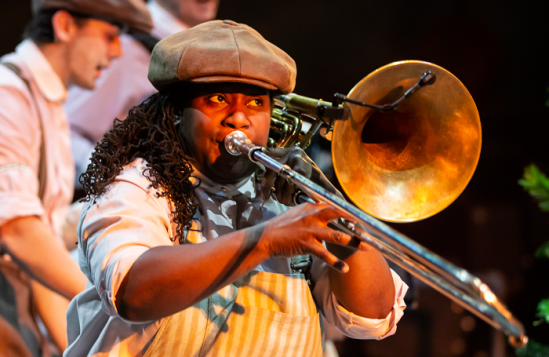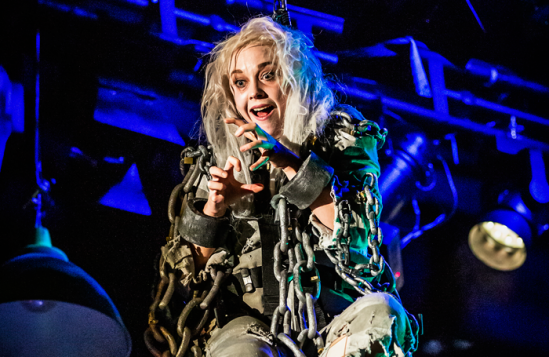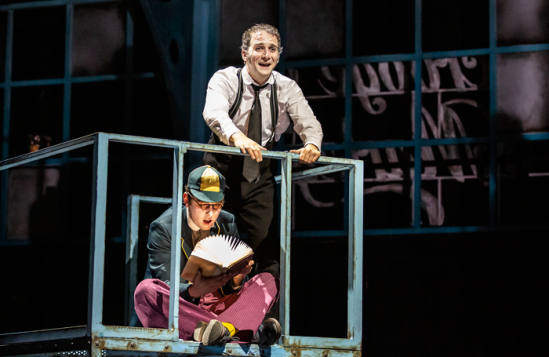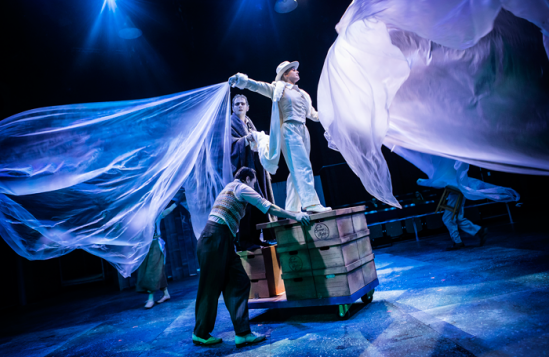 Northern Stage's A Christmas Carol is an energetic, slick take on a classic, enlivened by a toe-tapping jazz-inspired soundtrack and bold design.
Neil Bartlett's adaptation doesn't stray far from the original story and hits all the expected beats, but the 1920s setting allows some gorgeous design choices (Rhys Jarman negotiates the challenges of staging in-the-round with a sparse, fluid set and clever costume touches). Composer G Hannabiell Sanders (who also performs) puts a fresh spin on traditional Christmas carols, spicing them up with everything from gospel to blues to West African drumming.
Nick Figgis' Scrooge is suitably curmudgeonly and remorseful in turns, with some nice flashes of humour, and Craig Fairbairn is a likeable Bob Cratchit. Many of the talented cast also excel at the production's physical theatre – a chain-wrapped Rachel Dawson descends from the rafters as Marley, while Will Pennington negotiates the Ghost of Christmas Past on stilts. Clara Darcy is all gangster swagger as a charismatic Christmas Present.
It's not a nuanced production, too fond of its dazzle to embrace the real shade of the tale. The first half could be tighter, and some of the musical numbers drag. But director Mark Calvert delivers moments of real emotional heft – the death of Tiny Tim is genuinely moving, and the Ghost of Christmas Yet to Come is properly scary, looming ominously over the proceedings. The result is a big-hearted delight of a show that, like the very best of Christmases, is noisy, joyful and a little chaotic.
---
---
Production name
A Christmas Carol
Composer
G Hannabiell Sanders
Book writer
Charles Dickens
Assistant director
Karen Traynor
Musical director
G Hannabiell Sanders
Movement director
Martin Hylton
Set designer
Jg Tansley, Matthew Tuckey, Rhys Jarman
Costume designer
Rhys Jarman
Lighting designer
Sam Vivash
Sound designer
Nick John Williams
Cast
Charlotte Turrell, Clara Darcy, Cooper Mcdonough, Craig Fairbairn, David Connelly, Eleanor Carter, G Hannabiell Sanders, Hugo Davison, Joe Metcalfe, Nick Figgis, Rachel Dawson, Rachel Wells, Tim Dalling, Will Pennington
Company stage manager
Colin Holman
Stage manager
Chloe Ribbens, Nicola Morris
Verdict
Energetically staged update of the classic Dickens tale with a bold, fresh soundtrack and some striking design touches