Return to Elm House
"Delightful introduction to the magic of archives"
Reviews
Dec 7, 2018
Battersea Arts Centre, London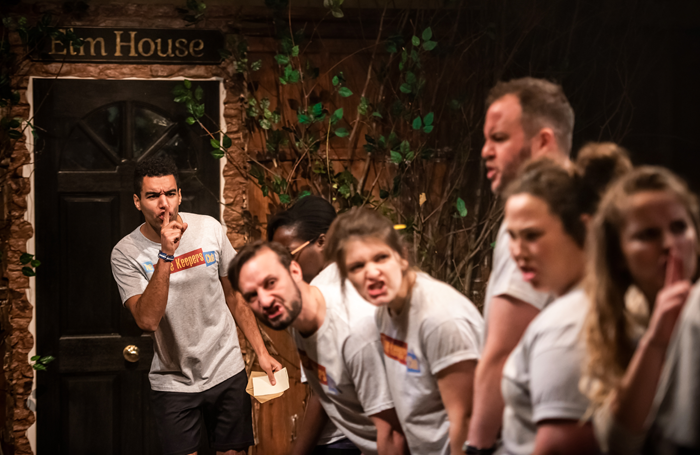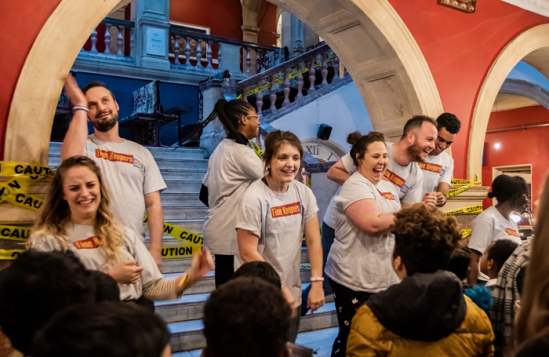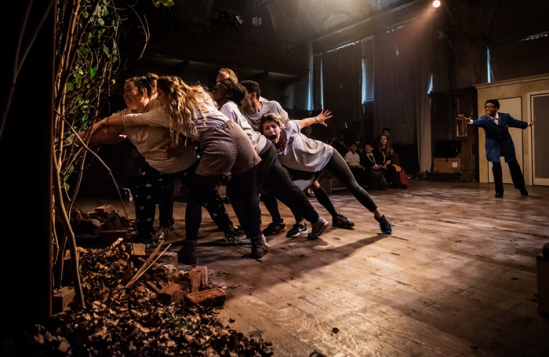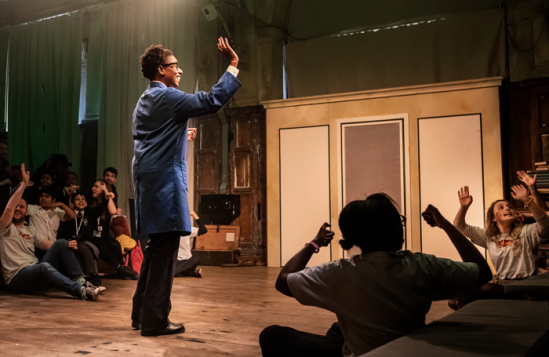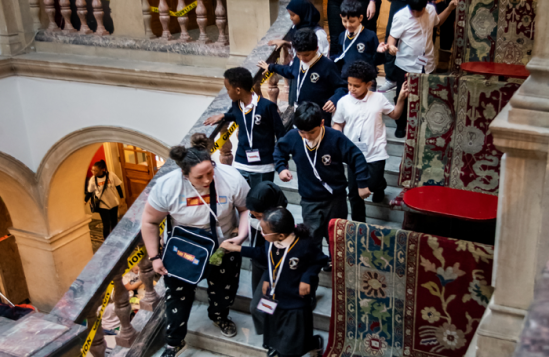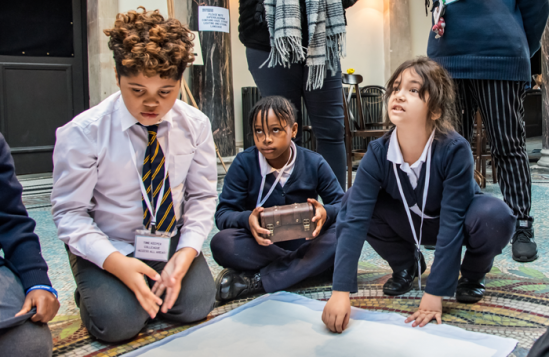 In the mid-nineteenth century, the site occupied by Battersea Arts Centre was the home of Wandsworth and national heroine Jane 'Jeanie' Nassau Senior. Painted as a golden-haired sylph by George Frederic Watts, the resilient Jeanie was made of sturdier stuff: she co-founded the Red Cross with Florence Nightingale; she made strides for children's welfare as the first female civil servant in the UK, and was the first person to sing at the Royal Albert Hall.
Every performance is relaxed in writer and director Sarah Golding's family promenade show Return to Elm House. The audience has the honour of being inducted into the Lavender Hill Time Keepers Club, helping the wise Archivist (Chevin Dash) and her Time Keepers to solve the mystery behind the door to Elm House that has sprung up in the Council Chamber (given delicately whimsical treatment by Kirsty Harris).
It's great fun to be divided into small groups taking in the nooks and crannies of the BAC, a building surely filled with benevolent ghosts, guided by intuitive elm branches. Time Keeper Elizabeth (Bartram) does a splendid job engaging with the group in order to seek out the objects that Jeanie has left behind and explore what we can learn from them.
Jeanie's life was one of service and restoring her place in the archives is the least she deserves. A real role model for children and adults, her capacity for hope, kindness and courage is something we can all aspire towards during the festive period.
---
---
Production name
Return to Elm House
Venue
Battersea Arts Centre
Set designer
Kirsty Harris
Costume designer
Kirsty Harris
Lighting designer
Stuart Glover
Cast
Alex Stedman, Alexandra Donnachie, Anna Soden, Chevin Dash, Daniel Mollar, Elizabeth Bartram, Kate Donnachie, Lakeisha Lynch-Stevens, Lauren-Deanna ., Michael Armstrong
Production manager
Jack Champion
Stage manager
Naomi Colette Harvey
Producer
Battersea Arts Centre, Sarah Golding
Verdict
Delightful introduction to the magic of archives for future historians