Rambert2
"A thrilling triple bill"
Reviews
Nov 7, 2018
Sadler's Wells, London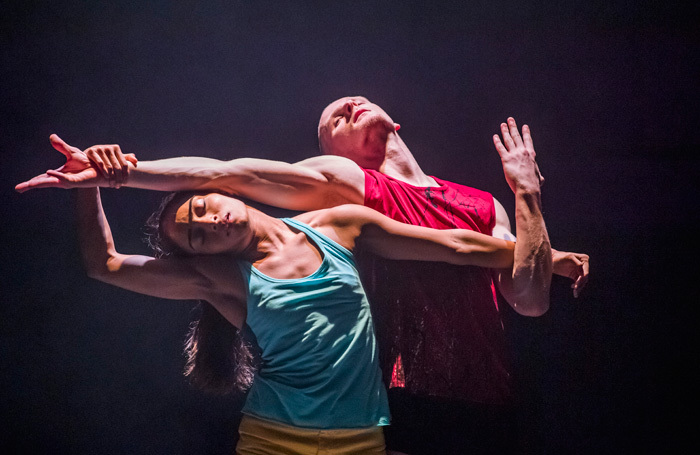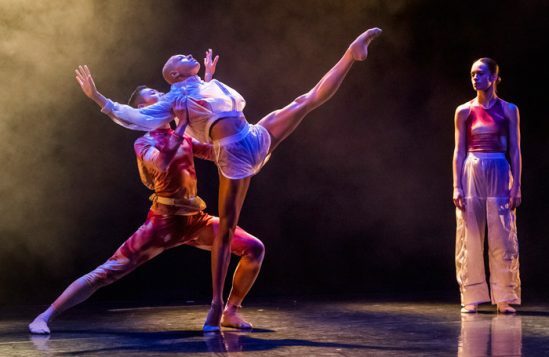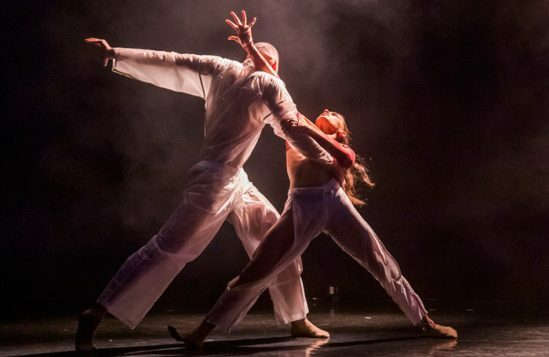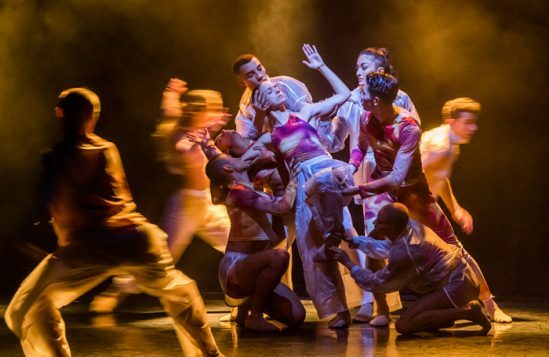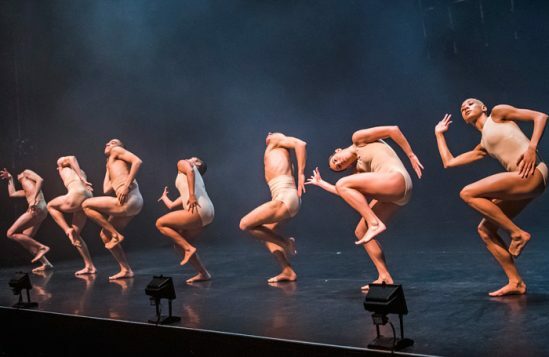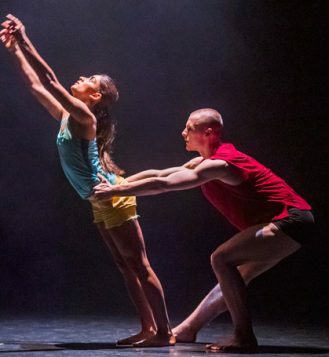 Rambert2 has arrived. Made up of 13 newly-graduated dancers from around the world, Rambert's new junior company is a blazingly talented troupe who take to the Sadler's stage like it owns it.
Sharon Eyal's Killer Pig certainly has teeth. Set to a relentless soundtrack by Ori Lichtik, it's a work of intense and intricate kinetic energy that demands a mercurial mix of bestial ferocity and slinky hauteur from its seven dancers.
They deliver with swaggering stand-offs, slow sculptural processions and gnarly visions of balletic swans. Fists flower into strangely splayed fingers, elbows scribble, arms snap together like hungry jaws. It's a long work, almost provocatively so, but one that's hard to forget, making the other two pieces on Rambert2's bill seem slightly tame by comparison.
Rafael Bonachela's 2004 duet E2 7SD is performed with precision and panache by Conor Kerrigan and Aishwarya Raut. Dramatically lit and scored by querulously overlapping voices, it pitches its protagonists from a state of entwined intimacy into battering hostility and exhaustion. In one eloquent sequence, the swooping momentum of a lift suddenly dissipates, Raut's body left hanging like an unanswered question or a resentful aside.
Grey Matter, a new work by Rambert's acting artistic director Benoit Swan Pouffer, is a nebulous neurological dance, an enaction of muscle memory for the whole company, who huddle and atomise to the heavy pulse of Gaika's shuddering score.
Special mention must also be given to the senior company's final performance of Christopher Bruce's ever-poignant Ghost Dances, a tribute to Chile's disappeared.
---
---
Composer
Gaika ., Ori Lichtik, Oswaldo Macia, Santiago Posada
Choreographer
Benoit Swan Pouffer, Christopher Bruce, Gai Behar, Rafael Bonachela, Sharon Eyal
Cast
Aishwarya Raut, Conor Kerrigan, Darlyn Perez, Hua Han, Imogen Alvares, Joshua Attwood, Max Day, Meshach Henry, Salome Pressac
Stage manager
Amy Steadman
Verdict
Rambert's newly-formed junior company proves its pedigree with a frequently thrilling triple bill