Peter Pan
"High on spectacle but low on story"
Reviews
Dec 10, 2018
Theatre Royal, Nottingham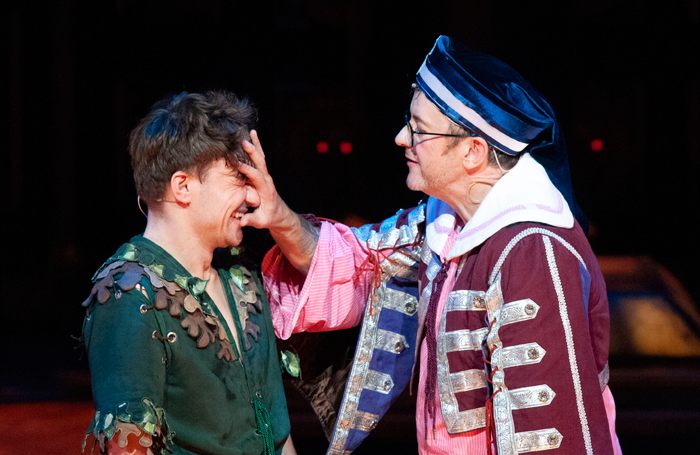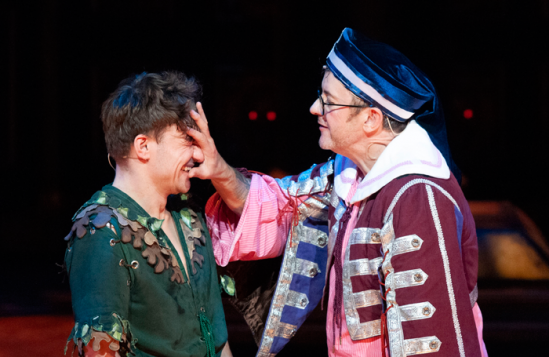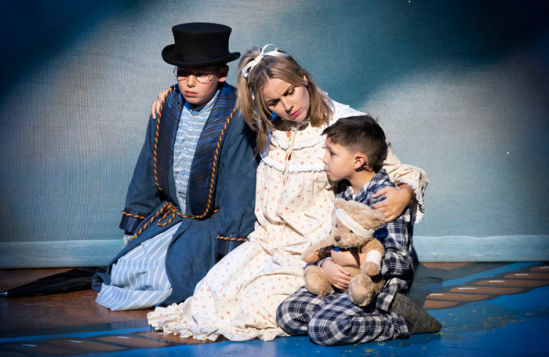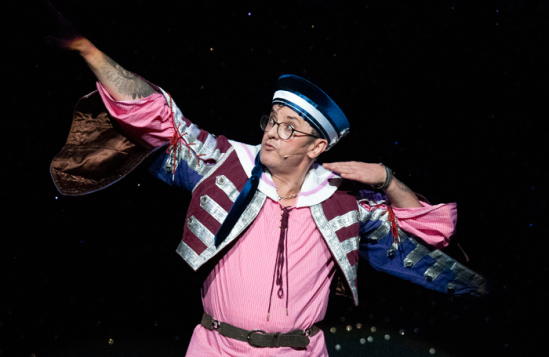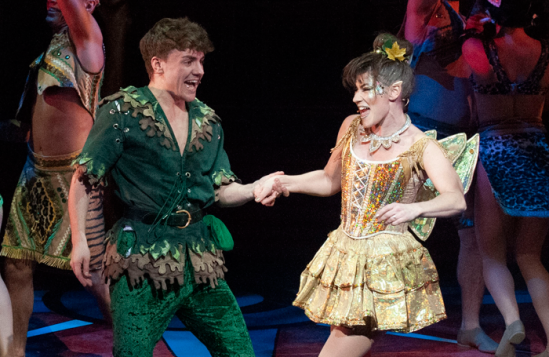 J M Barrie might ponder where the story had gone in this, a cheery nod to the adventures of Peter Pan. Whether it's intentional or not, it's almost a send-up at times, so that Tinker Bell's dying becomes a moment of mirth before the children have to shout their belief in fairies, and Peter's asking Wendy to be his mother prompts ad-libs about weirdness.
Much of it is down to Joe Pasquale's provocation of his fellow actors, whom he constantly and mischievously tries to throw off course. He's provided additional material – lots of extended gags – and this is really his show. But in the absence of Darling parents, Peter's angst, the Lost Boys and the rest, there's a very light grip on continuity and a marked absence of light and shade.
Delivered at full throttle, no expense has been spared to make it a lavish show, though, with some truly scary and spectacular 3D and a fearsomely imagined giant crocodile that rears right out into the auditorium. Jack McNeill is a lively Peter, John Challis a theatrical Hook and Lucy Evans a stroppy Tinker Bell. Paul Gabriel is properly piratical as Starkey and there's whirlwind dancing from a fine ensemble.
---
---
Choreographer
Jonny Bowles
Fight director
Roger Bartlett
Lighting designer
David Howe
Sound designer
Justin Teasdale
Video designer
The Twins Fx
Cast
Jack Mcneill, Joe Pasquale, John Challis, Lucy Evans, Paul Gabriel, Rory Furey-King, Rosie O'Hare
Production manager
Guy Ongley
Stage manager
Phil Harrison
Verdict
Joe Pasquale stars in a lavish production that's high on spectacle but low on story