Peter Pan
"Packed with music and dance"
Reviews
Dec 17, 2018
Royal and Derngate, Northampton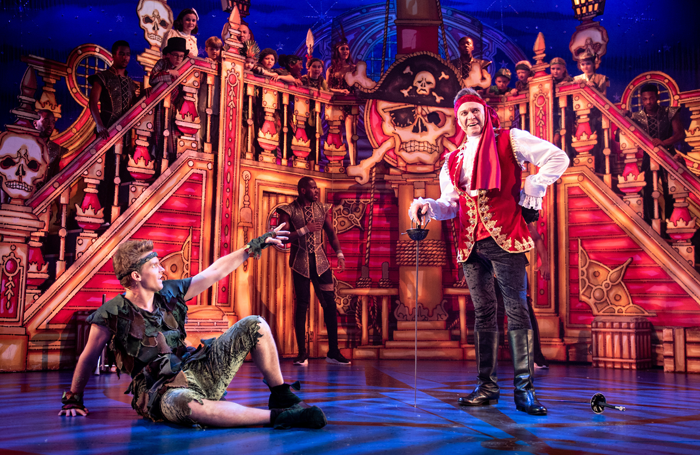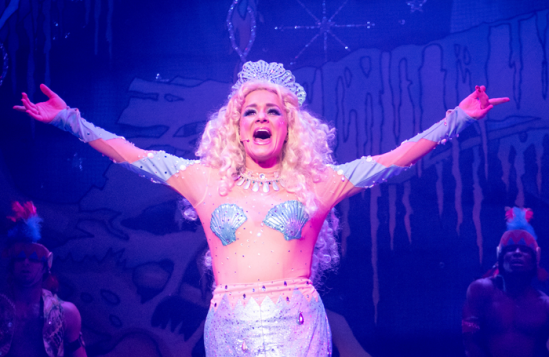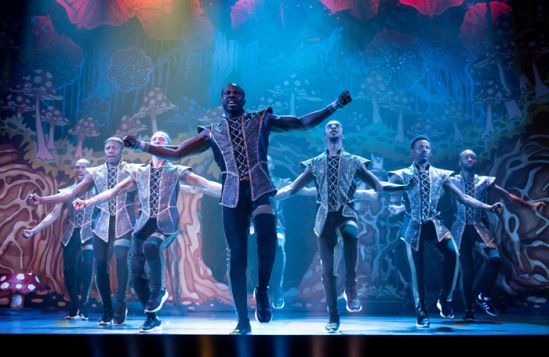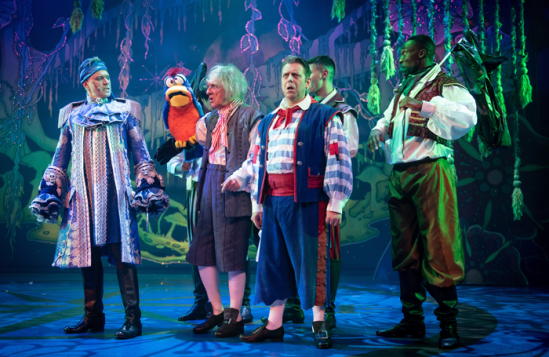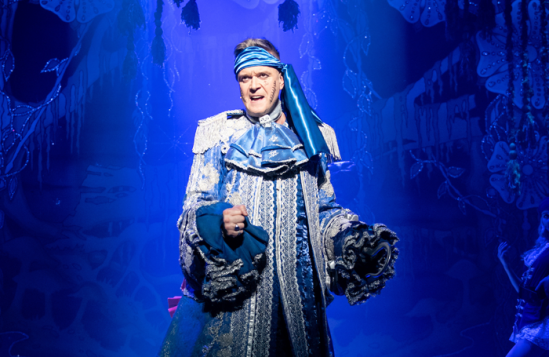 Light, tight and cheerful, Barbara Evans' boisterous staging of JM Barrie's much-loved adventure might have had its story stripped to the bare bones, but it hasn't lost its charm.
Here, the familiar plot is reduced to exposition-blurts between quickfire comic sketches and musical interludes set to Steve Geere's peppy pop score.
Long-running double act the Grumbleweeds pepper their skits with daft, dirty humour. A set piece where Robin Colvill's dishevelled Smee disrupts the show's technical elements is pure, perfectly timed anarchy. Joe Sleight makes a spritely, enthusiastic Pan, swooping overhead on wires for much of the runtime, bickering with Abigail Dever's petulant, rollerskating Tinkerbell. Darren Day really goes for it as Hook, hamming things up as a lavishly overdressed gangster geezer with an unsettling taste for mermaid meat.
Synchronised breakdance troupe Flawless pop and flip through several crisp routines, closing the first act with an invigorating war dance with a thumping primal drumbeat, one part haka, one part street-dance stand-off.
They have plenty of space on an uncluttered stage where little more than some detailed backdrops take us from the rooftops of London to a tropical, toadstool-sprouting Neverland as bright as a colouring book.
---
---
Author
Alan Mchugh, Jm Barrie
Musical director
Steve Geere
Musical supervisor
Olly Ashmore
Choreographer
Barbara Evans
Lighting designer
Matt Clutterham, Tom Mulliner
Sound designer
Tom Lishman For Orbital
Cast
Darren Day, Abigail Dever, Alfred De Courcy-Ireland, Dan Adams, Ewan Pender-Selmassi, Flawless ., James Brandon, James Owen, Joe Sleight, Millie Davies, Nadia Kramer, Rachael Wooding, Robin Colvill
Stage manager
Robyn Hardisty
Verdict
Lively adaptation of Barrie's classic fantasy packed with music and dance