This new musical adaptation of Tolstoy's War and Peace, which started life Off-Broadway at a 99-seat theatre, has been scaled up for Broadway. Director Rachel Chavkin and set designer Mimi Lien have maintained the original's inviting intimacy in this immersive production.
The sung-through show, with book, music, and lyrics by Dave Malloy, creates a beautiful, soaring and anachronistic world, even if the music remains aloof.
Lien transforms a proscenium theatre into a glittering supper club, with serpentine runways between seats and a sizeable portion of the audience seated on stage. Chavkin has the actors perform among the audience and engage in gentle interaction. The multicultural ensemble, dressed like bohemian club kids rocking out in Imperial Russia, makes clear this is no traditional adaptation.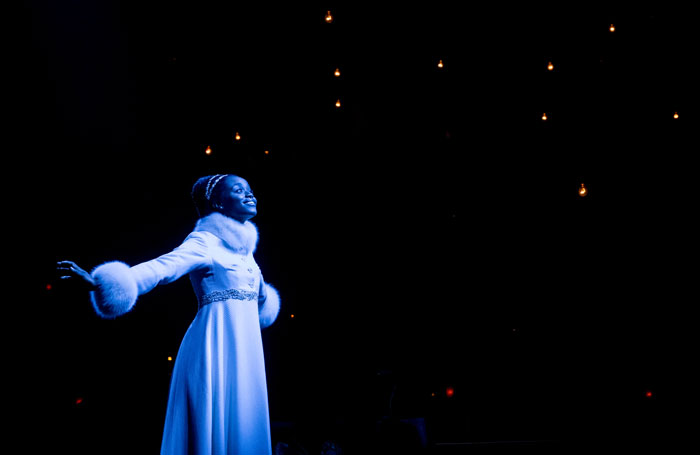 In short, Natasha (Denee Benton) is engaged to a prince away at war. In his absence, she falls for the vain Anatole (Lucas Steele) who reciprocates, but also incestuously clings to his sister, Helene (Amber Gray). Unfaithful Helene is married to the kind, bookish Pierre (Josh Groban).
The complicated narrative, with overwrought romantic plot, is kept in check by delightfully self-aware humour in the direction. Rousing ensemble numbers and delicate ballads sung by Groban and Benton are Malloy's strongest compositions, but many expository songs drag. Malloy's music often feels more coolly intellectual than gripping.
Yet the cast members (many making their Broadway debuts) bring heart. Denton beams as the ebullient Natasha. Groban inflects his supporting character with a sweet dorkiness. Gray, with every charismatic glance, draws you in.