Jerry Springer – The Opera
"Briskly entertaining revival"
Reviews
Aug 14, 2019
Hope Mill, Manchester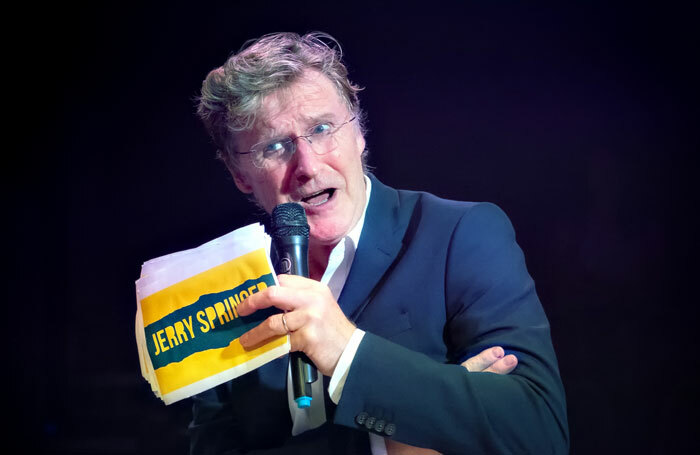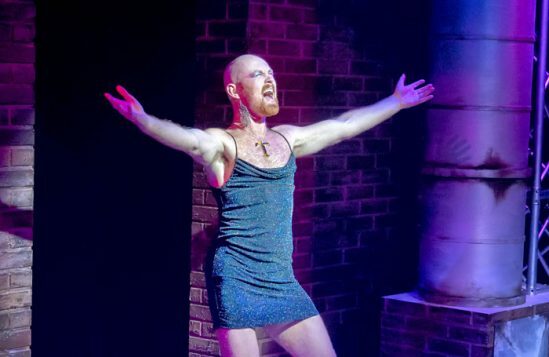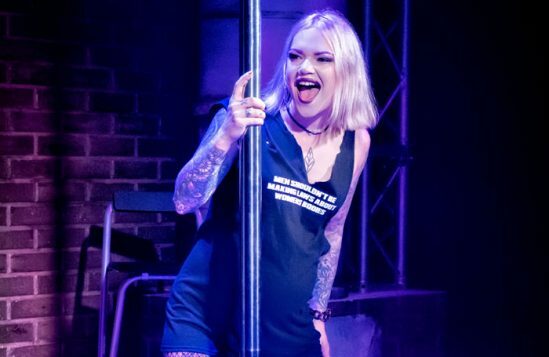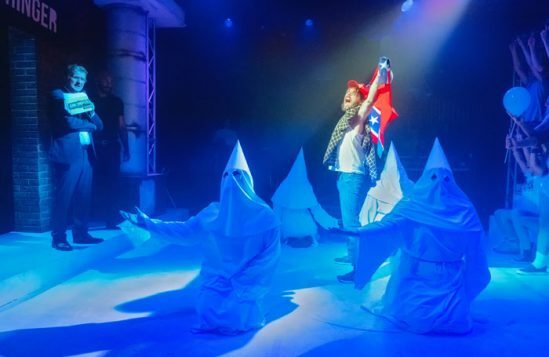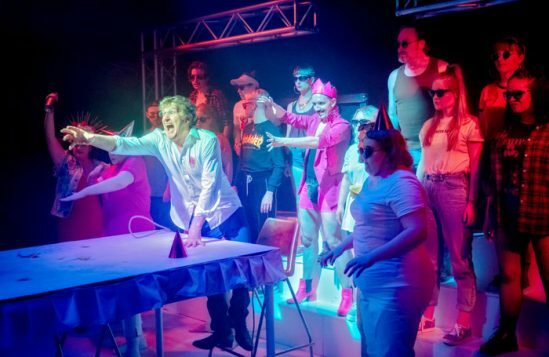 It's been almost three decades since The Jerry Springer Show first graced – or rather, disgraced – our TV screens and 16 years since Richard Thomas and Stewart Lee's gleefully sacrilegious Olivier-winning operatic re-imagining shook up the West End.
Compared to the more insidious nature of today's reality TV, the warring spouses and sexual proclivities on parade in the show's opening half now seem almost quaintly pantomimic. And being invited to laugh unguiltily at references to lesbian dwarfs, "chicks with dicks" and high-kicking Klansmen feels strangely out of step in 2019.
But this inaugural production from Northern Ricochet embraces the audaciousness with unapologetic brio. There are subtle changes – budding pole dancer Shawntel (brilliantly sung by CiCi Howells) is now pregnant rather than overweight – but the show's greatest joke, the collision of high and low art, still works tremendously well.
This is mainly because of the quality of the singing, with a large ensemble cast marshalled expertly by director James Baker and choreographer Sindy Richardson and delivering Thomas' incongruously beautiful tunes – aping everything from Puccini to Rocky Horror – with total conviction.
The show's TV-studio setting suits Hope Mill's bijou performing space to a tee, with the audience raked on two sides. This gives the production a fittingly gladiatorial air and lends considerable heft to the gloriously realised ensemble numbers such as Marriage of Heaven and Hell and Take Care, while adding stifling intensity to the still outrageously Christian-baiting second half.
This bear-pit-like atmosphere also allows the quieter moments and fourth wall-breaking asides from Michael Howe's suitably slippery and charismatic Jerry to really punch through.
The Exonerated review at Hope Mill Theatre, Manchester – 'bold yet distancing'
---
---
Production name
Jerry Springer – The Opera
Book writer
Richard Thomas, Stewart Lee
Lyricist
Richard Thomas, Stewart Lee
Musical director
Tom Chester
Choreographer
Sindy Richardson
Set designer
Victoria Hinton-Albrieux
Costume designer
Victoria Hinton-Albrieux
Lighting designer
Aaron J Dootson
Cast
Andrew Patrick-Walker, Cici Howells, Georgina James, Kai Jolley, Matt Bond, Michael Howe, Tom Lloyd
Stage manager
Osian Griffiths
Producer
Bill Elms, James Baker, Northern Ricochet Productions, Tom Chester
Verdict
Well-sung, briskly entertaining revival of a show that still has the power to shock