Jane Eyre
"Inventively staged and captivating"
Reviews
Sep 18, 2015
Lyttelton, National Theatre, London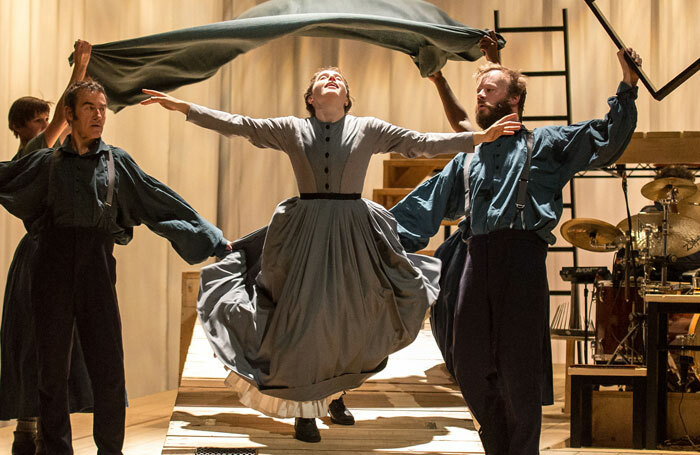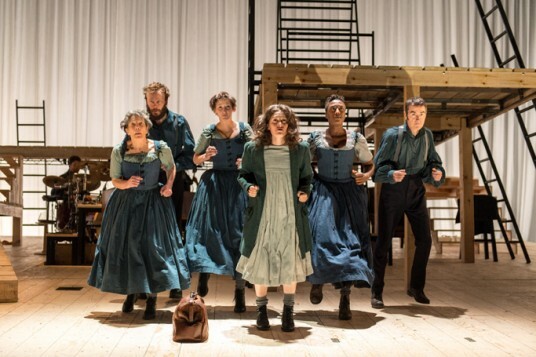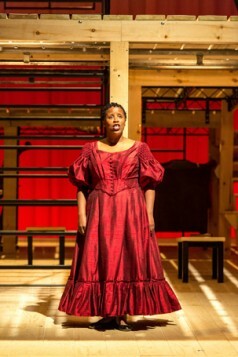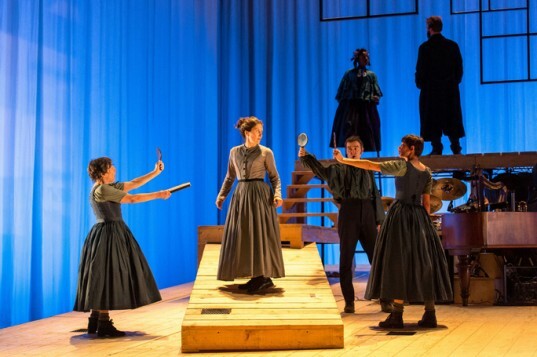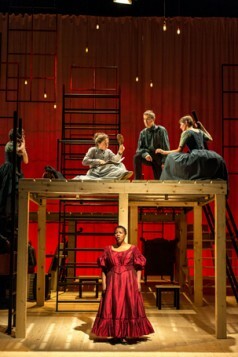 Sally Cookson's adaptation of Charlotte Bronte's novel – originally staged in two parts when performed in Bristol last year – feels like a thing fuelled by love, both for the source material and for the character of Jane and all she represents.
Even in this (relatively) condensed version, room is given to the parts of the novel usually skimmed over: to Jane's childhood in particular, and the events that make and shape her – the terror of the red room, the cruelties of Lowood, the death of poor Helen Burns.
The staging is full of inventive touches. Michael Vale's spare, curtained set is superbly versatile, with a series of platforms and ladders suggesting Thornfield and Aideen Malone's lighting adding texture and colour. Benji Bower's atmospheric music is also central to the feel of piece.
Though she doesn't entirely avoid the difficulties inherent in playing Jane as a child, Madeleine Worrall is captivating, capturing Jane's self-knowledge and freedom of mind, her strength and spirit; Felix Hayes is everything you want in a Rochester: brusque, difficult, prickly, but also massively charismatic and in possession of a rich, rolling voice. But as good as they both are, this is very much an ensemble piece,the company working tightly together to create the world of the play.
The production wears its length lightly and while it isn't afraid to tease, to take risks – something which is particularly true of its use of song – it's also faithful to the spirit of the book, its boldness and romance, its feminism, its enduring power.
Venue
Lyttelton, National Theatre
Running time
3 hrs 20 mins
Movement director
Dan Canham
Fight director
Renny Krupinski
Costume designer
Katie Sykes
Lighting designer
Aideen Malone
Sound designer
Dominic Bilkey, Mike Beer
Cast
Madeleine Worrall, Benji Bower, Craig Edwards, Elly Condron, Felix Hayes, Joannah Tincey, Jools Scott, Laura Elphinstone, Maggie Tagney, Melanie Marshall, Phil King, Richard Hurst, Simone Saunders, Stevie Thompson, Will Bower
Production manager
Garry Pell
Stage manager
Andrew Speed, Bryony Rutter, Jo Phipps, Shane Thom
Producer
Bristol Old Vic, National Theatre
Verdict
An inventively staged and captivating adaptation of Charlotte Bronte's novel