Jack and the Beanstalk
"Spectacular and surprising"
Reviews
Dec 6, 2018
Grand Opera House, Belfast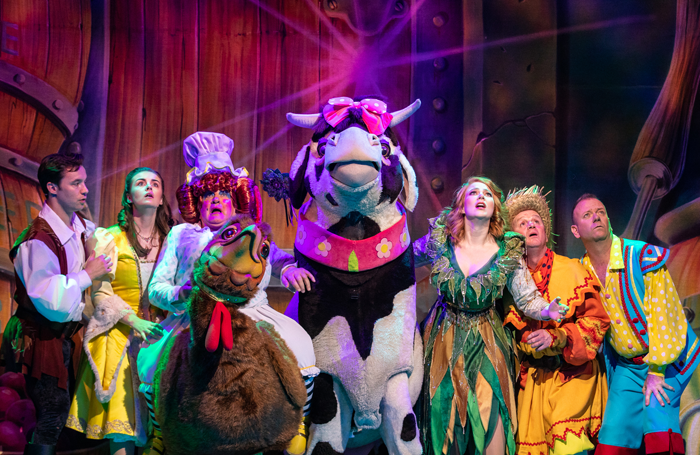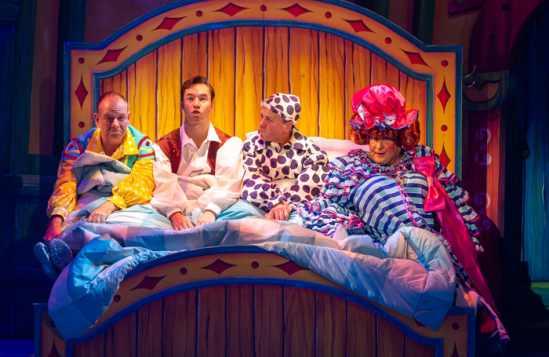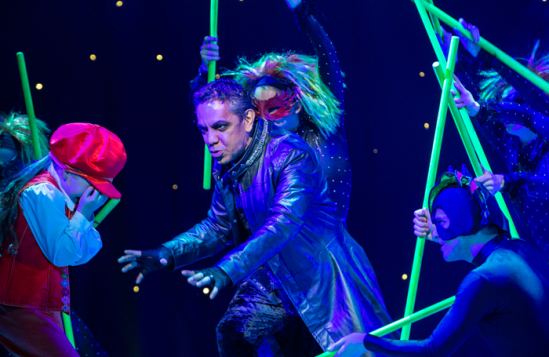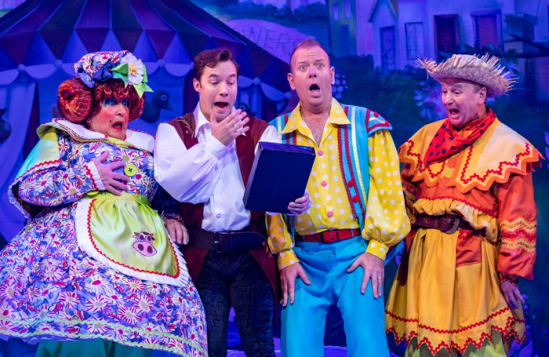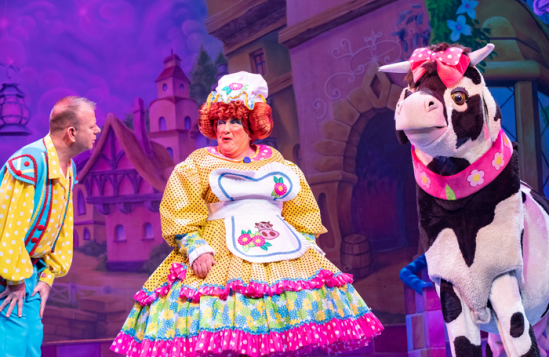 It would be a particularly grudging panto-pooper who would deny the pleasure Belfast derives from the annual Christmas glitterfest at the Grand Opera House. This year, however, the fun feels different, simpler, less glitzy, more family friendly.
Incoming director Andrew Wright has opted to turn back the clock to a more traditional presentation of the centuries-old David and Goliath clash. The result is a winning combination of 21st-century stage wizardry with prettily painted and lit scenarios of village life and a delightful line-up of farmyard animals, headed by Belle, the doomed pet cow of the impecunious Trott family.
May McFettridge's dame has acquired a welcome spring in her step in this new look/olde worlde setting, sending fellow cast members into unscheduled but infectious corpsing fits. The romantic leads do all that is required, while Rikki Jay is an irrepressibly engaging Simon, David Bedella a suitably leering, rich voiced Fleshcreep and Paddy Jenkins up to all kinds of daft antics as McFettridge's partner in silliness.
Special effects involving an immense, beady-eyed Blunderbore and a helicopter ride to the top of the beanstalk are spectacular and surprising, banishing the stale format of past years from the land of the giants.
Production name
Jack and the Beanstalk
Musical director
Mark Dougherty
Set designer
3D Creations, Ian Westbrook, Mike Coltman
Lighting designer
Matt Clutterham
Video designer
The Twins Fx
Cast
David Bedella, Georgia Lennon, Joanna O'Hare, May Mcfettridge, Michael Pickering, Paddy Jenkins, Rikki Jay
Production manager
Matt Jones
Stage manager
Paul Johnson
Verdict
Homespun comedy and pretty presentation substitute for glamour and glitz in this refreshing presentation of a familiar tale