It's a Wonderful Wee Christmas
"Spirited take on a screen classic"
Reviews
Dec 7, 2018
Theatre at the Mill, Newtownabbey, Belfast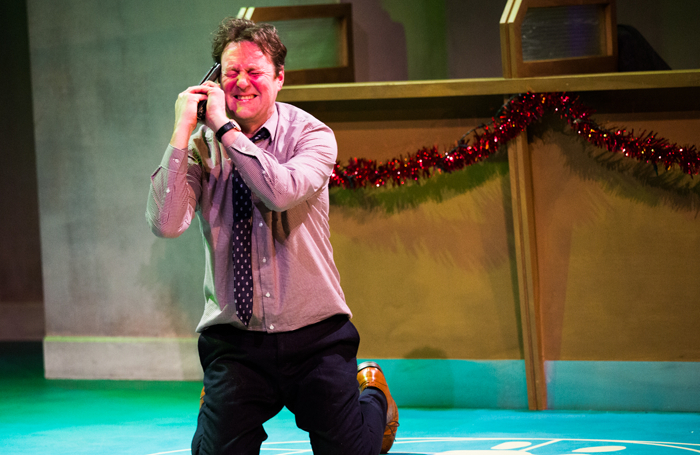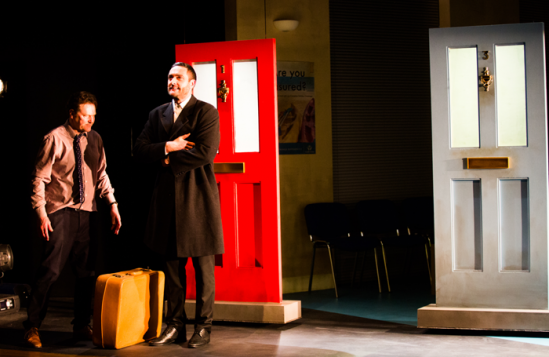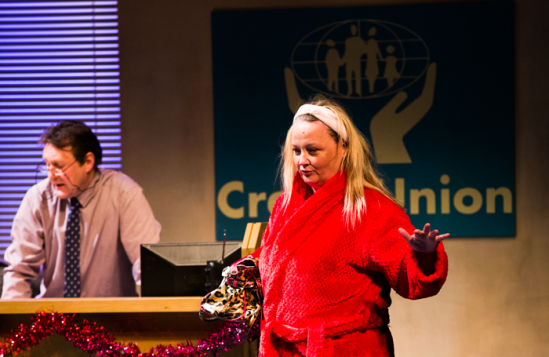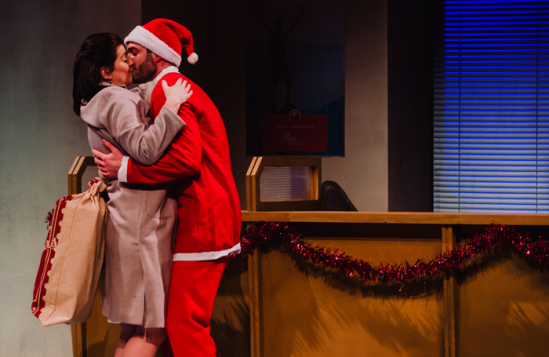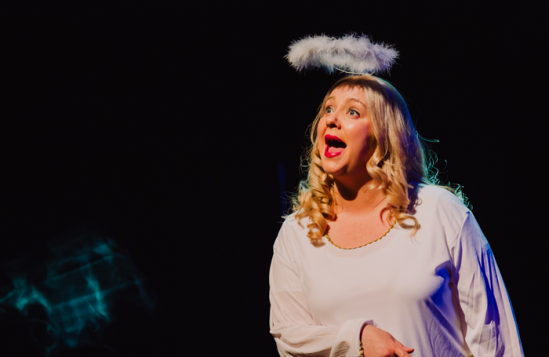 Christmas would be a pretty dismal affair without copious quantities of turkey and tinsel but that's the reality for many people. Since saving his dad from a burning office and taking over from him as branch manager of the local Credit Union, Geordie Bailey's mission has been to lend a helping hand to society's have-nots.
He is always on hand with a smile, a warm word and a generous gesture. He is a loving father and husband. So, as he closes up on Christmas Eve, why is he deeply depressed and suicidal?
Caroline Curran and Julie Maxwell have given the screen classic It's a Wonderful Life a broadly comedic Belfast treatment. Theirs is an accomplished writing/acting partnership and in Fionnuala Kennedy they have a director who specialises in socially aware theatre. It is a courageous balancing act, however, combining serious issues of mental health and poverty with salty seasonal humour.
James Doran is stretched to his considerable limits in the central role while Curran is an outrageously funny Angel Cara, winning her celestial wings by convincing Geordie that life is worth living. The fine ensemble cast delivers a colourful host of characters and the end result is warm-hearted if, at times, a touch inconsistent.
Production name
It's a Wonderful Wee Christmas
Location
Newtownabbey, Belfast
Author
Caroline Curran, Julie Maxwell
Director
Fionnuala Kennedy
Lighting designer
Conleth White
Sound designer
Jonathan Mcguinness
Cast
Abigail Mcgibbon, Caroline Curran, James Doran, Julie Maxwell, Patrick Buchanan
Production manager
Bob Hayes
Stage manager
Kate Aisling Jones
Verdict
Broad comedy and serious social issues combine in a spirited take on a screen classic