Hocus Pocus
"Tale of friendship and derring-do"
Reviews
Aug 14, 2018
The Studio of Festival Theatre, Edinburgh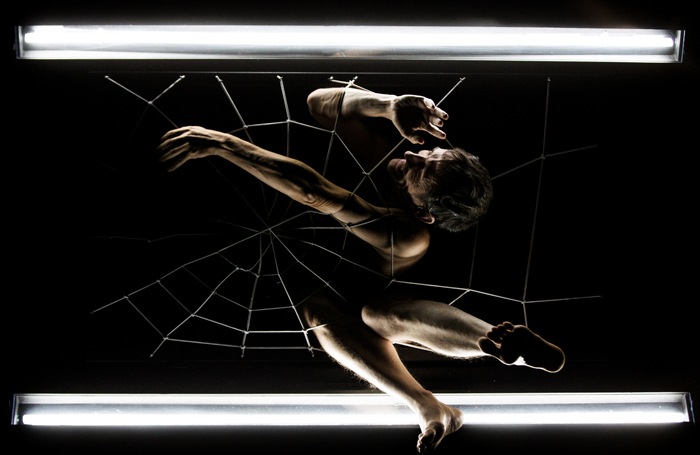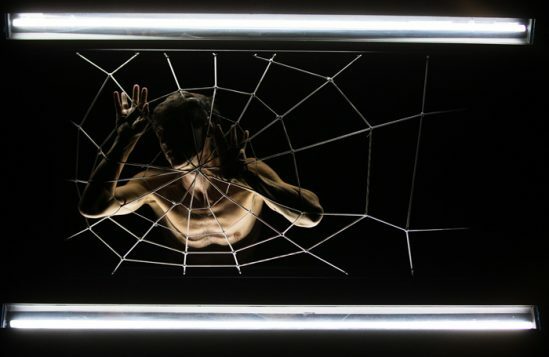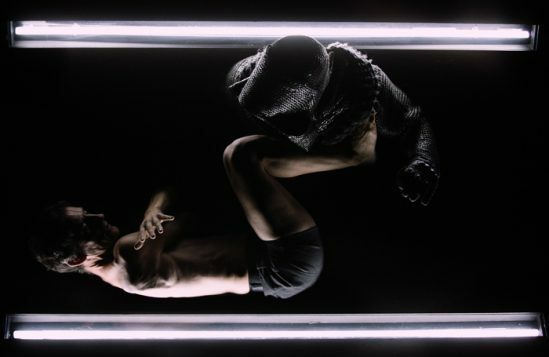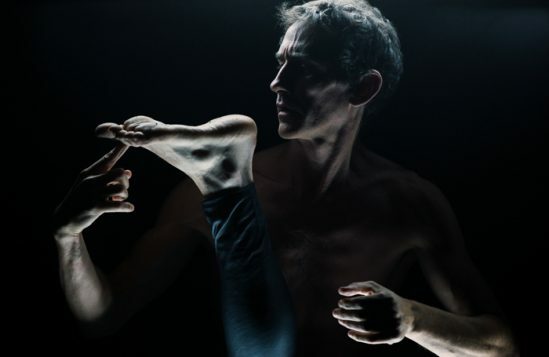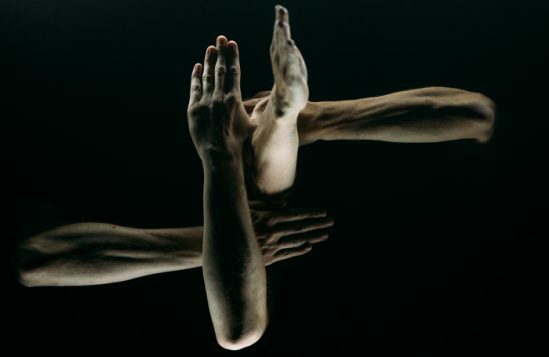 Emerging out of what appears to be primordial soup, dancers Mickael Henrotay-Delaunay and Ismael Oiartzabal weave a tale of friendship and derring-do in Hocus Pocus.
A dance piece aimed at seven-year-olds and older, this slice of technical magic provides interest to an adult audience because of its tricky technical presentation. The dance "floor" is a vertical space – about the size of a wall-hanging pub TV screen – delineated by strip florescent tubes, shining out into the audience, above and below. The screen is created by a thin sheet of light between the tubes, which ensures everything behind it is unseen, but anything – whether hand, elbow, staring face or full torso – that breaks through the sheet is bathed in a cold white light.
If that's the hocus, then the pocus is the way the dancers break through that sheet, as if it were horizontal and they were coming at it from below – surfacing up out of the sea. That, and the rhythmic element of hands battering up agains the light.
A narrative is hinted at by the accompanying excerpts from Grieg's Peer Gynt. Rough play goes just a little too far and a chain-mailed hand rises out of the deep to attack. The only real moment of revelation is when one of the dancers escapes out through the surface of the screen to fall into a sea of billowing silk beneath. But it does nothing to dispel concerns at the translucence of the emperor's new apparel.
---
---
Production name
Hocus Pocus
Venue
The Studio of Festival Theatre
Choreographer
Mickael Henrotay-Delaunay, Philippe Chosson, Philippe Saire
Set designer
Herve Jabveneau, Julie Chapallaz, Leo Piccirelli
Sound designer
Stephane Vecchione
Cast
Ismael Oiartzabal, Mickael Henrotay-Delaunay
Technical
Vincent Scalbert
Stage manager
Louise Riondel
Verdict
Dance piece for kids never gets beyond the party trick of its presentation