Hansel and Gretel
"Wittily delightful and original"
Reviews
Dec 6, 2018
Derby Theatre, Derby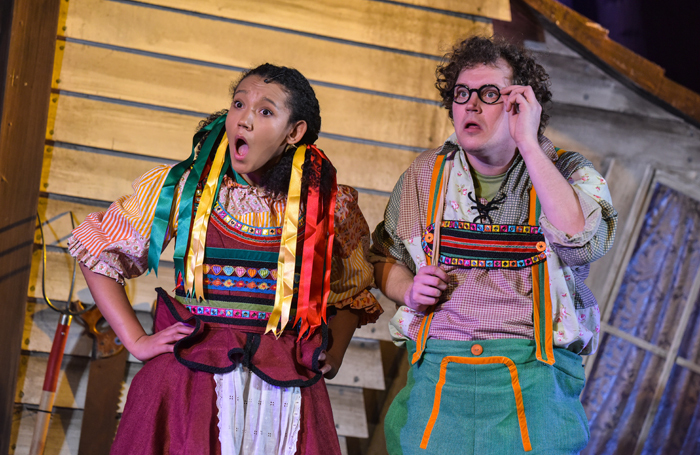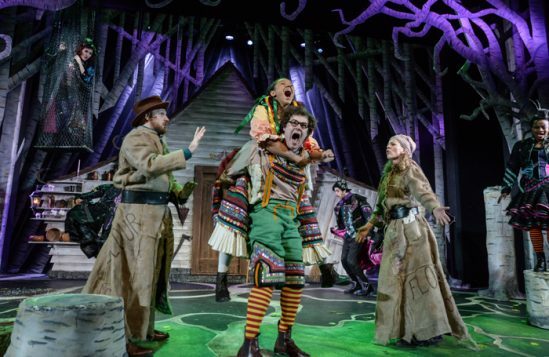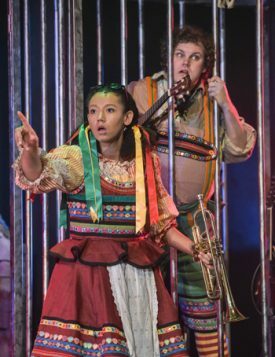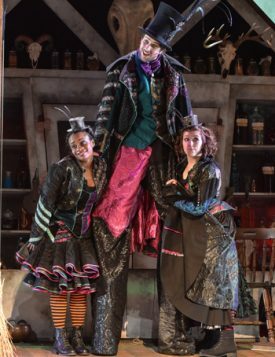 Mike Kenny's gift is to take a classic tale and make the wildest of fancies seem wholly reasonable. So what better than a parliament of Rooks to tell this forest story? Picking up instruments, they simultaneously act, sing and play with dazzling proficiency.
This is a glorious production in every respect, from the witty lyrics and insistent beat of the music to the lavish confection of the set and costumes. Zany, fluid and multilayered, it's simple and wondrous enough for small children but offers plenty to engage the grown-ups too.
Christopher Price's myopic Witch is no hook-nosed, cackling crone but a sinister and outrageous villain (and a mean double bass player). Yana Penrose squares up as a bright and capable Gretel to Craig Anderson's less resourceful Hansel, alarmed at the prospect of "boys in blankets" or "scrambled legs".
Goldilocks and Red Riding Hood stray into a story that has many magical touches, but shows that magic can't solve everything. The spell is lost that could have restored the ostracised giant rook to his normal size, but he is ultimately accepted and embraced for what he is. There's a happy ending for our times.
---
---
Production name
Hansel and Gretel
Choreographer
Kitty Winter
Costume designer
Tim Heywood
Lighting designer
Emma Jones
Casting director
Kay Magson
Cast
Elizabeth Eves, Jack Quarton, Christopher Price, Craig Anderson, Esme Sears, Jack Alexander, Tilly-Mae Millbrook, Yana Penrose
Company stage manager
Beth Williams
Stage manager
Anthony Fearnley, Moby Renshaw
Verdict
Wittily delightful and highly original twist on a classic fairytale