Emilia
"Morgan lloyd malcolm's play roars into the west end"
Reviews
Mar 22, 2019
Vaudeville Theatre, London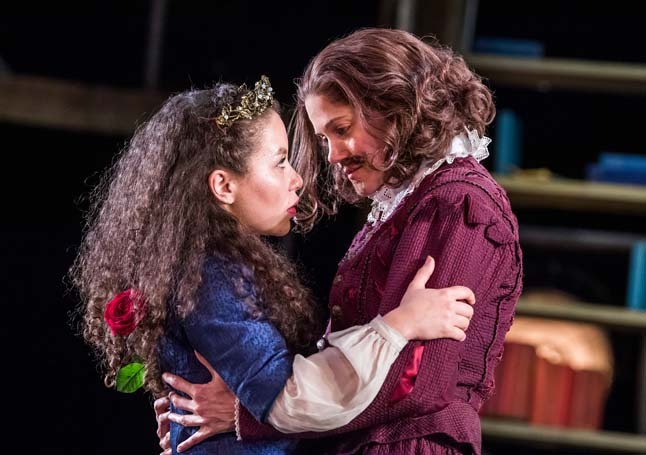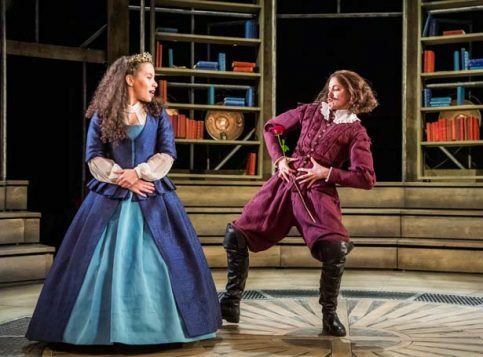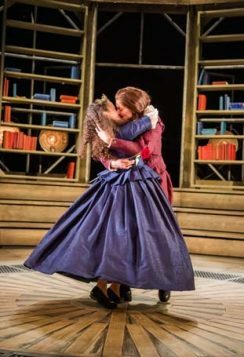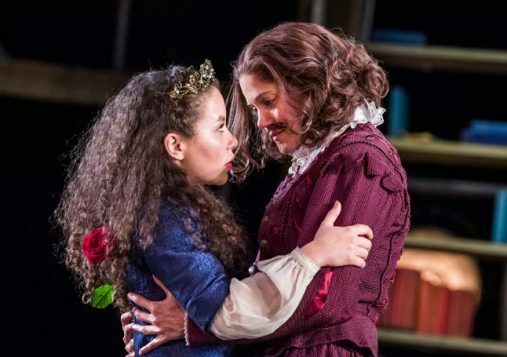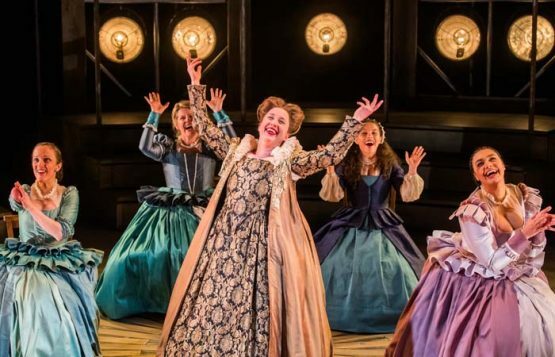 When Clare Perkins delivered her rousing final monologue on the stage of Shakespeare's Globe in the 2018 production of Emilia, her words rose into the sky and lingered in the air.
The open architecture of the space gave the speech a feeling of limitlessness, of freedom. As she spoke, there was a sense that her words could be heard for miles around.
Perkins remains flawless in her portrayal of poet Emilia Bassano in the show's West End transfer, but in the enclosed auditorium of the Vaudeville Theatre, her pussy-powered, earth-shattering speech has nowhere to go. Morgan Lloyd Malcolm's writing was not made to be contained.
The production gains almost as much as is taken away, though. The tender yet explosive beauty of Anna Morrissey's choreography and movement direction is brought into focus in this new setting. The use of music in the show is better accommodated by the space. Luisa Gerstein's compositions of voice percussion – each actor is also a musical instrument – and polyphonic harmony are a balm for the ears.
Perkins shares the role with newcomers Saffron Coomber and Adelle Leonce, who seamlessly slide into the sisterhood. Tanika Yearwood and Jackie Clune, also new to the cast, are particularly good as Lord Collins and Lord Thomas Howard. Original cast member Amanda Wilkin is once again delightfully daft as Alphonso Lanier and Sarah Seggari – also from the original cast – is outstanding in the roles of Lady Cordelia and Flora. Nicole Charles' production loses a little of its magic in its new home, but none of its power.
Emilia review at Shakespeare's Globe, London – 'the essence of a woman too long forgotten by the books of history'
---
---
Author
Morgan Lloyd Malcolm
Musical director
Yshani Perinpanayagam
Movement director
Anna Morrissey
Set designer
Joanna Scotcher
Costume designer
Joanna Scotcher
Lighting designer
Zoe Spurr
Sound designer
Emma Laxton
Cast
Clare Perkins, Samantha Sutherland, Adelle Leonce, Amanda Wilkin, Anna Andresen, Carolyn Pickles, Charity Wakefield, Christina Bloom, Cora Kirk, Eva Fontaine, Jackie Clune, Jenni Maitland, Lauren Drennan, Nadia Albina, Saffron Coomber, Sarah Seggari, Sophie Stone, Tanika Yearwood
Stage manager
Rosie Gilbert
Producer
Eilene Davidson, Eleanor Lloyd, Kate Pakenham, Nica Burns
Verdict
Morgan Lloyd Malcolm's glorious play roars into the West End