Crazy for You
"Irrepressibly inventive"
Reviews
Aug 5, 2016
Watermill Theatre, Newbury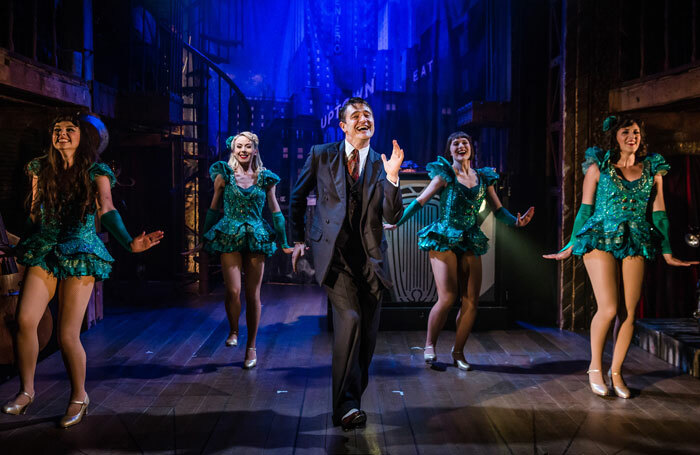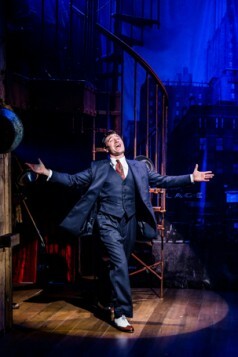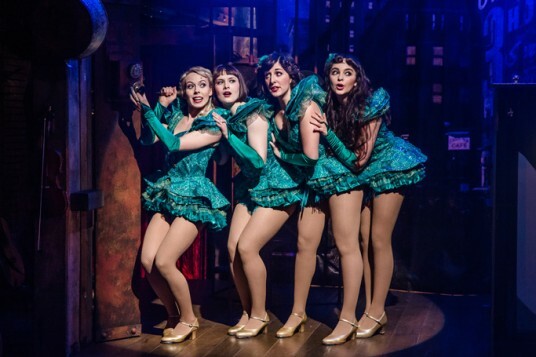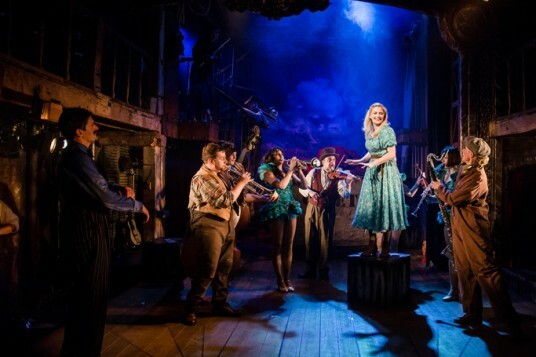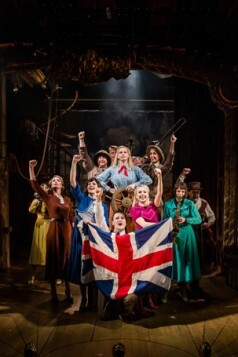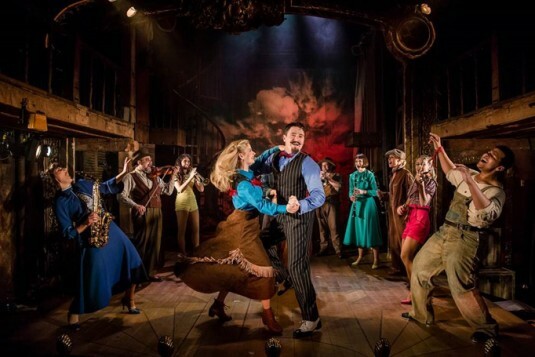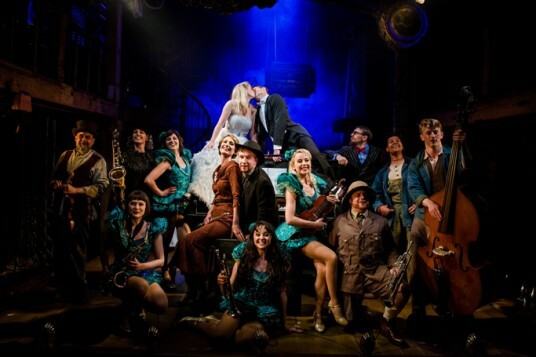 Crazy for You has always been a giddy delight, awash with glorious songs, sublime silliness and spectacular dancing. But Newbury's Watermill Theatre now releases something else: the true spirit of putting a show on in an out-of-the-way barn that is itself about putting a show on in an out-of-the-way barn.
You don't have to walk for an hour across the desert from the nearest railway junction to get there – in the plot potential spectators arrive at Deadrock, Nevada to visit the Gaiety Theatre – but it would take you about the same time to walk to the Watermill from Newbury station. And it would be worth it to see this entirely irresistible, irrepressible and inventive production, which bursts with a crazy, lovable spirit.
It's a bit like a demented version of 42nd Street, another backstage Broadway musical set out of town, crossed with the backstage farce Noises Off. But there's always been a mismatch between the show's ramshackle, freewheeling silliness and the Follies-like spectacle that the original Broadway production brought to it in 1992. Paul Hart's deliberately modest staging here works a treat to make it feel utterly organic: they're really overstretching themselves in Deadwood, and so, knowingly, is the Watermill.
But it rises to the challenge gloriously, thanks the all-singing, all-dancing cast who also play musical instruments. The actor-musician approach has become standard at this address, but I've never felt it more right than here. The superb, versatile company is stunningly led by Tom Chambers, dancing up a storm of course, and Caroline Sheen producing gorgeous renditions of these Gershwin standards.
---
---
Production name
Crazy for You
Musical director
Matt Bateman
Choreographer
Nathan M Wright
Costume designer
Diego Pitch
Lighting designer
Howard Hudson
Sound designer
Tom Marshall
Cast
Caroline Sheen, Tom Chambers, Jeremy Legat, Lucy Thatcher, Peter Dukes
Production manager
Lawrence T Doyle
Stage manager
Kerrie Driscoll
Head of wardrobe
Amanda Dooley
Producer
Gavin Kalin, Jamie Wilson, Watermill Theatre
Verdict
Irrepressibly inventive production with a talented versatile cast, making for an inimitable treat